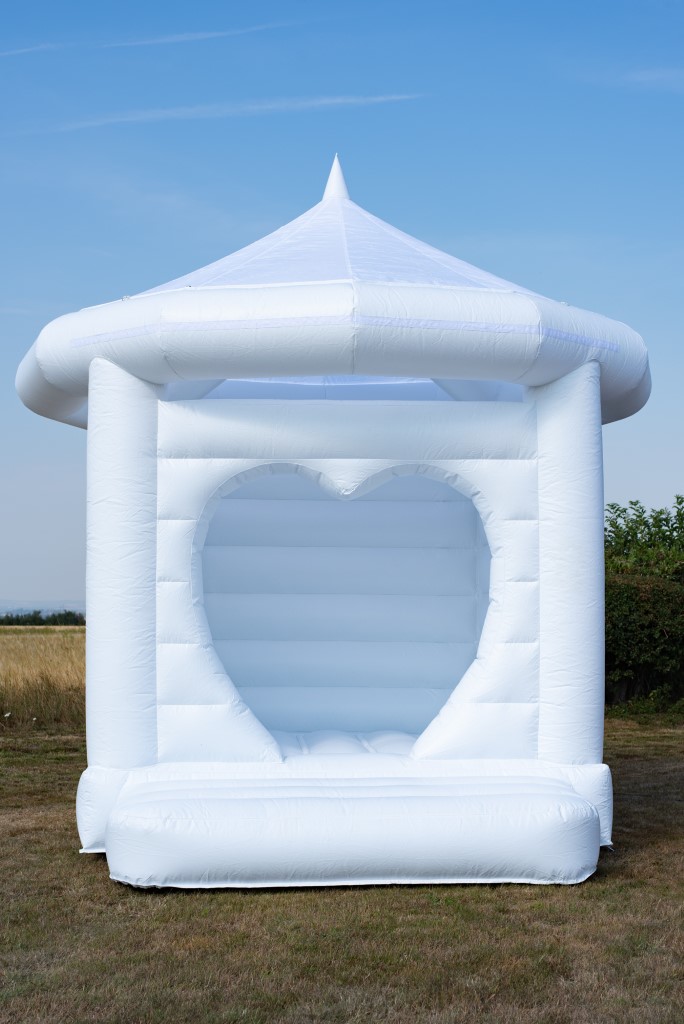 Bouncy Castle For Wedding Entertainment This Summer? Here's Why!
As we look ahead into summer 2021 when weddings can finally go large, more and more couples are looking into outdoor venues for weddings and wedding receptions. And an affordable, fun way to add a little extra outdoor fun for young (and not so young) guests, is to hire a bouncy castle for wedding entertainment.
After all,
if it's good enough for royalty
, it's good enough for any of us! Couple a bouncy castle with great music for fun and laughter all the way! Our
bouncy castle for wedding receptions
can be a stand-alone hire or included in one of our
wedding packages
.  Plus, what makes it special is that our wedding bouncy castle is different from the bright, bold primary colours of the kids' party version, so it's perfect for a wedding party. Not sure? Let's share some of the reasons why customers add a bouncy castle as a way of making a special day even more amazing …
Bouncing bride not included in our wedding bouncy castle hire … you'll need to supply your own!
#5 REASONS WHY A WEDDING BOUNCY CASTLE IS A GOOD IDEA
#1. Unique photos
Providing this type of wedding reception entertainment adds to the unique photo opportunities the day holds. How about the ushers, best man and groom bouncing together as they throw their top hats in the air? Or the bridesmaids doing the Congo as they bounce? And don't forget, giving the kids a turn (separately to the adults for safety) means plenty of photos of delighted children, and memories you'll all cherish forever.   
Of course there's also the couple's photo shoot, r esplendent in wedding attire against the quirky backdrop of the bouncy castle. From bouncing gently looking into each other's eyes to holding hands and starting married life with a literal spring in the step, what could be more romantic?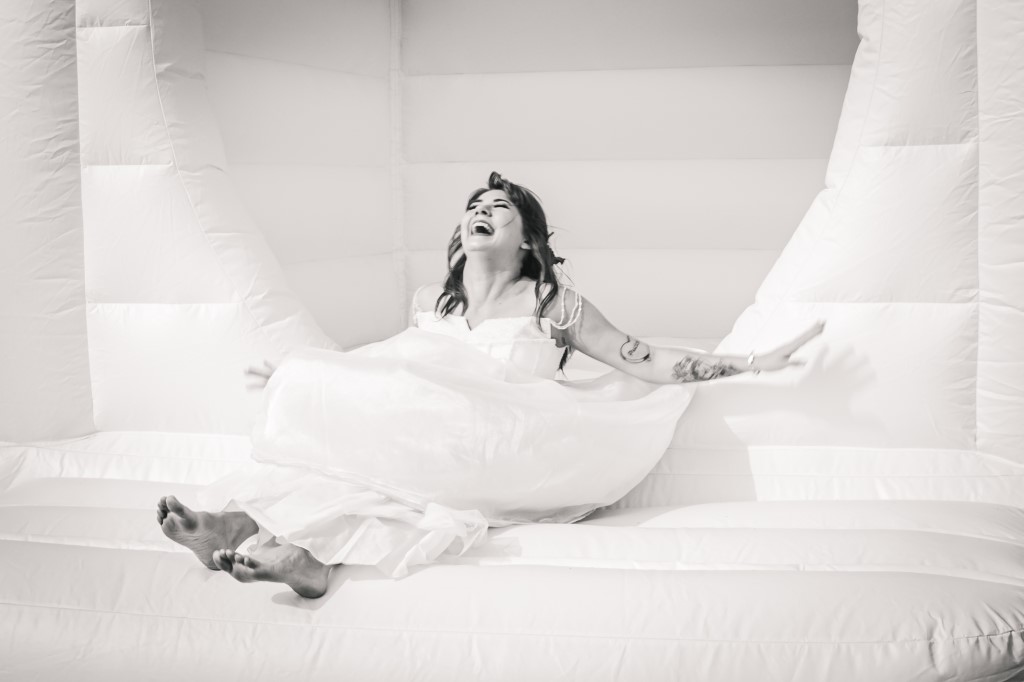 #2. Speech peace
The wedding bouncy castle is also great way to entertain the children whilst the speeches are going on. So long as there's an adult to supervise the kids, you'll be able to hold the speeches in peace. Then, reward the kids with their own special ice cream sitting whilst the "grown-ups" have a go. 
#3. Entertainment for all
Hiring a bouncy castle for wedding entertainment can add something special to the day for everyone. Child-guests will feel they've been to a fun party, whilst adults benefit from kicking-back after the formalities of the ceremony and speeches. Because what can be better after getting the formal bit over with than letting it all go with a carefree, bounce with family and friends?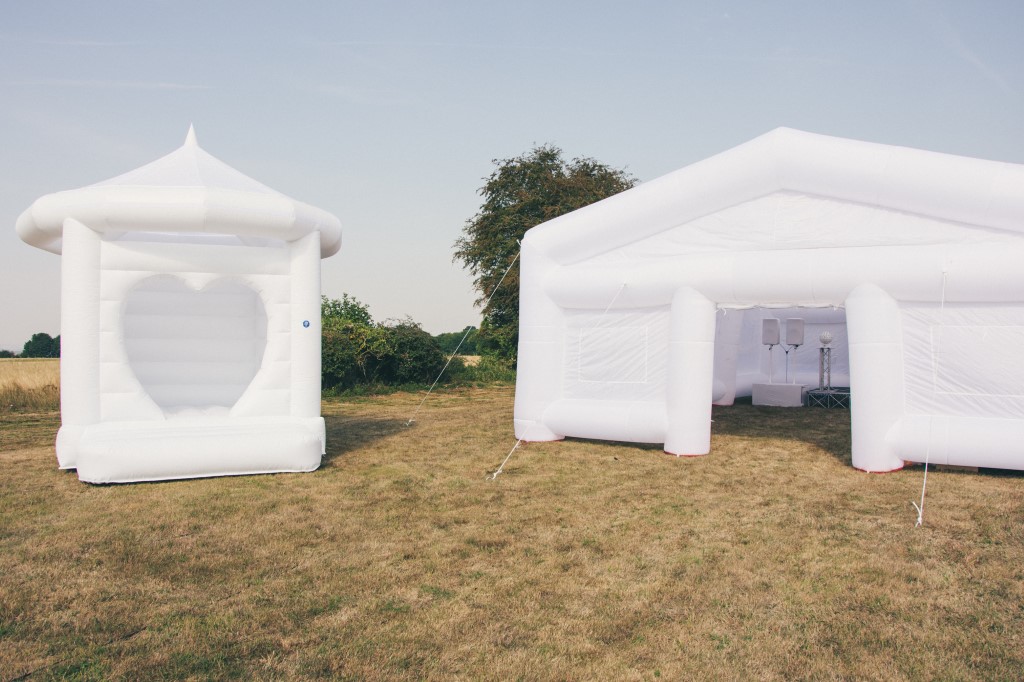 #4. Re-engage at your wedding
Everyone's been through so much in this last year. From couples who had to postpone and reschedule their wedding several times and cancelled venues, to being unable to plan, move ahead or have family and friends really involved in the fun of planning together in the way we'd all ordinarily do, couples have had a very lonely and frustrating time! Hiring a bouncy castle for wedding parties is an ideal way to literally re-engage with everyone and bring the ones you want to share your day with together!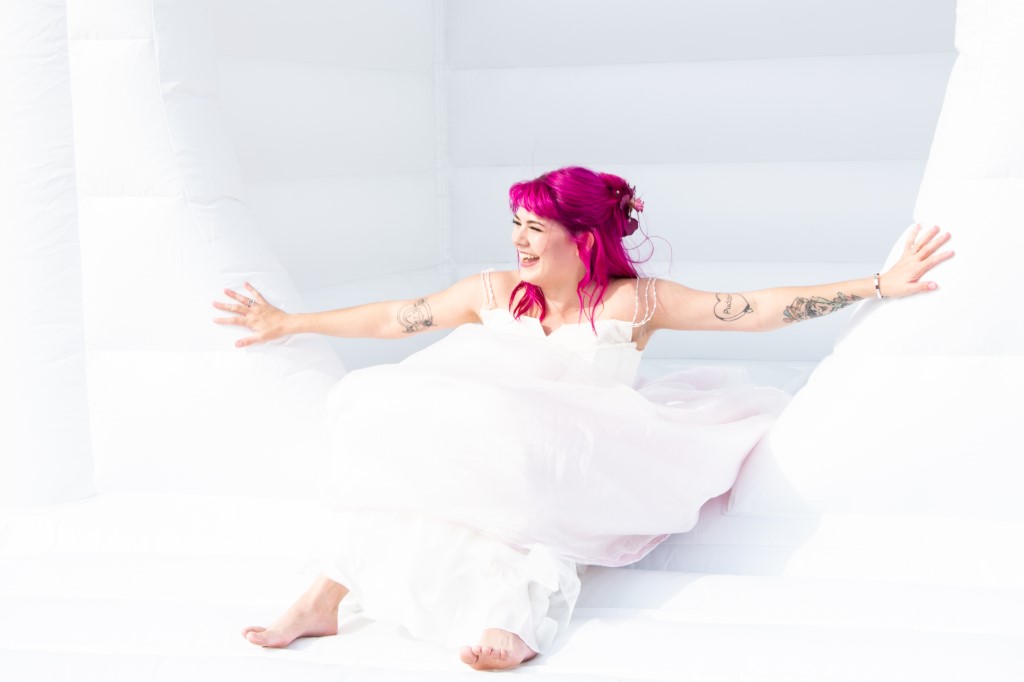 #5. Safe, theme-friendly hire  
A bouncy castle like ours can suit all kinds of wedding themes. With its dreamy, white, fairytale castle design it can blend in with many types of wedding themes and outdoor settings. And with its romantic heart-shaped access point, it  also captures love as the theme of the day too! 
And finally, because Sean's all about making your day safe as well as special, we guarantee hygienic hire too. All of our hire items are sanitised before and after each hire, so your special day can be as safe as possible too.