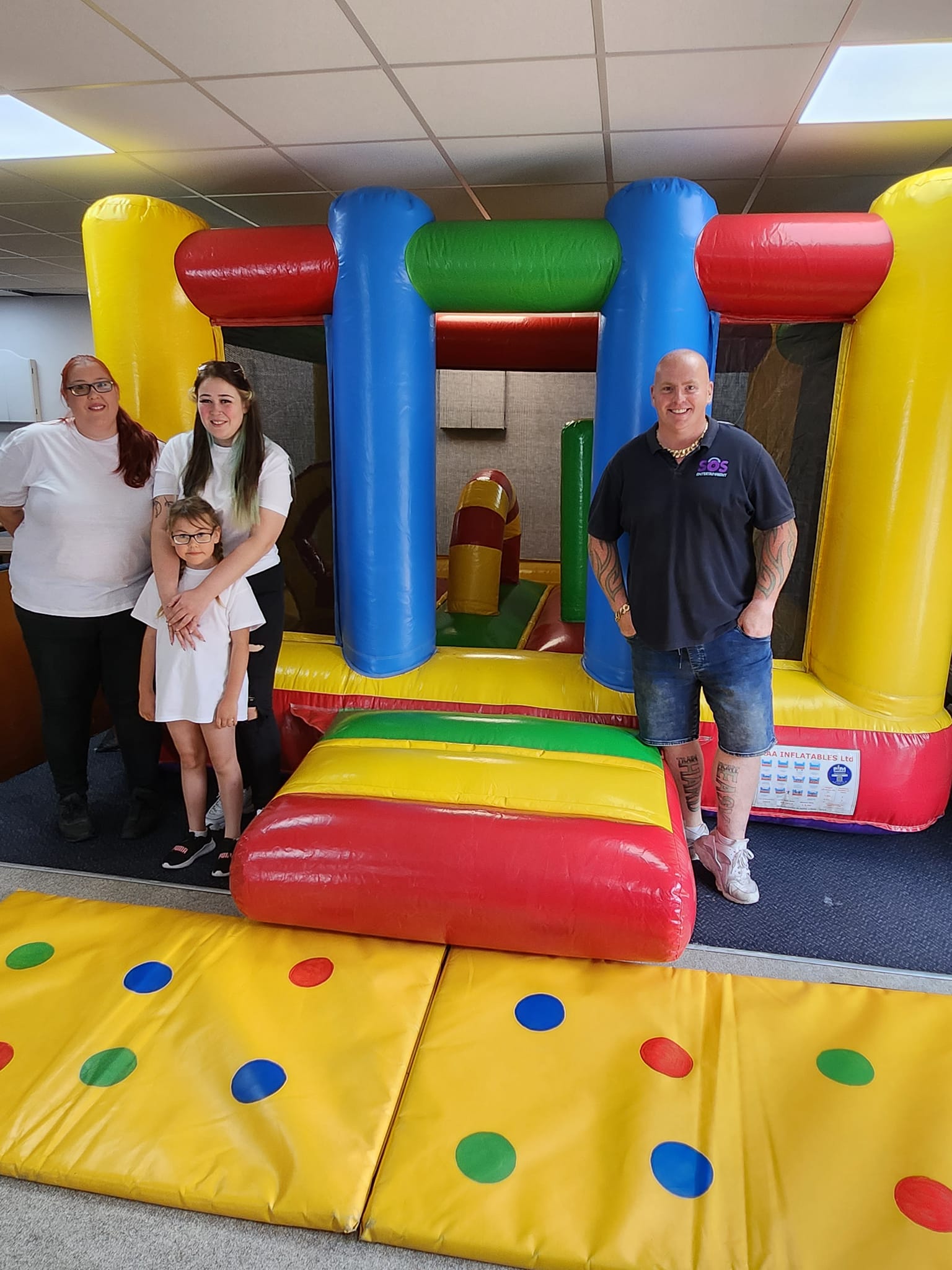 Bouncy castle brings extra fun to charity fundraiser
Sean recently received an enquiry for a bouncy castle hire at a charity fundraiser event. But this fundraiser turned out to be for a cause close to his heart, so our Sean offered the bouncy castle hire free of charge.
The event was being organised by customer Bethany, as a fundraiser for a family relative battling cancer. Bethany's husband arranged to do a 16-ton lorry pull and the couple were hoping for a bouncy castle hire to keep kids entertained – and parents donating!
After approaching SOS Entertainment for a hire cost, Sean was happy to help. And Bethany was delighted when Sean offered the donation of a hire to help add fun to the fundraising, without extra costs!
WIND STOPPED PLAY? NO WAY!
However, it wasn't all smooth planning! The night before the event, a yellow weather alert was given for high winds across the area. With customer safety in mind, Sean had no choice but to cancel all hires for the next day. But after some quick thinking, he asked Bethany to check with the venue for permission (and size) for an inside bouncy castle. Thankfully permission was given and the ceiling height was something Sean could accommodate with an alternative bouncy castle from his vast collection.
So despite the wind outside, the fun part of of the fundraiser could still go ahead. Bethany's husband completed his amazing lorry pull even despite the high winds, whilst Bethany also achieved what she set out to do: keep the children entertained and making the most of the donations without costs for the hire.
In a Facebook shout-out after the event, Bethany shared how pleased she was with the donation: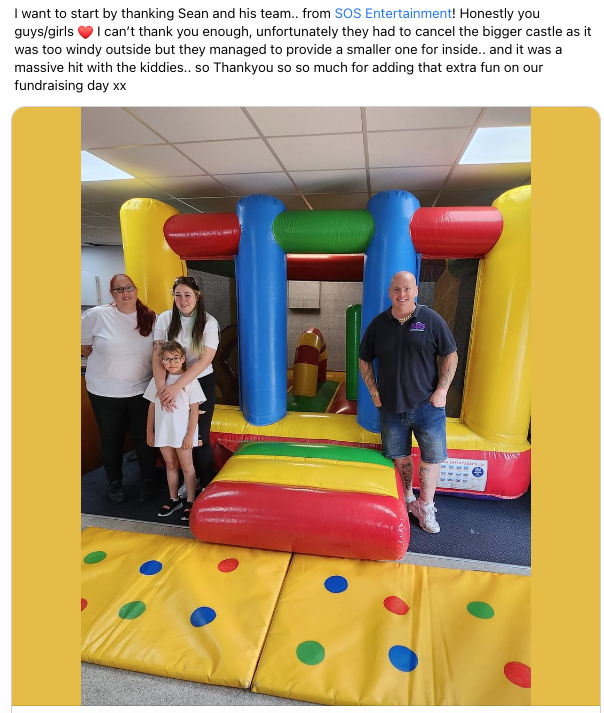 After the charity fundraiser, Sean shared: 
need inspiration for event activities?
Sean has lots of indoor and outdoor inflatable activities for hire - just give him a call to sort it all.