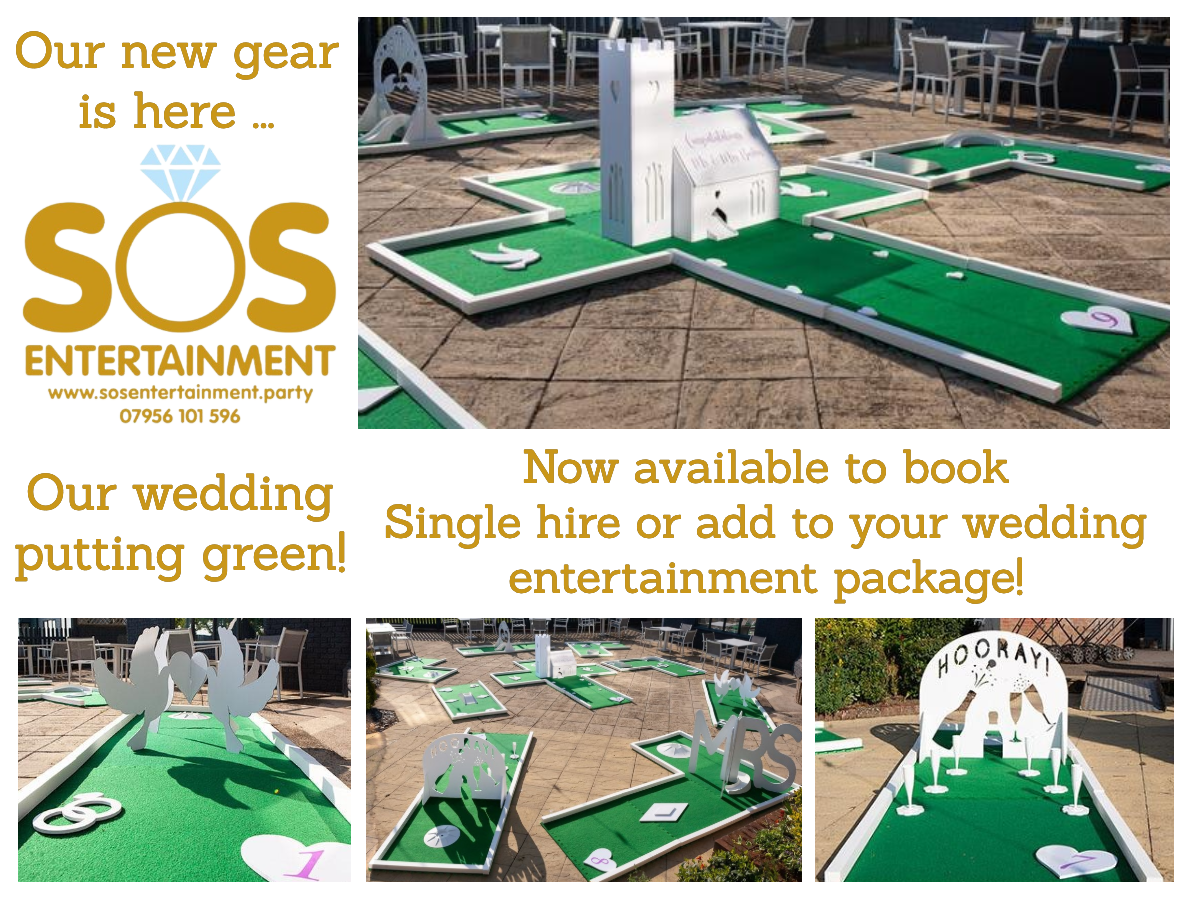 Crazy Golf Wedding Hire is Launched
As readers and followers on Sean's social media will know, crazy golf wedding hire is the latest addition to Sean's stunning wedding entertainment packages. So, Sean's very pleased to share that this weekend, his mini golf for weddings has its very first hire! 
Now he doesn't want to give too much away in the blog because he wants to keep a few surprises up his sleeve for his happy couples. However, he did share a preview on social media when placing his order with the wonderful team at Putterfingers …
crazy golf wedding hire - and more
Sean's got his fingers crossed for great weather for the first happy couple who are hiring the mini golf, so they can have the maximum fun as they celebrate their special day with family and friends. There will be lots of more photos to come once Sean has the whole crazy golf for weddings set up before play, and from there it will be listed on the website, so please pop back and take a look.
The delivery of the multicolour mini golf set is due but booking enquiries are of course welcome! 
MINI GOLF & OTHER SPORTS ACTIVITIES ARE IDEAL FOR CORPORATE & TEAM-BUILDING EVENTS
Ask Sean for bundle hire deals for more than one activity and / or more than one date.