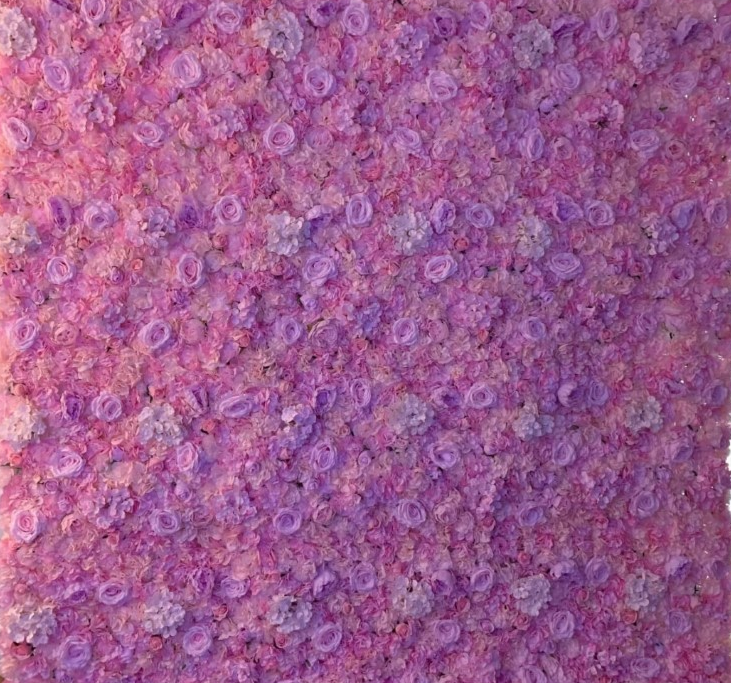 Ideas & Inspirations: Our flower wall hire
A flower wall hire from SOS is such an easy way to transform a dull wall into a stunning focal point. Whether to wow your guests, surprise a happy couple, or add a stun factor to a baby shower or birthday, we can offer plenty of ideas. After all, why not add a bit of flower power to your party?  
Take inspiration from the Kardashians but remember,  a flower wall can be so much more than a wedding backdrop …
FLOWERS WALLS GO WAY BEYOND WEDDINGS ...
Our 2.5m x 2.5m flower wall is made up of hundreds of lifelike artificial silk flowers in beautiful pastel shades.
Freestanding from the floor, it adds a great statement to your event. What's more, with its pastel pinks and neutral tones, it complements many colour schemes and party themes. Having a wall can easily help solve some of those decision-making problems when it comes to party decoration.  Lighting can also be used to add a specific tone or colour to the wall, or to spotlight a certain moment in front of it, depending on what you need.
To see the full flower wall hire product listing, please click here!
GOT A SPECIFIC QUESTION ABOUT FLOWER WALL HIRE?
Call Sean on 07956 101 596 or ...