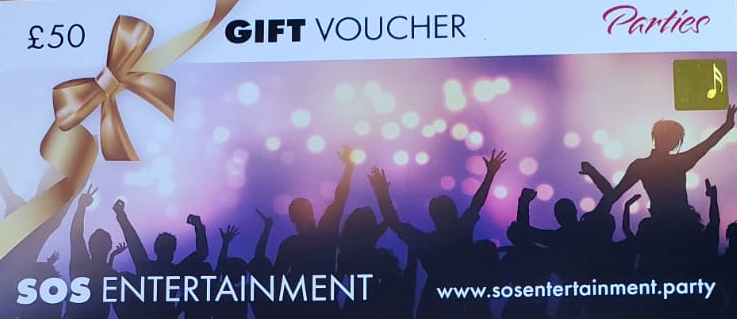 Wedding and party gift vouchers now listed
Just before Christmas, we shared a Facebook post which announced the arrival of our wedding and party gift vouchers! Of course, now lockdown #3 is with us, party planning is once again a happy thought rather than a practical possibility. 
Hmmm. But although our services continue to be out of action, in order to keep everyone safe, our gift vouchers are still very much for sale.
Priced at £50, £100 and £250, our vouchers could be the perfect gift for anyone you know whose party plans have been well and truly pooped on by the pandemic and could even offer cheery hope of better things to come
Gift vouchers - A Wedding gift with a difference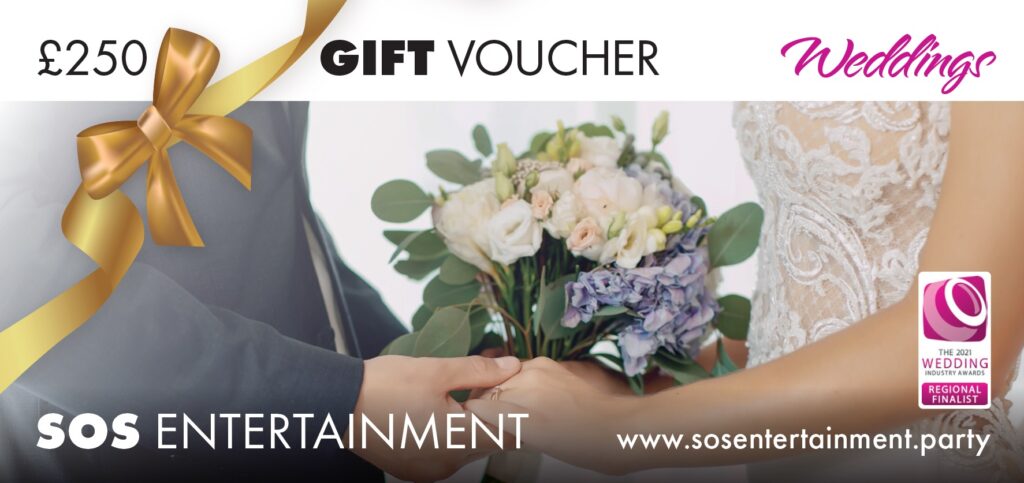 Couples had such a frustrating time in 2020, so our thinking behind our wedding gift vouchers is to make it possible for couples to plan ahead in a way that means friends and family can help out with the wedding budget.
It's a thoughtful way to show you care, for a couple whose wedding planning was paused in 2020 – especially as this week's news means their frustrations now continue into 2021.
If you know a couple who want to plan ahead but don't know where to start, our vouchers are a helpful way to introduce a couple to the SOS Entertainment website and the range of wedding packages on offer.

And speaking of which, if you know a couple who have already booked one of our lower-priced wedding packages, the gift of a voucher could help them take their wedding entertainment to the next level.
And if you're a couple who already live together and would like help with the wedding budget, you might like to ask for our wedding gift vouchers as an advance wedding present? This way your guests could give your the gift of the wedding party of your dreams, with DJ services from Sean, our
TWIA2021 South East Regional Finalist
– once the party is permitted, of course!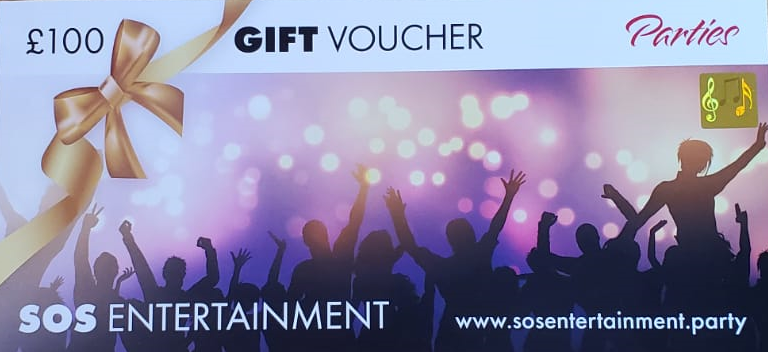 Our
general party gift vouchers
are a great way to give the gift of a party to friends or family …
Whose special celebration has been paused by the pandemic.
Has something coming up and would welcome some gifted help in making their party possible.
Who have several celebrations coming up and aren't sure which kind of party to have. The vouchers can be used towards any and all of our party services, from soft-play for kids' parties, to DJ services for adult anniversaries and birthdays. Our general vouchers offer plenty of options!
Oh, and after a year that's been hard work for everyone, our general party vouchers also make great team incentives and rewards for employees and staff! Check back for a blog on this coming soon!
As with all gift vouchers, there are Terms and Conditions which allow everyone to make the most of this opportunity. Please be assured that at SOS Entertainment, we not only allow a long 12 month redeem by date (from date of purchase) but we also welcome you to …
 
Use vouchers when booking ahead. You can use a single or combination of vouchers as full or part payment of the deposit. You're also welcome to use your vouchers at the time of balance payment – even if you're booking ahead to 2022.
Mix and match our vouchers – so general party vouchers can be used for weddings too. Similarly, wedding vouchers can be used for other parties, such as engagement or anniversary parties.
 
Our vouchers are posted using Royal Mail, First Class signed for postage on the same or next working day after purchase.
However, in certain situations, we can personalise and deliver in South East areas local to our team. We'll share more on that soon, but in the meantime give Sean a call on 07956 101 596 to find out more!