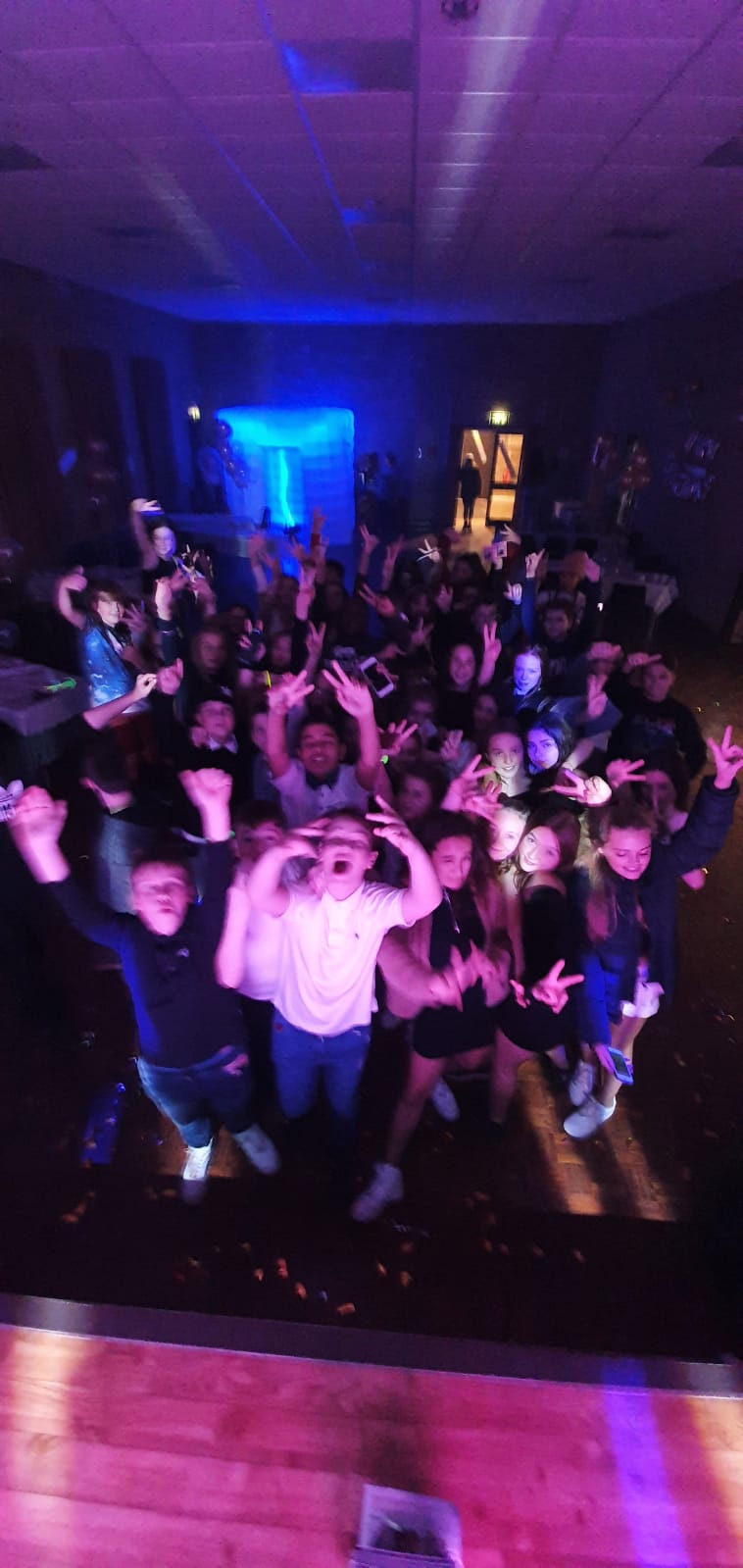 Graduation Party Ideas for Year 11 Leavers
What a difficult and frustrating couple of years this year's year elevens have had! But they've finally made it into that end-of-school mode and deserve more than ever to have a fantastic graduation party with their mates.
GRADUATION PARTY IDEAS FOR YEAR 11
Whether you're planning a Year 11 Prom or calling it a graduation party, Sean has everything you need to give this year's graduates a memorable send off. In fact, we bring along all the fun and games you need for the graduation party, so you only have to think about your theme, decor and of course the catering! . Leaving you to decide on a theme or decor and free up time for other aspects of the graduation party.
A decision to make early on though is whether you're arranging an indoor party or whether you're taking your graduation party ideas outdoor to minimise the mess but max out the fun! Whether you're inside or out Sean's one-stop-shop has useful party entertainment to hire, so once you know where the party will be, it's time to concentrate on possible themes …
RECOGNISE EVERYONE - AND THEIR ACHIEVEMENTS - WITH A RAINBOW THEME
Of course the rainbow became a symbol of the NHS and keyworkers during the pandemic, but its ensuring symbolism is that of inclusivity.
This means it can bring a truly wonderful and recognisable theme for a graduation party. 2022's Year 11s have come through so much in Key Stage 4, so why not celebrate that theme of togetherness with a rainbow theme? Quick-wins and ideas for the rainbow theme include:
Making tassel garlands using rainbow coloured tissue paper.
Rainbow or hundreds-and-thousands topped cupcakes
If you're hiring Sean's party DJ services, the disco-lights area a quick win for lighting up the room in all the colours of the rainbow!
Rainbow helium balloon arrangements also add effect and fun. And Sean's one-stop-shop now includes balloon decor too, to make planning easier for you!
GO FOR GLAMOUR, WITH GOLD AND BLACK
Gold and black colour schemes always bring a touch of bling to any party, so using this glamorous colour scheme is a great choice for the graduation party.
Some of the year 11s will be going on to further education, others will be going into employment, and black-tie or black-and-gold really helps mark this transition towards adulthood and independence. If you're going for gold and black, you could consider:
Asking attendees to wear some gold and black. Teenagers can be incredibly creative about this and the results could be stunning and memorable.
Gold and black signage and garlands, paper lanterns look fabulous in this colour scheme – as well as balloons of course.
Gold wrapped chocolates or sweets served on black trays or plates.
The great thing about Sean's digital DJ booths is that he can display photos (perfect for proms) as well as include visuals and colours to compliment your theme. The photo below shows a Valentine theme, but talk to Sean for any colour or logo theme you'd like!
Sean's pyrotechnics can also add that glittering gold impact to the evening, so if Sean's your DJ, ask about adding pyrotechnics to the prom party package.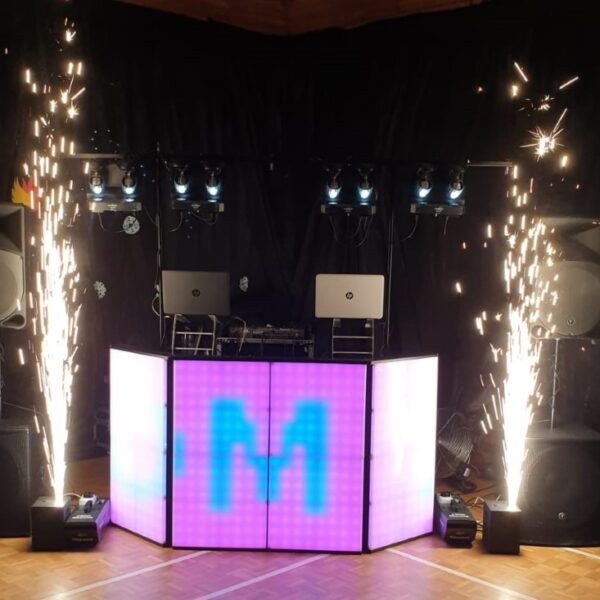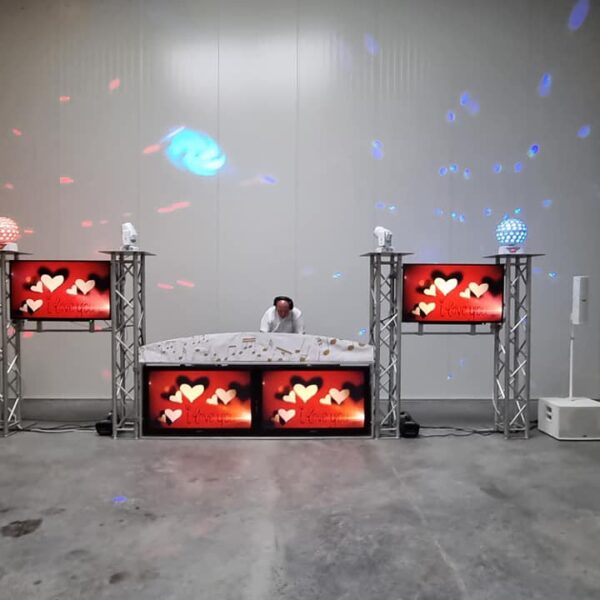 it's school after all, how about rocking those school colours?
Love that school badge and uniform or hate it, it's a big part of these young people's lives for the last 5 years.  Say goodbye to school with a school-colours themed party by:
Creating a balloon arch using the school colours.
Line the pathways with pennants in the school colours.
Create a giant collage of everyone's faces with the school logo as the background. Get in done in advance and digital DJ Sean can work some memorable magic by displaying this on his plasma screens throughout the party.
GO LARGE WITH THE 'ESCAPE' THEME ...
Celebrate that getting-out-of-here feeling with a jailbreak or escape theme!
Decorate in black and white stripes.
Create swag bags for giving out, to hold gifts and mementoes.
Create a barred window with some of the bars pulled apart to add as a backdrop to the photo booth or ask Sean about fun print-out options!
Particularly if the party is going to be outside, how about adding Sean's inflatable maze into the escape theme? Getting teachers to take turns to 'supervise' inside and can add to the fun!
AND TALKING ABOUT TAKING THE PARTY OUTSIDE, DON'T FORGET ACTIVITY-THEMES AND FUN OPTIONS ...
Whatever theme and entertainment options you choose from Sean's graduation party ideas, one thing to remember is to capture it all on camera!
Sean's white photo dome comes with a choice of fun accessories which you can add to so that they match your chosen theme.
There's also a magic mirror which allows the kids to share their photos to their social media, ideal for sharing with those who can't be there.
And if you're booking a whole prom party package with Sean, ask about the current free upgrade of his brand new heart-shaped photo booth!
For all Sean's party photo hire items, the printer set up and printing is included in the hire, so your lovely leavers can take their photos away with them on the night.
And there we are … plenty of graduation party ideas and all the entertainment options you might in one place!
WANT TO UPGRADE THE PHOTO BOOTH FOR FREE?
Give Sean a call to upgrade you to the new heart-shaped photo booth when you book a complete party DJ package