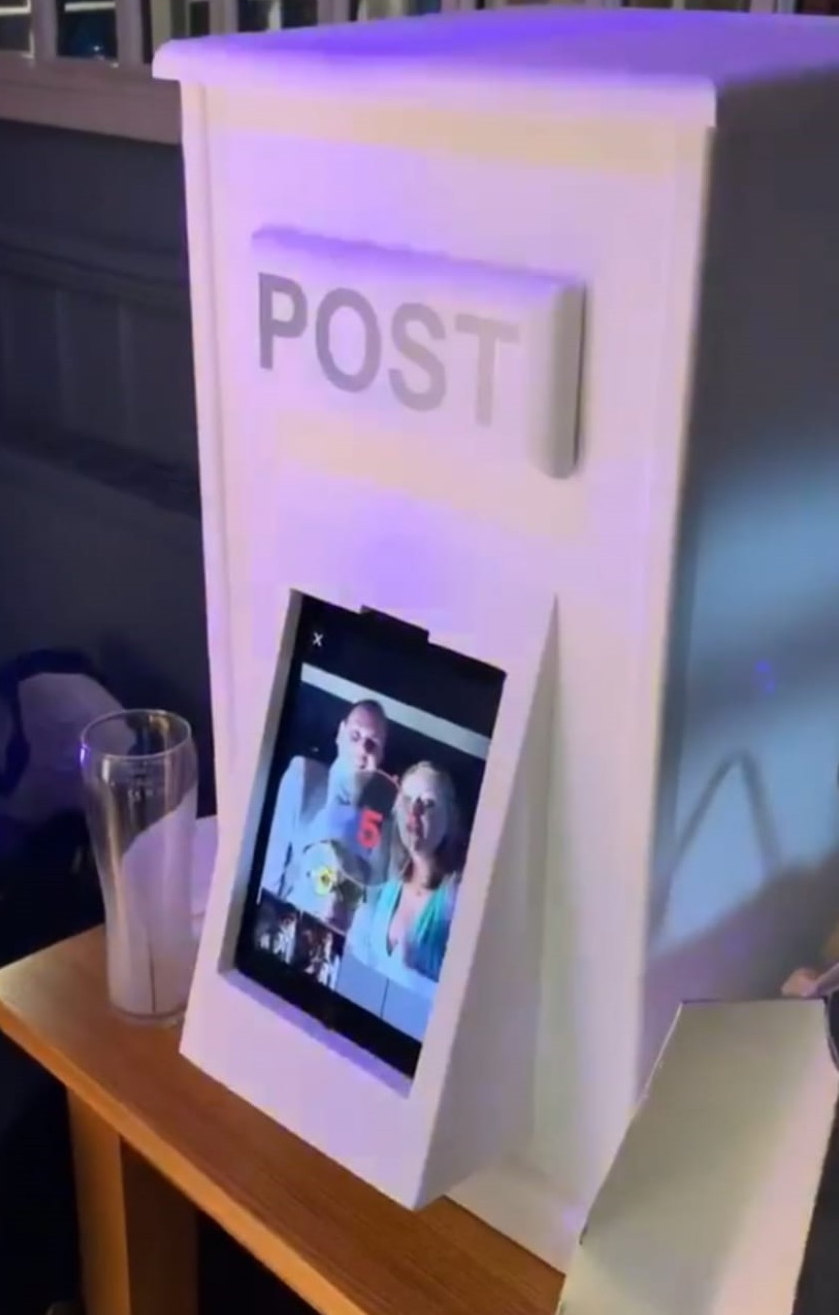 Ideas & Inspirations: selfie post box hire
You've seen it at parties, particuarly weddings – that attractive, locked post box. But did you know, a wedding post box hire can be so much more?
POST BOX HIRE - TO SELFIE OR NOT TO SELFIE?
It's your big celebration! Your generous guests are arriving with cards, vouchers and gift envelopes – some may even have cash in them. How do you keep it all safe, without getting too preoccupied to party?
A decorative, lockable post box ensures a safe place for depositing envelopes, cards and small gifts. And, as you'd expect, we have a superb choice on offer. Our traditional post box has an attractive design and neutral colour to fit in with most themes. It's a popular addition to party gift tables and can be personalised with names and date of the event. You could also dress it up for the event, for instance with fairy lights or bunting, if you choose!
But you could also go for the latest innovation – a photo post box. Our selfie post box hire brings guests the chance to easily take photos as they drop off their envelopes. The easy-to-use digital display means they can also share the photo on social media and share with their friends.
It's also a fun, thoughtful way to gift photo mementoes of the event to your guests. It's also helpful to you if you're not having an 'official' photographer. Plus, having access to the copies means no missing out when friends forget to share photos of your party.
And if you don't want your party pics shared on social media? The selfie post box has settings which make it easy to turn the facility off, so you're in complete charge of where the photos end up.
Whichever of our post box hire options you choose, both are easy to use and can be personalised to suit your celebration – whether it's a wedding or not!
Whatever your event, a post box adds a fun element for arriving guests. Both our selfie post box and our traditional post box are stylish options which can be personalised by you when you set it up. 
Both are fully lockable to keep cards and gift envelopes safe. We'll provide the key for someone responsible to look after, so you can retrieve your gift envelopes and cards at the end of your do.
where there's a post box, there's a party ...
Of course, weddings, anniversaries and engagements are the obvious and traditional celebrations for making the most of a post box. However, Sean's got plenty of ideas of other events where a post box is a fun and helpful addition to the party …
Finally, we can even set our selfie post box up for you with our flower wall. Instead of being the backdrop for the box, we can set it up so it's in the background of the guest who's posting. This really lifts the images. It's something to think about if you're already hiring the wall as part of a wedding package, as it can transition from ceremony and reception backdrop, to evening party fun too!
this box could be personalised for your event!
Call Sean on 07956 101 596 or ...