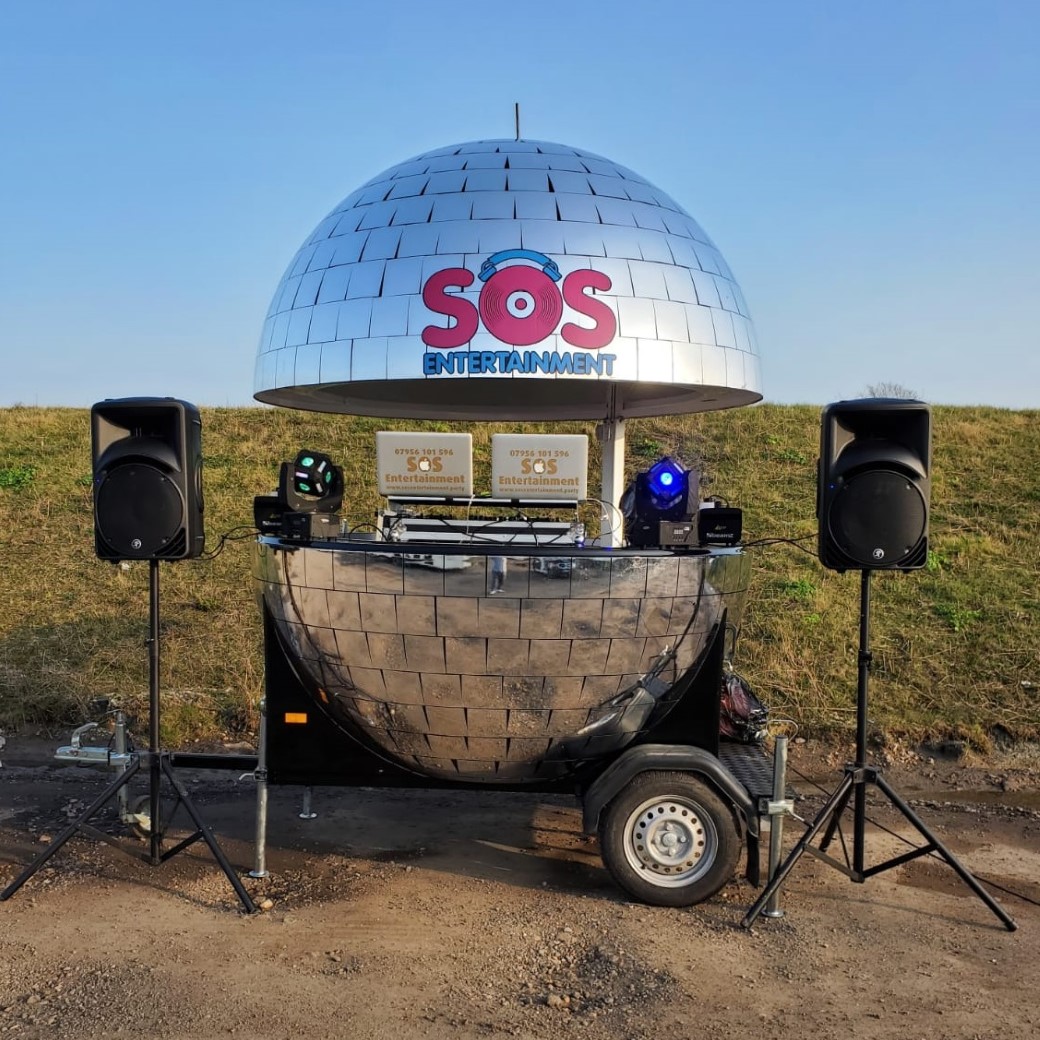 Say Hello Roadshow with our Mobile Disco and Glitter Ball In One
Remember the strange orange trailer which failed to fulfil its destiny as a juice bar? And you know Sean and his ability to see the party potential in anything? Well, we're pleased to reveal that Sean's vision for this unloved vehicle is now complete!
Yes, as we shared on social media, Sean saw options for this orange! Some commenters thought it could be a bar, others saw just what Sean could see. And now, after a magnificent makeover involving high gloss black, a chrome wrap and of course some SOS signage, the latest addition to Sean's exciting entertainment equipment can be revealed …
A MOBILE DISCO MAKEOVER - BORING BEFORE, AMAZING AFTER!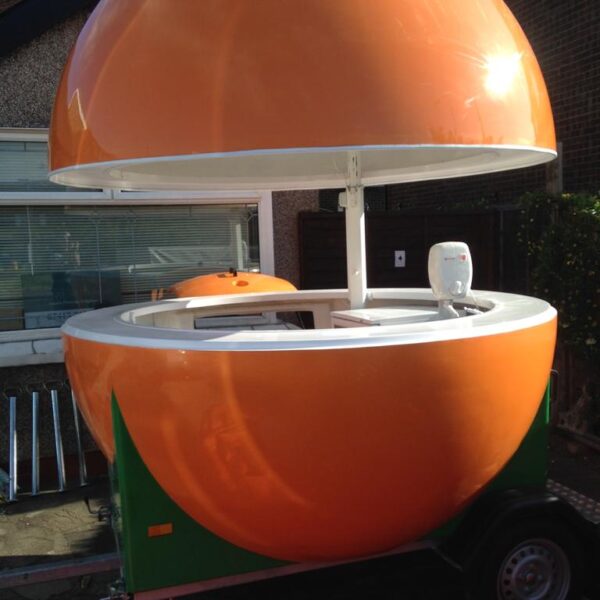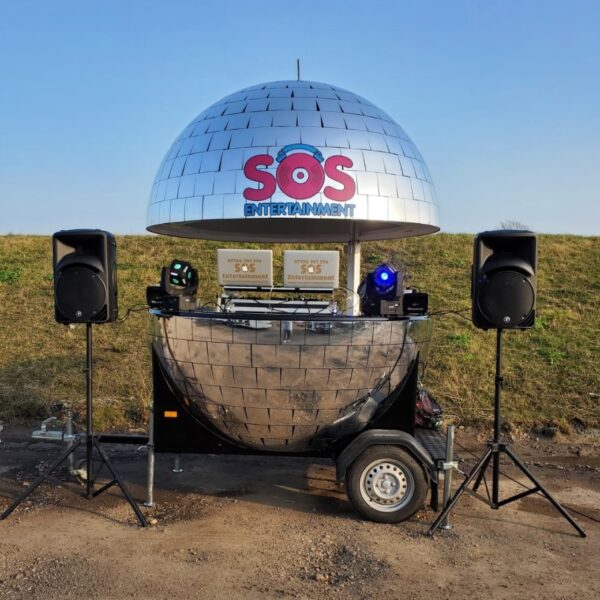 HELLO ROADSHOW ... IT'S A MOBILE DISCO
Sean also set to, making over the inside of the Disco Roadshow. The mirrored disco ball is now fully set up with mobile DJ decks and speakers. And Sean's pretty happy with the whole thing …
MOBILE DISCO ROADSHOW - FROM DAY TO NIGHT
MOBILE DISCo - POST-PANDEMIC BOOKINGS AVAILABLE
And Sean wasn't wrong about this glitter ball disco's potential appeal for customers who've been waiting patiently to party! Even as Sean was testing the sound system for the whole thing in his yard, a passer-by loved the look, sound and party potential of the mobile facility so much, he made the most of a lucky moment and booked it for the outdoor post-pandemic party he's planning for much later in the year!
The whole listing for this superb set up will be on the website soon. Pricing will be flexible, depending on the duration of the hire and the distances involved. Introductory offers will also be available for early bookings, so please call Sean to discuss bookings in Kent, Sussex, Essex and Greater London. 
However, if you're farther away and this mobile disco is your must-have for a bespoke bundle or party package, do get in touch.
ideal for outdoor gatherings & post-pandemic parties
We're getting ready for when restrictions lift and families and friends can gather safely again.