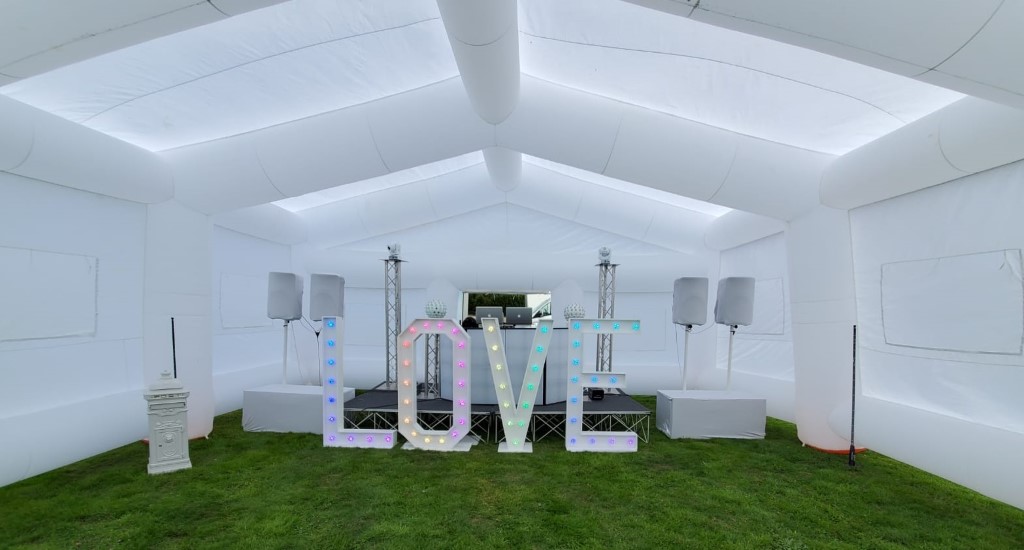 Outdoor Wedding Ideas
Back in 2019, outdoor weddings were already growing in popularity … and as we move into a post-pandemic planning time, it's a trend set to get bigger and better. 
As things become more unlocked and we're able to go outside and start planning, our Sean is passionate about helping out … by looking at outdoor parties particularly. So what does Sean recommend thinking about, when it comes to outdoor weddings?
Locations is a hot wedding topic for both ceremonies and receptions. Wedding ceremonies (both Civil and Religious) are already under review, with calls to allow wedding ceremonies in England, Wales and parts of Ireland to take place anywhere outside, just as they are in Scotland (BBC News, 2021).

Alongside this, venues are pulling out all the stops to ensure that outdoor locations are available for parties too. Popular outdoor wedding locations currently include:
Barns
Fields and meadows
Country houses 
Parkland
Woodland
Hilltops and view points
Valleys
Lake and riversides
Beaches
Family gardens
Whilst all of these locations can vary widely in what's allowed, access to utilities and cost to hire, there's something they all have in common that you definitely should consider …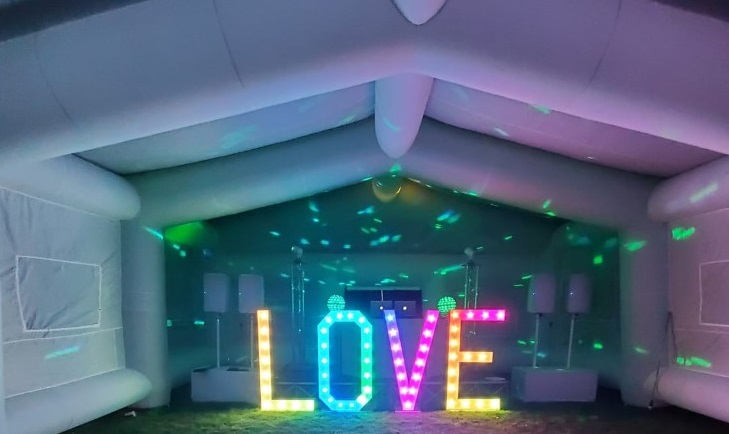 Whilst in England and Wales, it's still currently a legal requirement to get married in a fixed shelter, there's space to think creatively when it comes to your wedding reception and party.
For instance, if you are into horses, you may want to enjoy your entertainments from a spruced up field shelter or barn.Add plenty of matting or even straw put down on the floor and when it comes to dancing, and LED dance floor can be hired and temporarily installed, to ad atmospheric lighting and a safe dancing zone.
However, this is not for everyone!  For most locations, think gazebo, bandstand, pergola, folly or festival style stage set-up.
While the wedding ceremony is likely to be restricted to a fixed location, finding the best spot for the outdoor wedding reception isn't.
The best backdrop is likely to be different from couple to couple, but the thing everyone wants is the perfect spot for the grand entrance. By choosing a spot with something special, like a far-reaching view or timely sunset and making it part of your entrance, your guests are instantly wowed once they arrive at your wedding party. And then of course there are the fabulous photo opportunities for the arrival of the newly-weds!
A hillside location looking down over open country or an attractive cityscape.
A valley location with the beautiful mountains or hills framed by the trees or by the created entrance.
Alternatively, create the entrance where the location is hidden from view by a fence, wall or hedge. When your guests go through, they will experience the location in all its splendour.
#4 wedding entertainment for kids
Outdoor locations offer plenty of space for including special entertainment for those smaller guests.

Remember though, a windy location such as a hilltop probably won't be a good idea for a wedding bouncy castle so consider your location alongside your planned entertainments.
But if your outdoor wedding location lends itself, with SOS
soft play and inflatables
for hire, the kids are catered for as well. It's possible to choose the versions that go best with your theme and really include the kids in your planning. Their parents will appreciate your thoughtfulness, the kids will have a dedicated play space and everyone will have a great time and make memories of your day.
#5 MAKING YOUR VOICE HEARD OUTSIDE
One last thought … wedding receptions include speeches! Unless the outdoor venue is very small and intimate, it can be hard for the speeches to be heard by all of the guests – especially if there's also some social distancing going on!

It's helpful to remember though, hiring in a DJ with a stage set means you'll have access to a stage and PA system for making those celebration speeches too!

And once you have your friendly DJ in mind, have a chat in advance about your plans and ideas, to get even more tips on making your wedding special and adding the WOW-factor to your outdoor wedding.
Taking our wedding packages outside
We're constantly tweaking our wedding packages and these can be adapted to outdoor parties too!