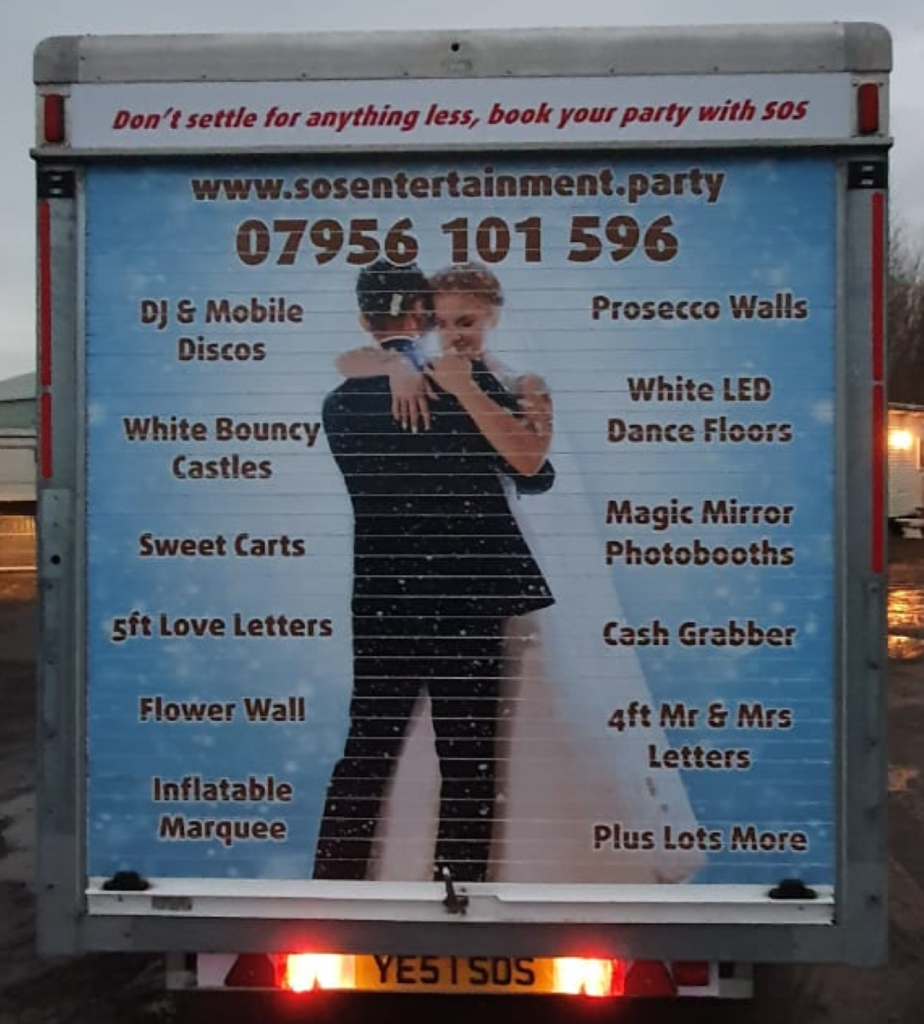 On the road with our party equipment for hire
As we've already shared, although we haven't been customer-facing during lockdown, we've certainly stayed customer-focused. We've reviewed what our customers need alongside our party equipment for hire, and we're now taking delivery of some great new items. The aim of this is, of course, to help bring the very best party options to our customers – once gatherings finally get the go-ahead, that is!
Of course, growing the business and adding more party equipment for hire  to our one-stop-shop means more space is needed for transporting everything! So Sean's made an extra purchase … a new vehicle to add to the fleet.
As well as providing extra capacity for our many party items, the new vehicle is an easier vehicle to use particularly when transporting all of the party equipment for hire at outside events, such as the brand new inflatable marquee and generator.
Customer care means getting it there - easily and cost-effectively
Having an extra vehicle also means that for those all-in party services, like our wedding packages, customers don't need to worry about us getting everything to them in a timely, safe and professional way. 
This is something Sean's considered carefully …
Sean's also considered another thing pretty carefully – that growing the business by adding the extra expense of another vehicle is a cost that won't be passed on to SOS customers. In fact, it'll actually help to keep costs to them down as much as possible. …
party equipment for hire all over the place!
It also means that SOS Entertainment can literally be in two (or more) places at once! If someone wants a photo booth at their venue on the same night as we're DJ-ing a party elsewhere, it's possible for us to be in several places at once! 
SOS Entertainment is ever expanding, we're buying more products and offering more services. So now, with the extra space and the vehicles to transport it on the road, SOS Entertainment's professional party services are (almost) ready for action once restrictions are lifted.
 The new van isn't quite ready to face the public … Sean's just dropped it off for it's sign-writing makeover so it can join the fleet as the latest member of the SOS team.
Pop back for updates and to be the first to see the new van in its coat of many party colours!
Want to find out more?
Explore our extensive entertainment services and party equipment for hire, then get in touch ...