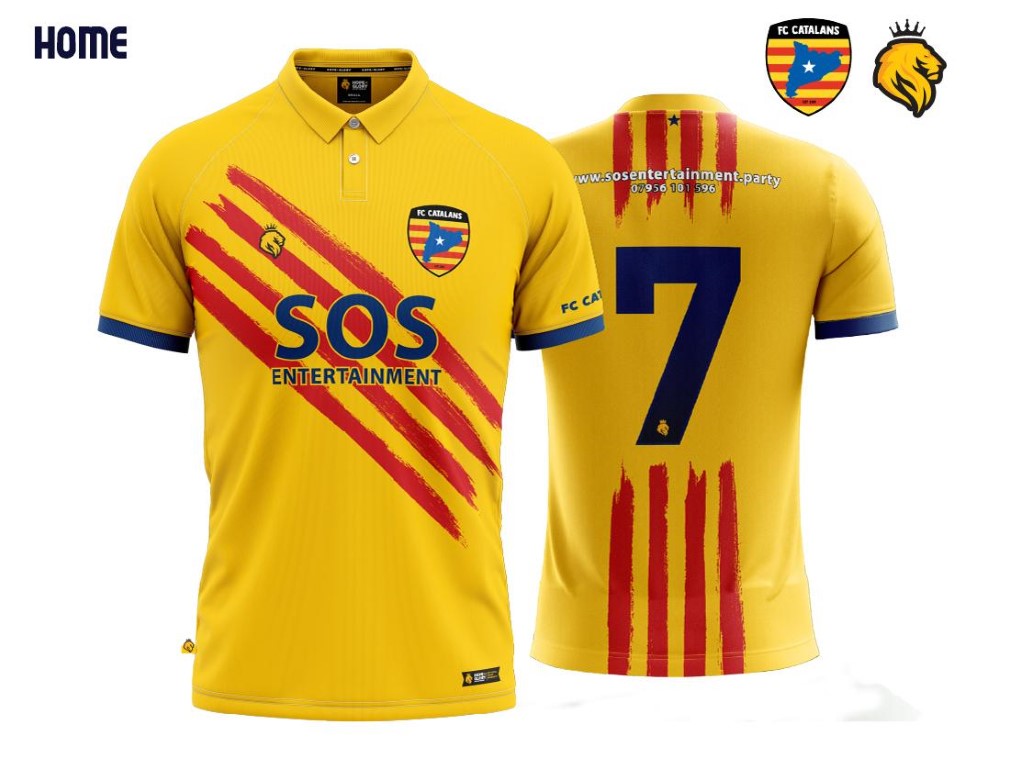 SOS entertainment signs up with FC Catalans
Here's something special! Even when things are 'normal' a bit of business sponsorship always helps to help level out the playing field for local football teams. But particularly in this 'new normal' it's even more important to offer support to local level sports teams.
So Sean's happy to announce SOS Entertainment is now the title sponsor for FC Catalans  for the upcoming 2020/21 and 2021/22 seasons.
BUSINESS SPONSORSHIP - A HELPING HAND
We all know the Covid-19 pandemic has affected sport and the football industry as a whole. Rochester team, FC Catalans, is one of many local football clubs facing difficulty and uncertainty during the CV-19 lockdown. And although things are easing, teams are still seeing the impact of ongoing health, safety and financial issues arising. As a lover of all things Kent, Sean's happy to step in, something that's been appreciated by the FC Catalans …
For the next two seasons, 20/21 and 21/22, the SOS Entertainment logo is going to feature on home and away shirts. It'll also be on the training shirts, and Sean's delighted with the way the shirts are looking.
Home kit is shown above, away kit and training shirts below. Thanks to FC Catalans for the photos!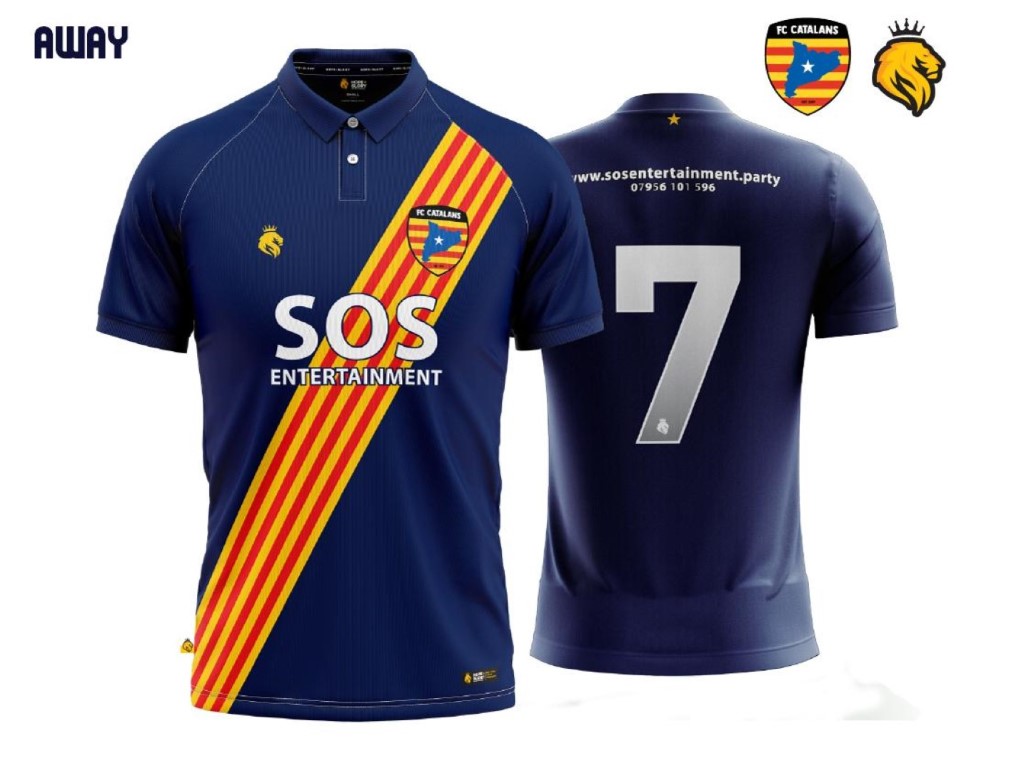 Find out more on the FC Catalans website … and check back in the 20/21 season for updates and photos of the team (and their SOS shirts) in action!
WANT PARTY ENTERTAINMENT FOR YOUR SPORTING EVENT?
From after-match parties, to end-of-season dos and award celebrations, SOS Entertainment can provide you with a party.