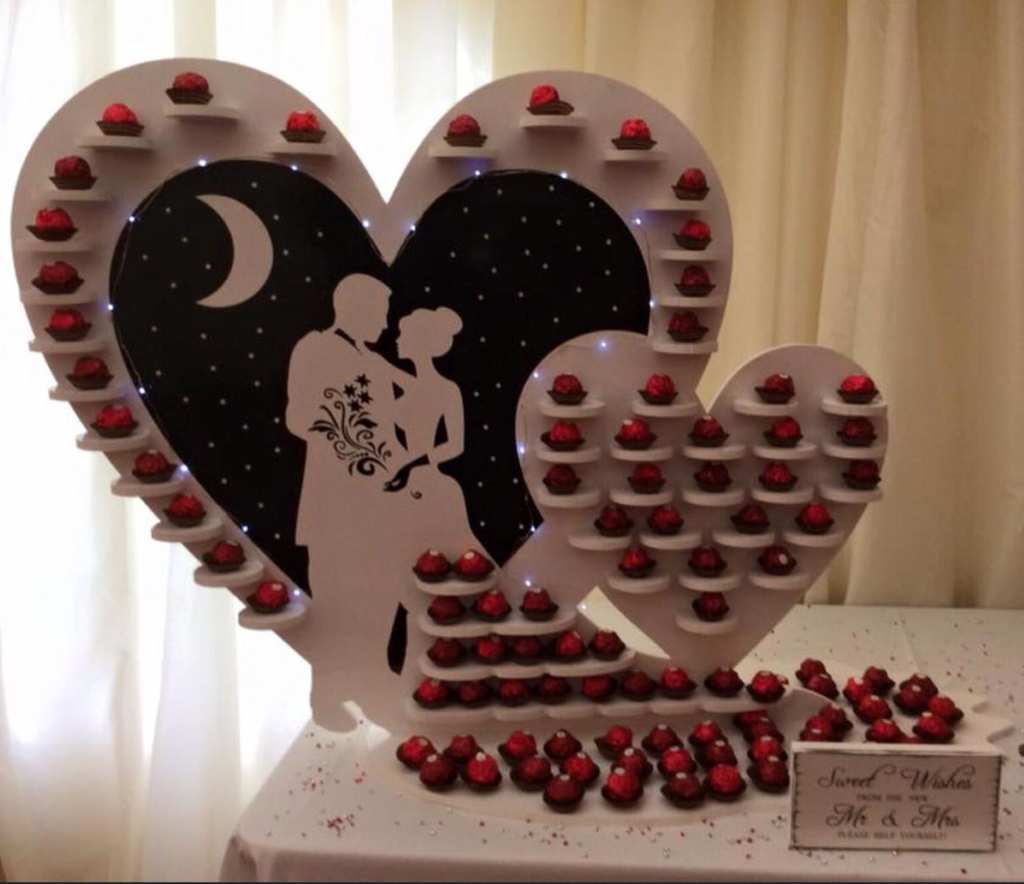 Sweet Treats for Wedding Reception – Ideal for Two Households
It's a strange thing, a limit of up to 30 wedding guests usually implies an intimate wedding. But when it's actually a restriction of two households, and social distancing is still required, those intimate moments between families seem unlikely (and definitely unwise).
However, it's still possible to create something special by organising some sweet treats for wedding reception guests to enjoy. 
SWEETS TREATS - LOW GUEST NUMBERS MEANS MORE TO SHARE!
Whilst we also have a range of sweet carts and stands, this blog focuses on that favourite which is associated with both romance and indulgence … Ferrero Rocher.  Who can forget their TV ads, of course? They were the start of the whole message that these foil-wrapped beauties are the ultimate way to spoil your guests!
And whilst you've got a limit on guest numbers, what you don't have is a limit on the number of sweet treats you can provide for your small gathering afterwards.
Our stands can hold from 60 to 480 chocolates and of course, these will certainly go far when there are fewer of you!
A Ferrero Rocher stand can also help to create that intimate atmosphere that social distancing undermines, by giving a focal point to the space. And of course, any of our stands creates a great backdrop for photos too!
Swans are a real symbol of a couple, and our swan sweet stand is an attractive way to share the theme of love – and the treats – at a wedding.
Our stand holds 60 of these branded sweets, possibly more if you want to add extra around the base!
For a traditional wedding and a real couple theme,  our attractive table-top heart-shaped sweet stand is ideal.
Inside the heart is a lovely depiction of a couple in love and of course there are 62 tiny shelves for each individually wrapped treat – ideal to allow two each per guest and of course one each for the happy couple.
But you don't have to set a treat limit – and why would you on such a special day? The base of the stand itself has space for at least another 30 chocs, so everyone can enjoy coming back for more.
If wedding and lifestyle magazines and Instagram and Pinterest are anything to go by, a Ferrero Rocher Pyramid gets as much photo attention as the bride!
Create a truly stunning centrepiece for your dessert or gift table with a pyramid display of 480 of these delights. 
With the different colour options of the Ferrero Rocher range, it's easy to create a pyramid to match your wedding colour theme. Alternatively, Lindt D'Or chocolates can also be used if you want to extend the colour scheme to something special.
OK, so 480 may seem a little OTT for 30 guests, but it does bring the bonus of sweet treats for wedding reception guests and some left for romantic honeymoon indulgence too!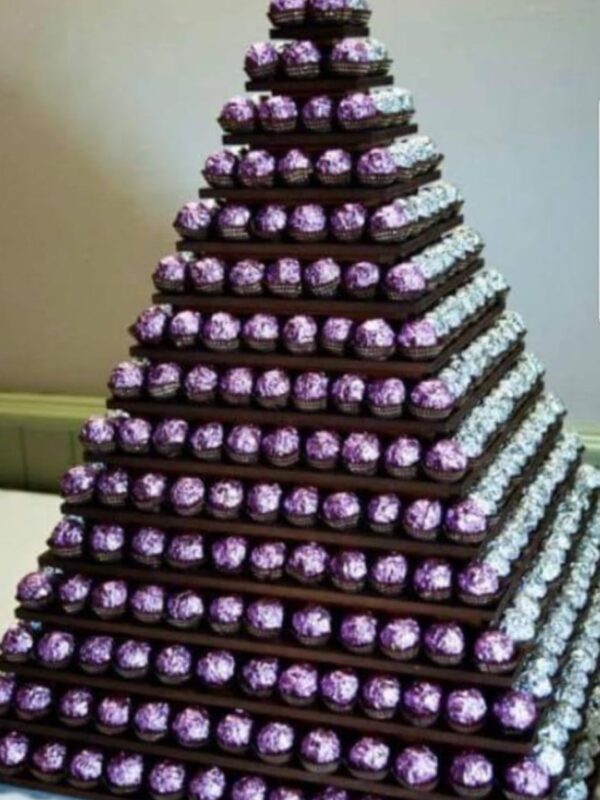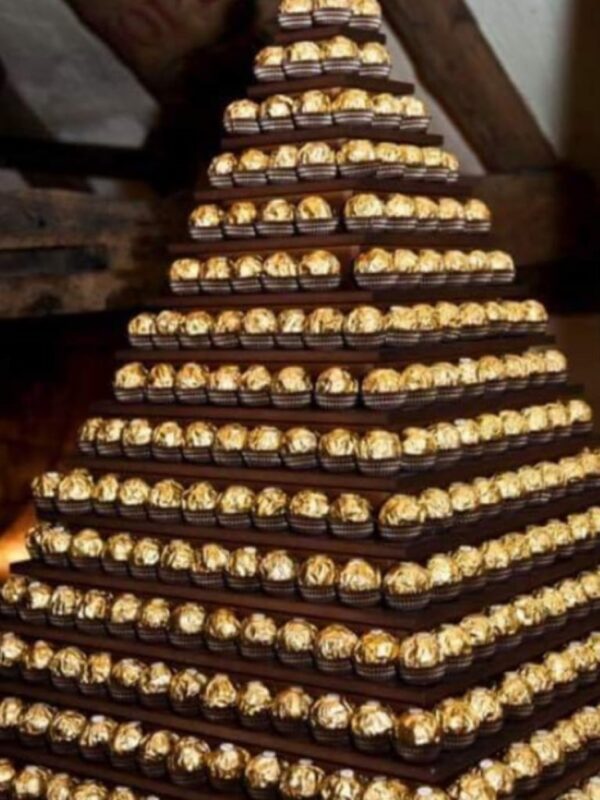 We're mindful of the fact that the restiction of 30 guests could mean that the actual celebration after the ceremony could be taking place at home. Any of our sweet treat stands has the potential to change a living room or garden to a magical wedding venue – especially by the time you add in those lovely sweeties. 
Sweet items are inclued in some of our wedding packages. What's more, because we know that you may be compromising on your wedding gathering arrangements, we're happy to swap sweet treat items around to suit your set up and your taste!  
Want a sweet deal on your wedding entertainment?
Call Sean on 07956 101 596 or ...