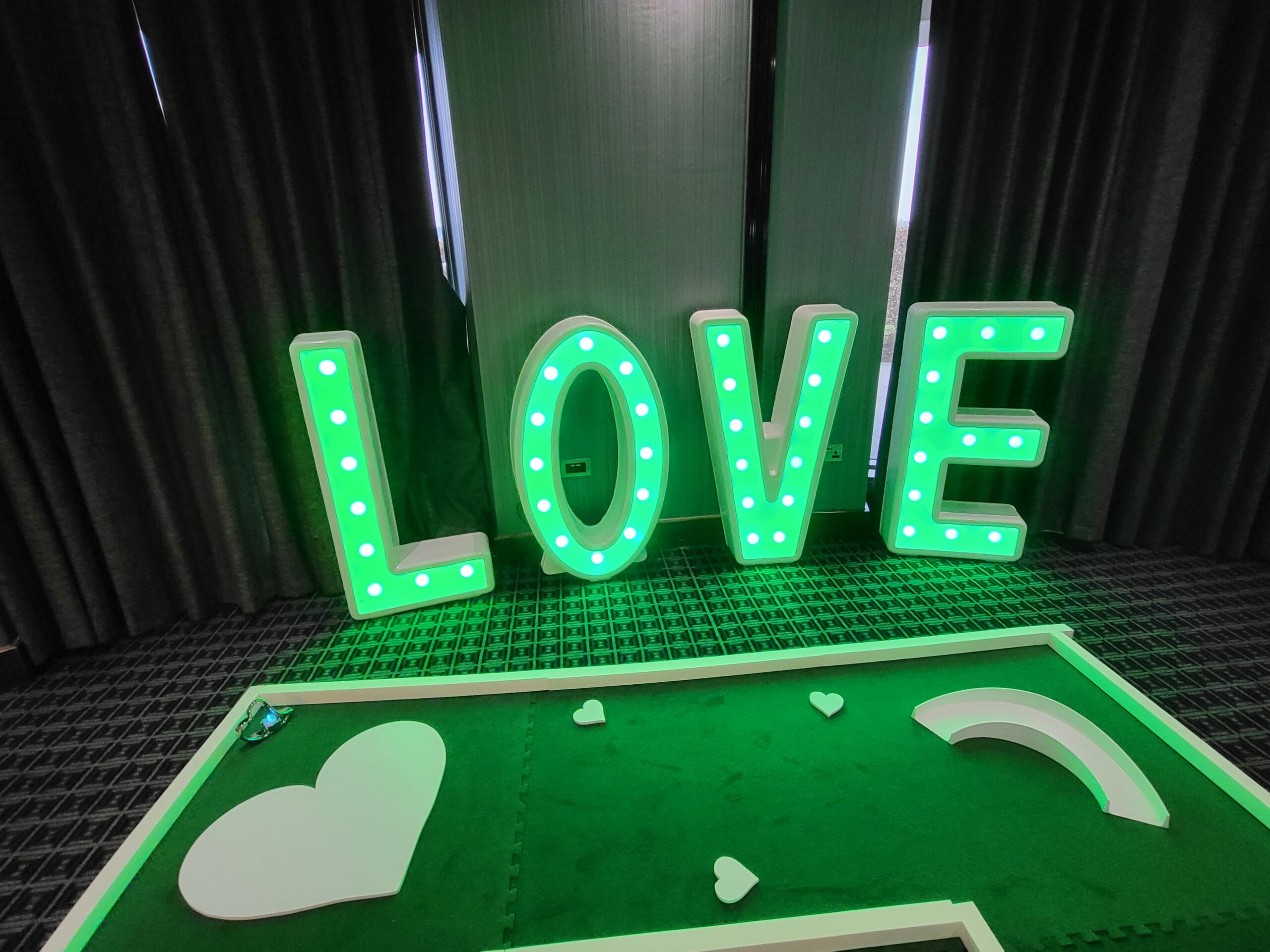 #10 Reasons to Book Our Wedding Crazy Golf Hire
Of course, you want your wedding to be remembered for all the right reasons. It's a celebration after all, and you want your guests to have fun.
But most weddings run from day to night and sometimes there can be a little 'in between' time. That's the moment when ensuring that all guests are entertained and happy can be a challenge. After all, not everyone is skilled at small talk!
and this is exactly when the SOS wedding crazy golf hire comes to the rescue!
ADDING TO YOUR DAY THE FUN WAY
Crazy golf is an amusing entertainment at the best of times. At your wedding, crazy golf hire offers the perfect way to ensure all guests have something to do during those transition moments. The game suits all ages and abilities and creates fun for most people to relax and enjoy some friendly competition.  
#10 ten reasons why we think our mini golf wedding hire is a brilliant addition to your big day.
The brand new Mr and Mrs. Connell were our very first couple to enjoy our wedding crazy golf hire. So why not hear what they have to say about the difference it made to their day …
So what's stopping you?  Feel free to contact us with any questions you might have.  Remember, our aim is always to ensure you have the best day ever.
FROM BUDGET-FRIENDLY BUNDLES TO PERSONALISED WEDDING PARTY PACKAGES
Share wedding entertainment ideas with Sean to create your one-stop wedding entertainment package