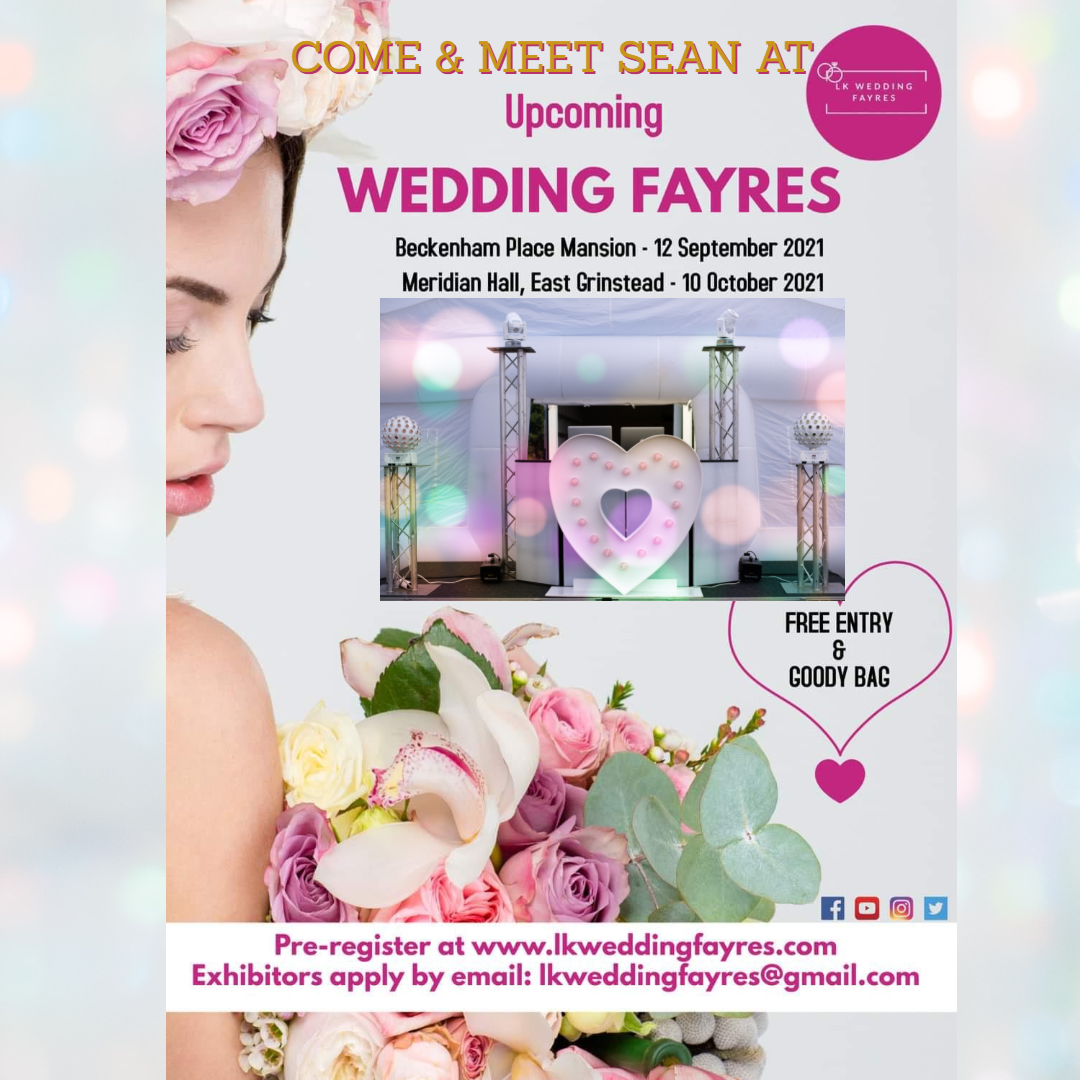 SOS AT WEDDING FAIRS THIS AUTUMN
Now that weddings are actually a thing again and planning can finally go ahead with some confidence, Sean's pleased to share that he's going to be at two wedding fairs this autumn. 
BECKENHAM PALACE MANSION, SUNDAY 12th SEPTEMBER 2021
Sean's glad to be finally returning to Beckenham (the image above shows some shots from when he's been at this wedding fayre before). This time, he's bringing along a lot more of his music equipment and DJ set up, so that couples can get a real feel for the 'more than a DJ' service they get from Sean. 
MERIDIAN HALL, EAST GRINSTEAD , SUNDAY 10TH OCTOBER 2021
The Meridian Hall wedding fair is a new one for Sean and he's delighted to have organised spots in several areas, so that couples can get a good feel for the wedding party entertainment he offers.
More updates to come as those dates get closer, but in the meantime do take a look at Sean's wedding packages so you can come along with your questions at either event …