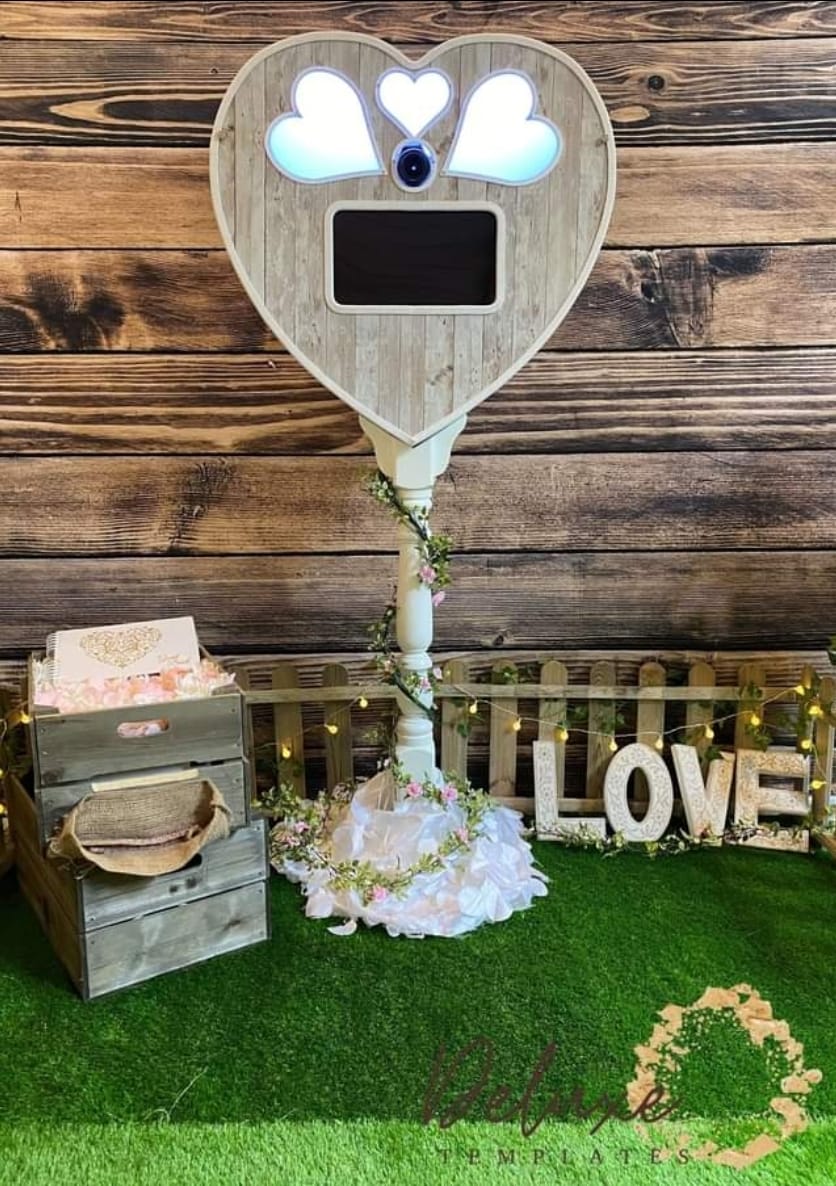 Wedding Photo Booth Hire Upgrade Offer
You've guessed it, Sean's been shopping again! This time he's been investing in more goodies for happy couples, so they'll have everything they need. So say hello to something special for wedding photo booth hire!
Yes, coming soon is a brand new addition to Sean's wedding photo booth hire items! This fabulously decorative heart-shaped booth is being produced and customised currently. Our latest info is that it won't be available until May, but of course we'll keep you updated!
Now, because this is a specially manufactured, fully  customised product, the hire price will be a little more than our standard booth. However, because Sean wants this booth hire to be part of the perfect package, he's got an introductory deal for lucky couples …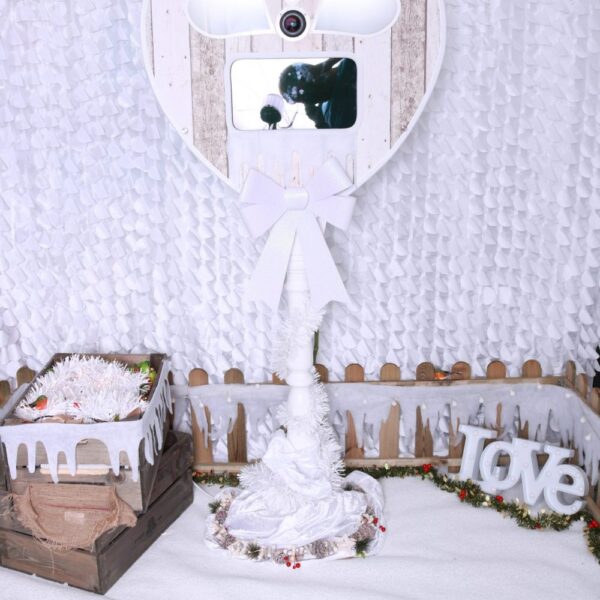 HERE'S LOOKING AT YOU, FREE UPGRADE
If your
wedding package
with Sean is already booked for 2022, and includes his standard wedding photo booth hire, he'll share the love with a FREE UPGRADE to this attractive addition.
Got a package booked without a booth but are sold on this heart for your happy day? Call Sean to discuss a budget-friendly deal to add this item to your bespoke wedding entertainment bundle.
Don't have a package booked but are thinking about it? Book a wedding entertainment package which includes a standard photo booth and Sean will upgrade your booth to this new beauty.
To take advantage of this upgrade, just contact Sean. If your wedding package is already booked, he'll organise the upgrade. If you haven't booked yet, just book a wedding package which includes photo booth hire and pay your deposit during April, to secure the upgrade.
Booking and deposit must be received before 12:00 midnight on April 30th.
Valid for weddings in 2022 only.
If you've already booked Sean as your wedding DJ in 2022 and now want to add a photo booth to your booking, just give him a call. A quick chat to discuss the deal and secure a special price for adding this lovely photo booth option to the booking. 
ONE-STOP SHOP FOR WEDDING PARTY PLANNING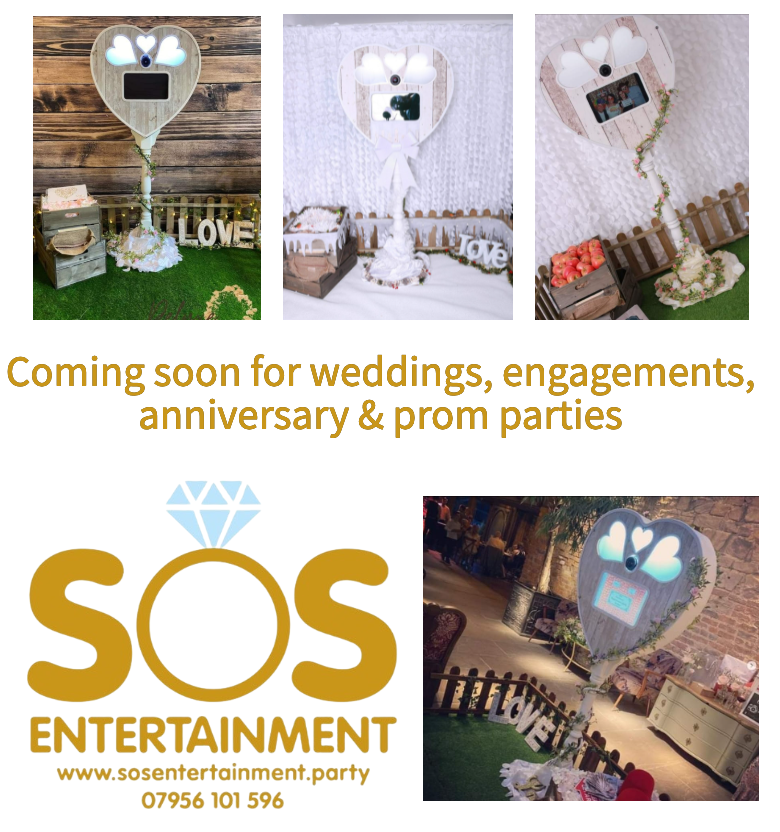 If you're not familiar with Sean's wedding DJ and entertainment services, please take a moment to check out his wedding packages page. There are five great packages to choose from: Bronze, Silver, Gold, Platinum and Diamond. All of these include a standard magic mirror photo booth hire so this wonderful upgrade can be all yours too! 
Oh, and in case you were wondering, although we've announced this beauty as a wedding photo booth hire, it can be used for all kinds of parties. Engagements, anniversaries, prom parties … any special party or event where you want to capture the moments – and memories – in a high quality way!
Stay in touch for updates about the arrival of this attractive new wedding photo booth hire. And in the meantime, if there's anything else you'd like to know, just get in touch using the Let's Chat button below. 
Want to ask something specific?
Every wedding or civil ceremony is different, and we can personalise any package ...