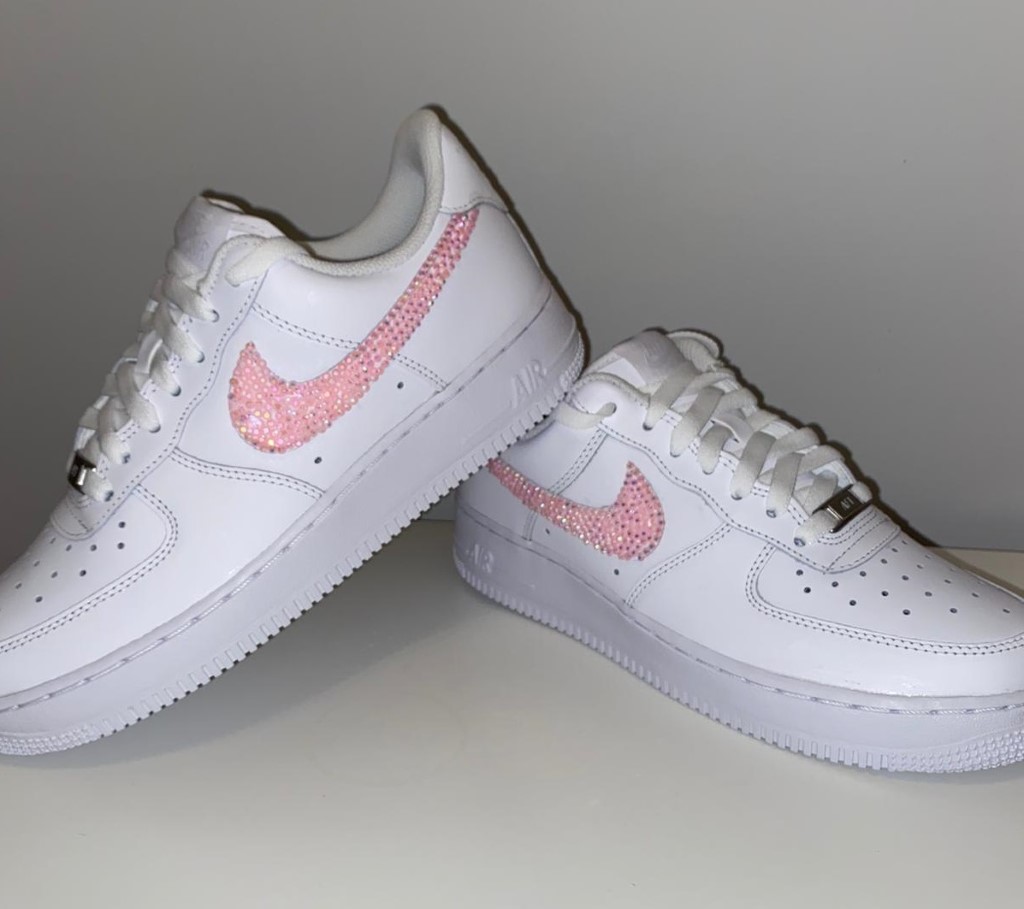 We're stepping up with Wedding shoes from Caitlin
Here's a little extra something … SOS Entertainment Party is stepping out into wedding shoes, thanks to the lovely Caitlin!
Great news for wedding shoes
Caitlin runs a business creating personalised pumps – AirForce1 trainers to be precise! Caitlin tranforms the signature tick on each shoe by adding detail with diamante design. 
Customisation can be in any colour and can even be used to create matching designs, for example Mr and Mrs and couples versions, as well as match colours to a wedding theme or club.
Personalised AF1s are ideal as:
Wedding shoes, perfect for anyone who loves their trainers – after all, not everyone wants to 'do' formal footwear on their big day.
Dancing shoes, just slip them on to take to the dance floor with a bit of bling.
Footwear for stepping out in on honeymoon, perfect for romantic rambles.
A thoughtful wedding gift for the couple who have everything!
Pefer a different pump? No problem, ask Caitlin about other options or source your own and Caitlin can dazzle by adding a diamante design.
It's also possible to work these designs to fit other wedding theme plans, for instance as part of your customised wedding package or hen party accessorising. Just speak to us direct and we'll work with Caitlin to get things organised.