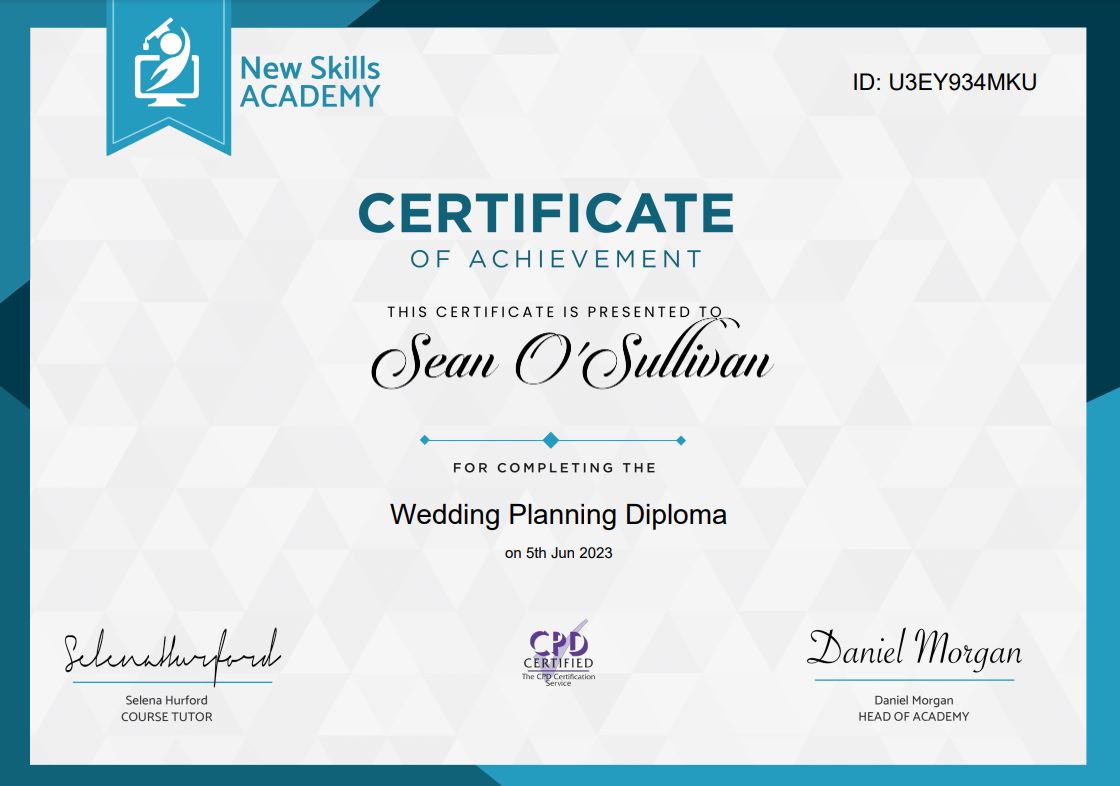 From Party Planner to Wedding Planner Professional Too
Sean's goal is to always do more – and better – for his customers, especially his wedding couples. And this spring has been no exception because as well as working hard in the business, Sean's also been studying in the evenings to help add something extra to the business – a wedding planner qualification.
PROFESSIONAL WEDDING PLANNER
As a wedding entertainment professional, Sean already had a great understanding of what his wedding couples need when it comes to their party, but he's always keen to support them at the planning stages too.

So, he decided to spend his free evenings studying for a wedding planner qualification to further his education and also to understand more about all aspects of wedding planning – the whole process, beyond the wedding entertainment. It was also important to him to discover what else couples want from their day so he can provide information, ideas and resources they might need. 

Sean explained his passion for supporting his wedding couples, in his latest Wedding Industry Awards nomination: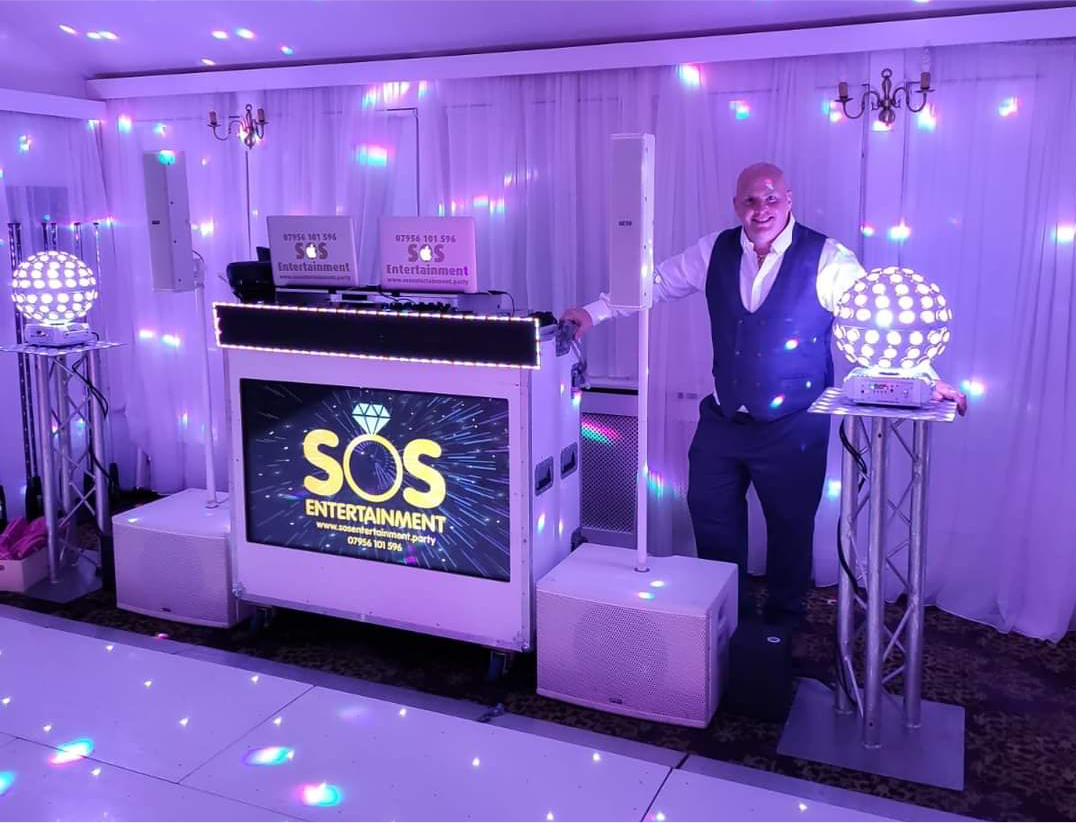 Now he's achieved his Wedding Planning Diploma, Sean has extra insights into additional products and services he could possibly provide for his couples. This might include support in planning the entertainment schedule, plus sourcing any extra items his couples might need. This is good news for couples who want to make the most of his one-stop-shop for all things wedding party!

After passing his wedding planner qualification, Sean said:  
Sean's happy to answer questions about his wedding planning diploma and how his new knowledge – and vast industry experience – make SOS Entertainment a great choice for your wedding entertainment. 
feel inspired?
Give Sean a call about bringing your ideas to life and make your upcoming celebration magical, memorable and personal.