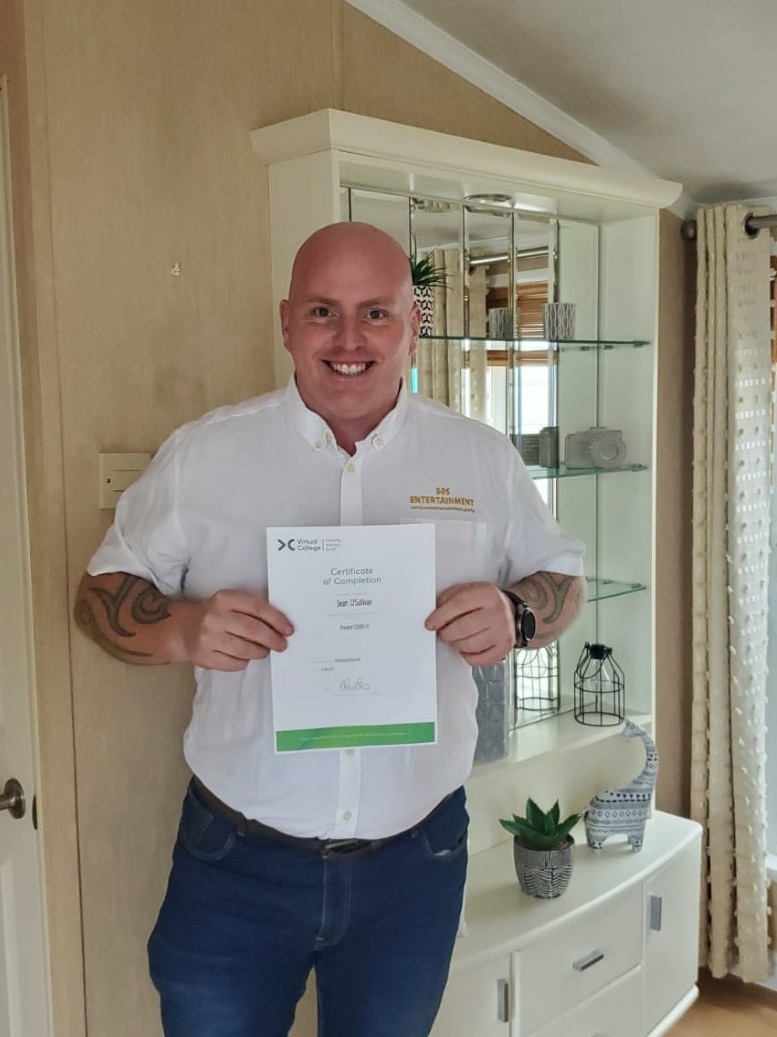 Covid19 – Continuing Customer Safety
Thinking ahead to the eventual lift of lockdown? Sean certainly is, so here's a quick update on his continuing efforts towards safe entertainment and party hire services. Because whilst gatherings and parties aren't a thing for Sean and customers at the moment, antibacterial spray certainly is!
Since the start of the pandemic in the UK, Sean's kept customer safety and compliance with guidelines at the top of his to-do list. All of which means Sean's proactive about prevention and precaution, through:
Thorough sanitising of facilities, products and hire items.
Buying his own sanitising equipment and professional grade antibacterial spray, for treating all products.
Achieving an online certificate on preventing of spread of coronavirus. Certificate is available to view here.
Supplying the SOS Entertainment team with bespoke safety face masks.
Adjusting all aspects of SOS party practice – from right back from when garden activities and tiny gatherings were last allowed. Sean's adjustments include supporting customers with social distancing requirements, contactless payments, deliveries and collection as required.
Sympathetic booking support for customers as the uncertainty continues! Sean's introduced deposit refund and booking guarantees for cancellations affected by coronavirus.
Plus, Sean's  launched gift vouchers so the gift of a party can be given, to help with planning and paying in these difficult times.
And as we know,  the situation remains ongoing in 2021. So Sean's safe practice and customer protection will still be in play once lockdown lifts and restrictions are eased. The aim is to continue to adjust into the next 'new normal'  to help reassure and protect customers.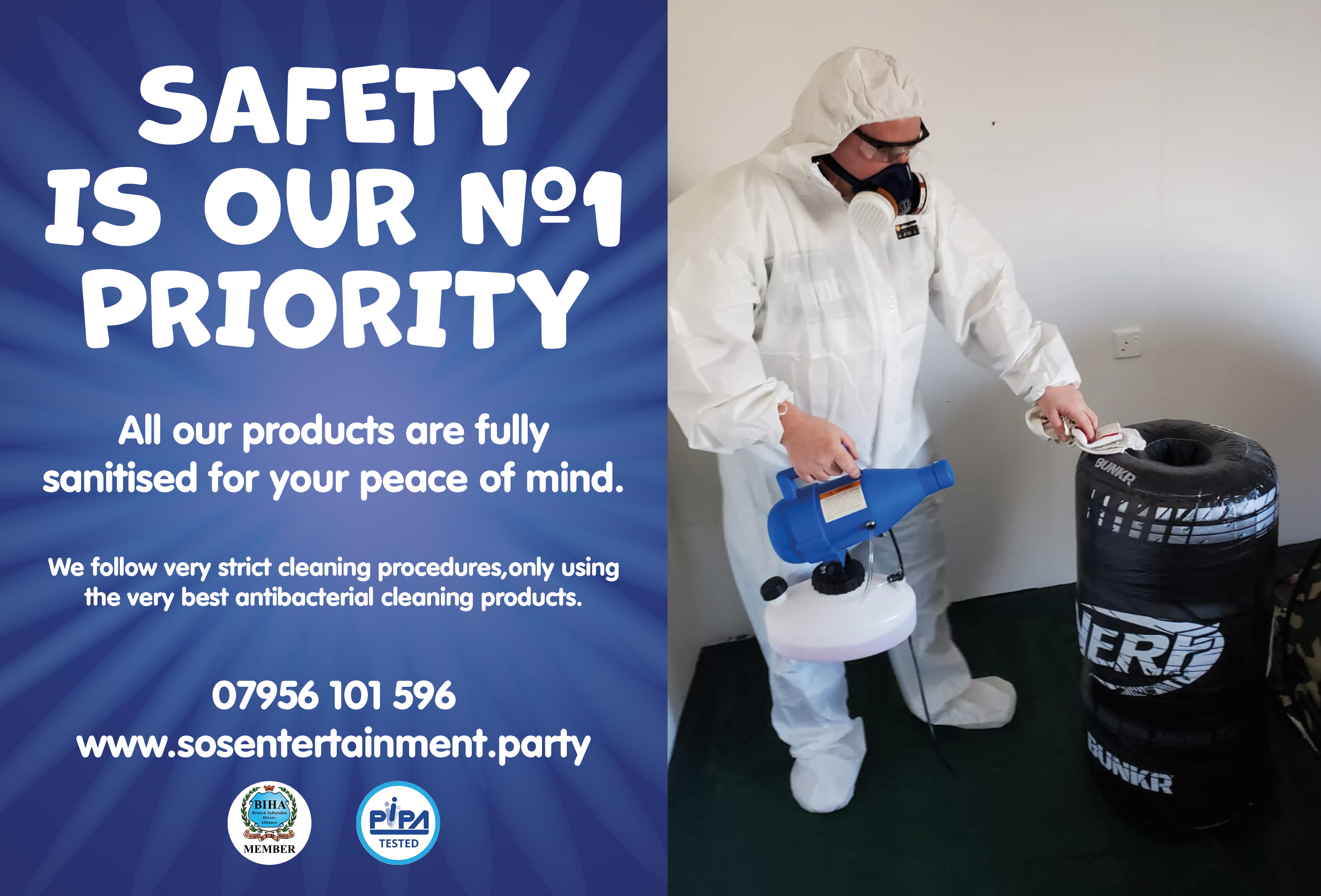 Sean in action with COVID SPREAD PREVENTION, antibacterial spray & sanitising of all hire products
If you'd like to know more about Sean's passion for customer care through safe and professional practice, please take a look at his dedicated safety page.
BOOKINGS BEING TAKEN
Being 'out there' may not be happening, but taking bookings and helping out where it's allowed certainly is.