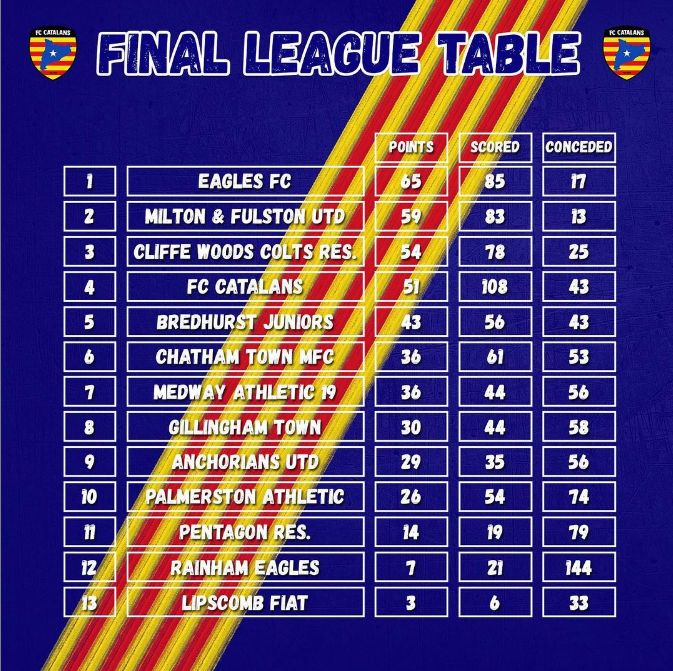 FC Catalans – the season ends
As readers and customers know, Sean's keen on community support … and that's why he's proud to sponsor Rochester's FC Catalans. So it's time for an update on their progress, as the 2020/21 football season ends. 
Well, the stunning SOS shirts and even more amazing players have worked their magic in what has been a very challenging season. Along with the pandemic, lockdowns and restrictions, there was also some extreme weather to contend with across the season. 
But although the shirts washed up well after the mud, the team are far from washed up! In fact, as the fantastic goal tally shows, they rinsed the opposition in many of their matches, resulting in sparkling success and 4th position in the league.
community support is the name of the game
Main images courtesy of FC Catalans UK.
WANT PARTY ENTERTAINMENT FOR YOUR SPORTING EVENT?
From after-match parties, to end-of-season dos and award celebrations, SOS Entertainment can provide you with a party.