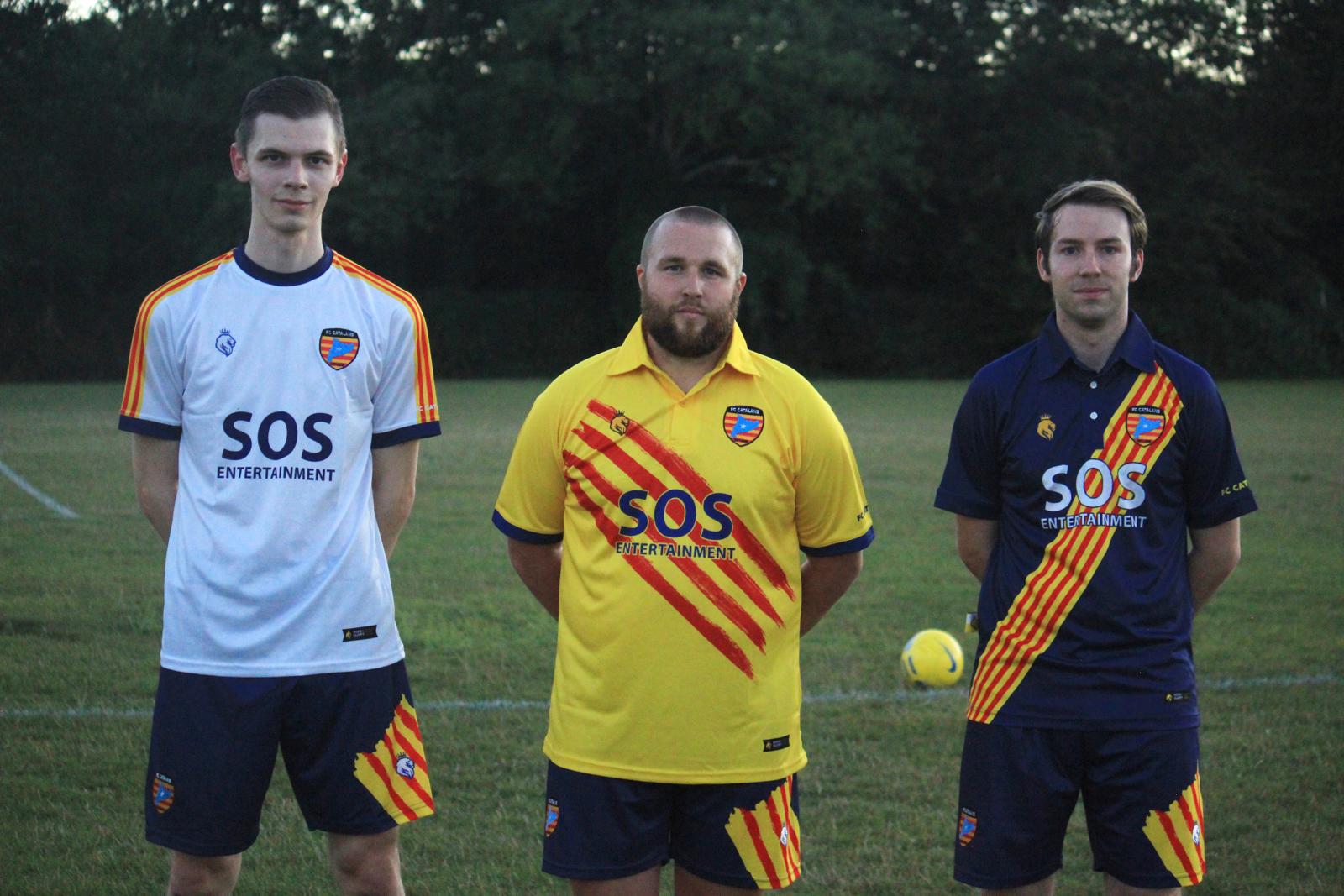 FC Catalans – the kit's about to hit the fans!
Time for an update on the SOS Entertainment's local football team sponsorship … because the 2020/21 season is about to kick off for FC Catalans!
And with the new season comes the arrival of the brand new kit, complete with the SOS Entertainment sponsorship splash! OK, we did give a cheeky preview of these before, when Sean announced the sponsorship, but as August slides away, things just got real. Particularly as FC Catalans have now taken delivery of the full kit from Hope and Glory Sportswear.
local football team sponsorship
The new 2020/21 kit sees its first official outing on Sunday 23rd August 2020, and you can find details of this and other upcoming fixtures over on the FC Catalans website. 
WANT PARTY ENTERTAINMENT FOR YOUR SPORTING EVENT?
From after-match parties, to end-of-season dos and award celebrations, SOS Entertainment can provide you with a party.