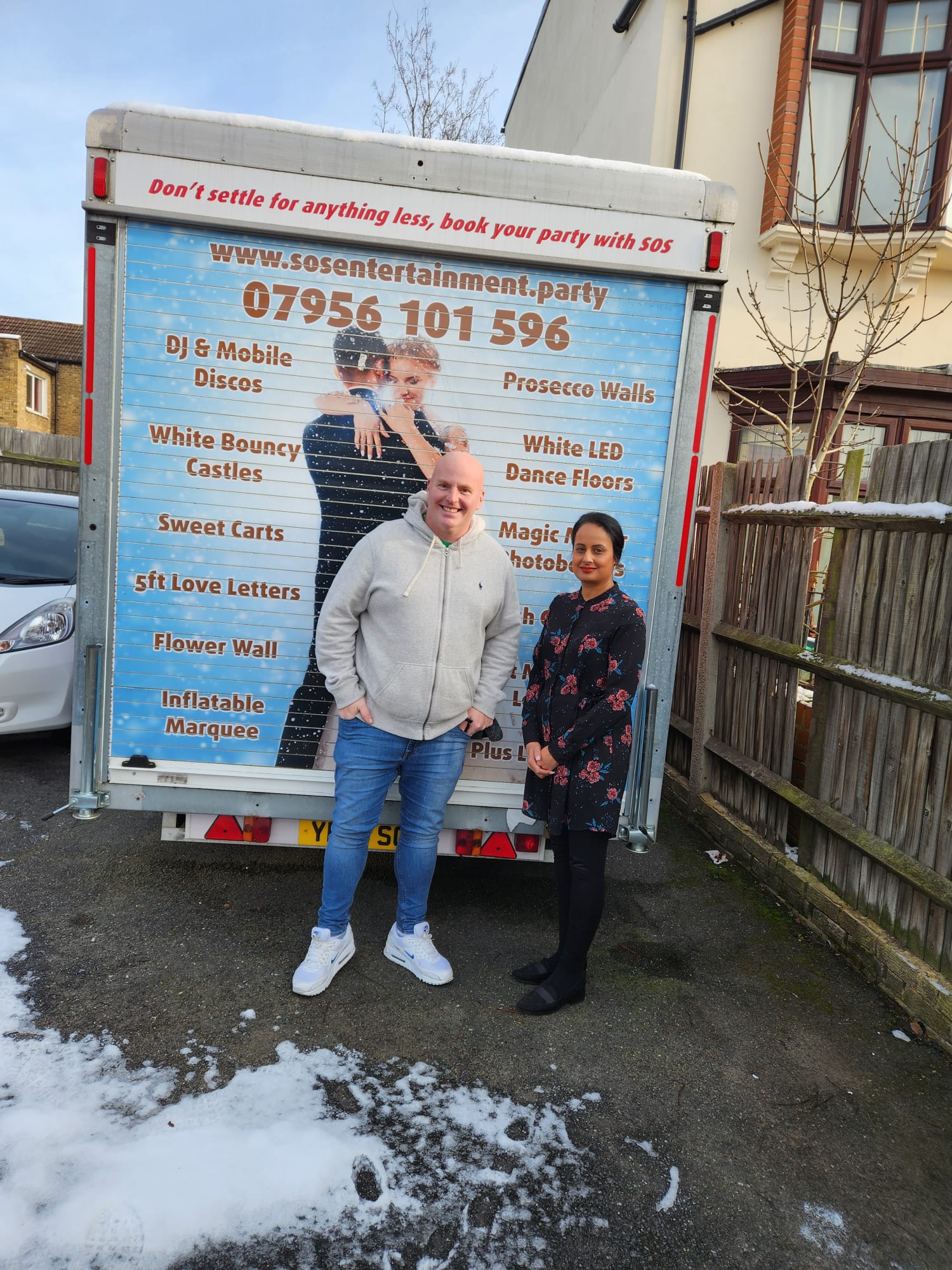 From Fun to Flu Vaccines – and Now Back Again!
Regular readers and customers will know that Sean's usually one vehicle short of a full fleet at this time of year. And 2022's been no exception as once again, Sean's been helping the NHS with the loan of his party trailer. 
Over the last month or so, Sean's party trailer has been at Parkwood Surgery in Catford, parked up in the surgery's car park. On its arrival, the trailer was clinically cleaned and sanitised to clean up from previous party packing, ready to come to the rescue as a temporary clinical space.
Nurses have been able to use this space as an outdoor annexe to the main surgery  to administer flu vaccine to their patients. With flu season well underway, having this extra space means staff can offer a highly efficient system for their flu vaccine patients, whilst also keeping vulnerable patients needing their jabs separate from unwell patients inside the surgery. It's also meant a little more space inside the surgery, at a very busy time of year.
Suman Bahra, Manager at Parkwood Surgery, explains the difference that being able to use Sean's trailer has made to the surgery …
Three years of sos coming to the rescue
Sean started this party-pack-up place to surgery-back-up-space tradition during the pandemic. At that time, the surgery initially needed help to provide a separate space for patients to receive their flu vaccines without having to come into the surgery itself. Since then, this loan of seasonal space has ensured the surgery has additional capacity to administer flu vaccines as quickly and efficiently as possible.  
And Sean's been glad to lend a hand again in 2022: