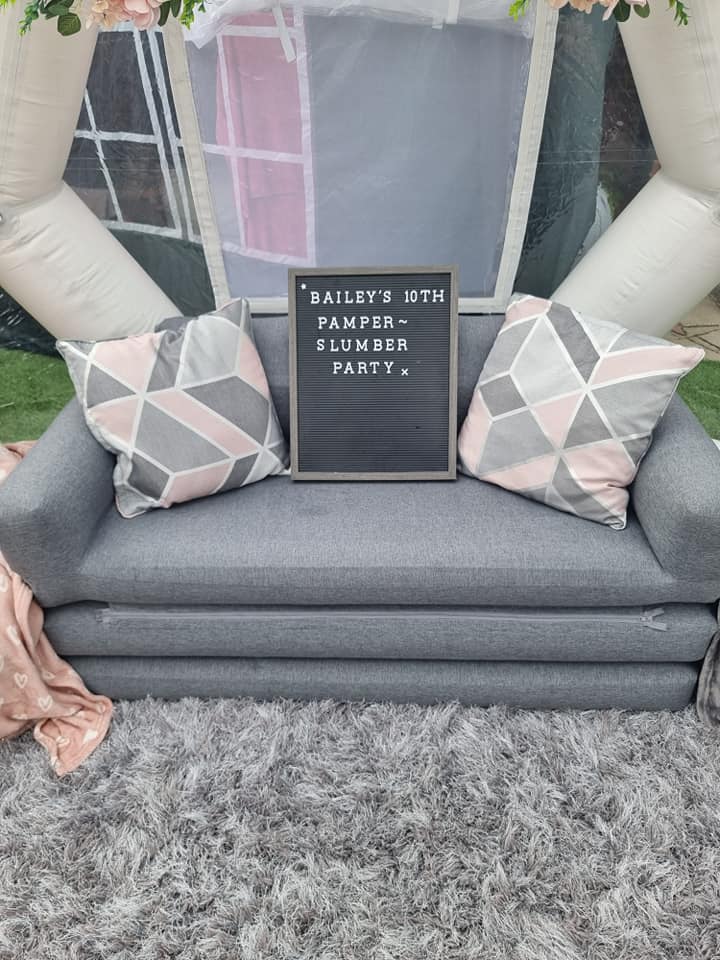 Sleepover & Slumber Party Ideas with Our Garden Igloo Dome
Looking for slumber party ideas that won't bore everyone to sleep? Our garden igloo dome hire options are spacious, stylish ways to host a sleepover party. Plus, with a 24-hour hire slot, our garden igloo dome hire gives time and space to go large with sleepover and slumber parties for all ages. Seriously, even an adult or two … 
DO AWAY WITH DISRUPTION INDOORS
Kids love sleepovers, and it's only a matter of time before they are begging to have one for a special occasion. Sure, you want them to have something special, but many parents are put off by the disruption indoors. After all,  the cacophony of a tangle of giggling kids and sleeping bags somewhere in the house is a lot to put up with.
But Sean's garden igloo dome gives you the option to move all the children outside whilst you enjoy a relatively peaceful evening in the house.
The domes also offer the flexibility of being an all-weather option you can use for any theme of party, come rain or shine. There's literally no need to worry about rain for a garden sleepover where all the kids are safely in one place and not outside or in separate tents.
MAKING THE MOST OF THE GARDEN IGLOO DOME PARTY TIME
The 24 hour hire gives you plenty of ways to make the most of having the igloo until the slumber starts or after it's over.

Organise a pamper party for the afternoon and evening before, and how about gaming time or breakfast barbeque on the morning after?

This is a great way to include younger and older siblings in the fun, whilst limiting the slumber to the most special friends or family.
HINTS & TIPS FOR SUPERB SLUMBER PARTIES
Sean's helped with plenty of parties in his time and strongly recommends:
Double the amount of smacks and drinks you think you'll need! Especially with a 24 hour hire and the fact that slumber parties are more about midnight feasts and chatter than sleeping!
Organise good lighting to remain on in the house so that guests can find their way to the facilities without having an accident (of any kind) in the garden!
You may not need as many extras as you might think, as our hire options include various set up options and accessories: all the hardware and software for karaoke and gaming, for example! You can also order extras such as balloons, sweet hampers and board games to be included in the hire, just ask Sean.
want to make more of the glow-in-the-dark theme?
Talk to Sean for a special deal on igloo dome hire + any of his outdoor LED light up furniture items to hire...