Whilst everything else has been restricted and locked down, Sean's party van has been quietly busy! But instead of partying, it's been helping the NHS!  Time for a final update …
For the past month, one of the SOS Entertainment vans has been making itself useful at a GP surgery in Catford. The van's been parked up in the surgery car park, as a 'mobile medical unit.' 
After an intensive internal makeover and sanitisation, it's been helping the NHS as temporary clinical space. With the van providing this external space, the surgery's been able to separately accommodate their flu vaccine patients. This meant they could keep the surgery space safe for other patients, whilst also providing a highly-organised flu vaccination service – minimising risk and maximising safety for staff and patients alike.
But, with lockdown lurking, the van's efforts have come to an end, so it's back to party mode (kind of)!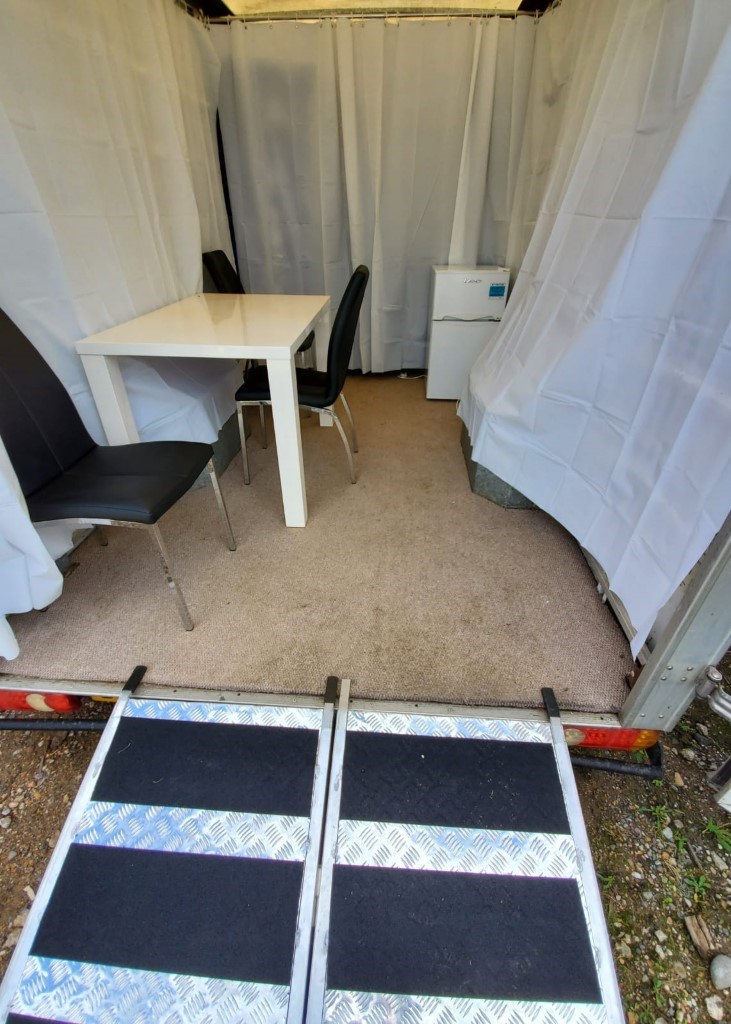 Leanne Thomas,  who originally got in contact with SOS Entertainment, is part of the nursing team. Leanne has working with Sean on organising the logistics of the van's latest job. After seeing over 300 patients safely in and out of the mobile unit, Leanne had this to say: 
An after-work pick up for the party van
Sean's extremely happy to have been able to help NHS staff with the amazing job they have been doing. And not just throughout the pandemic, but also in managing these extra challenges, such as seasonal vaccinations and keeping patients safe throughut.
did you see what he did there?
Yes, although parties can't come out to play just yet, Sean's busy planning to provide the best possible services he can, once the next 'new normal' arrives! 
The SOS Entertainment one-top-shop and products are all under review as Sean's planning some awesome additions, perfect packages, and bespoke budget-friendly bundles for all kinds of parties!  So, if you're planning to party, stay in touch!