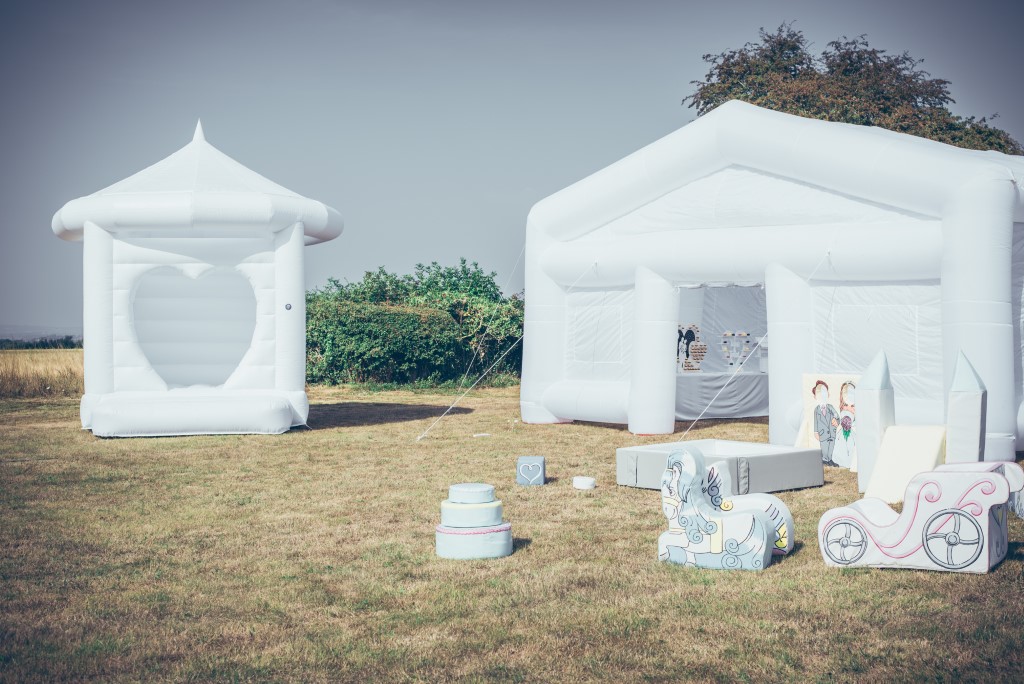 Questions to Ask #2 Outdoor Wedding Venues
As restrictions lift, outdoor wedding venues are in the spotlight for weddings in 2021. And to be honest, they're likely to remain just as popular in 2022 as well.
So, for post #2 in our series on #WeddingVenueQuestions, Sean's got plenty of suggestions for questions to ask venues to help with your outside party planning …
#1 HOW GOOD IS ACCESS TO THE SITE?
it's great to find your dream location for an outdoor wedding reception. And it's even better if your DJ, caterers and other suppliers can easily access the location too.
For example, what if the venue doesn't include marquee hire and you're hiring one in separately?  The supplier will need to know not just where it is, but also how to get to the right spot. After all, whether it's a traditional canvas or an inflatable marquee, it's going to be bulky and heavy. So you'll need to ask about vehicle access, as well as paths and potential problems relating to access.
By asking questions about ease of access, and ensuring you know what your suppliers need, you'll be actively helping the smooth running of your day, especially the setting up and taking down. And speaking of which …
#2. when can the site be accessed before the event, for setting up? And how about the timing for clearing up?
What you're trying to find out with this question is how flexible the venue is about setting up and clearing up.
Strict, short periods of access before and after your wedding reception? Then you'll need to liaise closely with all of your suppliers before booking, to ensure that they'll be able to fit in with the timings.
Longer, flexible access times? This could make all aspects of planning a lot easier for everyone. If you're having a lot of outside suppliers to come and go, before and after the reception, then flexible access arrangements could be a deciding factor if you're torn between two possible venue choices.
#3. how about access for our guests? is there plenty of parking and disabled access to the outdoor location?
You'll want to factor in parking and easy access for your guests too. But remember to consider all aspects. An outdoor venue with an available field alongside for parking is a real bonus – so long as the weather's good. If there's unseasonal, wet weather, then cars, a muddy field and wedding attire are not a good mix.
A hard standing car park is a much better option overall, but even then, do ask about access to the actual marquee for elderly or disabled guests. Is there a designated path to take them safely to the party location? Finding out this information beforehand means that any alternative arrangements can be made in advance, rather than problems taking over on the day.
** Please note, sound may not play on this video due to copyright of the song that was playing at the time **
Our inflatable marquee set up at an outdoor wedding venue. To be used as the party zone for the wedding reception, this bespoke wedding package included the inflatable marquee, DJ stage, set up and DJ services, LOVE lights and uplighter lights (to create an atmosphere after dark).
#4. Are there toilet facilities available close to the location?
Outdoor venues usually have cloakroom options available, but it's worth asking the question! You'd be surprised how many couples are offered the use of a picturesque meadow for their wedding marquee, but forget to factor in toilet arrangements. If this sounds like your proposed venue, it's possible to hire portable toilet facilities. However, do be aware that this may need to be organised well in advance as the pandemic has created a bit of a portaloo shortage!
#5. Going outside means lots of 'just in case' weather questions ...
So, that safe path to the party space? Whether there is one, and especially if there isn't … what happens if the weather's wet and windy on the day? Are guests likely to have a slippery, soggy route to get to the marquee?
Sean's tip: "Ask specifically what wet-weather options are included in the venue hire. Some venues make a fun thing out of lending a stock of umbrellas or will supply a trunk of wellies in different sizes. A good venue will be able to offer some kind of provision for wet weather." 
This question's particularly important if you're using a venue that's not local to you. And even if it is fairly local but a little different, like up the hill or down by the local river, then it can have a little micro-climate of its own! 
So, ask specifically what kind of weather they usually experience at your wedding's time of year. After all, knowing that it can be exceptionally hot or rather windy can make a difference to:
The amount of shade or shelter you'll want to hire in or provide on the day.
What you choose for the bridal party to wear. For example, if it's a rather windy location, sheath or column style wedding and bridesmaid dresses might be a better choice than huge flounces and long veils which would just get wrecked by the wind. And hats too … can provide extra shade if it's a sunny spot, or cause chaos if high winds are likely.
Extras that you might like to hire in such as a wedding bouncy castle. If the venue is in a very windy location, it may be better to swap to somewhere more sheltered, or focus more on the music side of your guest entertainment.
Your chosen decorations and displays. Even if inside a marquee, you still may want to ensure that tall floral displays are secured and weighted and placed well out of any draught zone. 
Knowing how and when the sun crosses the location can really help your planning – and your photographer – to get the most of those lasting memories. 
Say you've chosen your outdoor venue because of its spectacular backdrop? But what if having it in the background means your wedding party will be squinting into the sun during the photo-shoot? This is also true for an outdoor ceremony – your guests want eyes full of love, not full of sun.
Asking the right questions about the time of the sun (and even the sunset) around your chosen date can allow you to organise your timings to make the most of what nature offers at your outdoor venue. It can even inspire you towards exciting ideas you may not have thought of yet.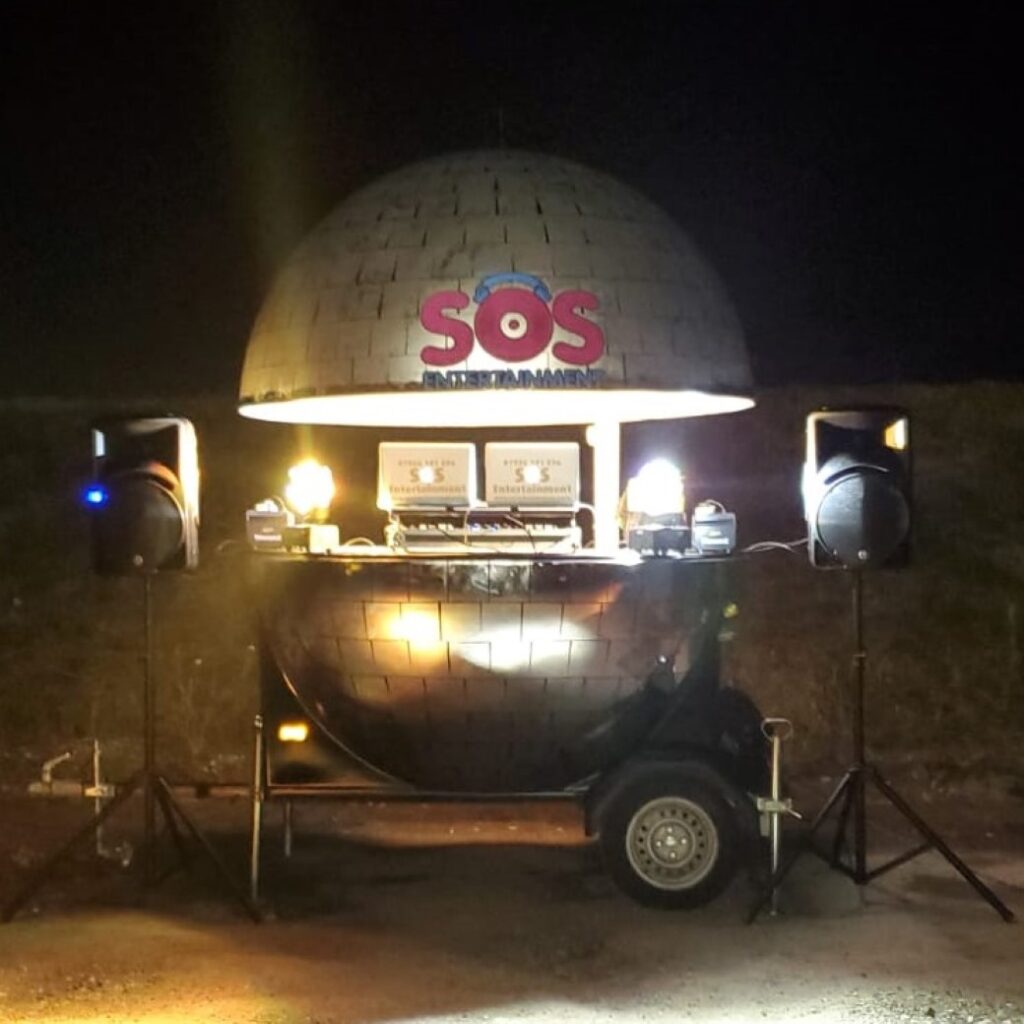 #6. What, if anything, is included with the outdoor venue?
Even if you're just hiring the space at the venue, there may be extras included that you won't know about unless you ask. For instance, chairs, tables, floor matting and lighting are specifics to ask about. 
Sean's tip: "The venue brochure might show a fantastic outdoor provision, but make sure you ask which items and accessories are included and which were added for photo purposes. That way you'll have a better idea of what else you need to hire in on the day."
#7. is there anY lighting at the site? does the venue provide any path lights or fairy lights at all?
It's usually safe to assume that a certain amount of lighting is provided by the venue for safety and insurance purposes, for example outside the marquee and on routes to the toilets and car park facilities. Sometimes though, this lighting turns out to be purely functional for safety, rather than the magical fairy lights you want for your wedding reception. 
Asking questions about the lighting starts a conversation where you'll find out not only what's included, but also what else can be allowed. For instance, you may find you need to provide some lighting of your own, but because of the fire-risk, candles are not permitted.
Sean's tip: "Also ask suppliers a similar question, as lighting inside something like a marquee can be very important for creating that romantic atmosphere, so you'll want to know what's safe as part of the hire Ts&Cs. Always ask that "what's allowed", as well as "what's available."
#8. And so to power ... is there easy access to electricity on site? If not, is a generator included?
And of course, where you want lights, you'll also want power! Some outdoor wedding venues are set up with solar power, whilst others have laid on mains electricity or provide generators.
Sean's tip: "My whole DJ set up can run off my own generator, so if I'm booked for an outdoor wedding and you've found out that there's no easy electricity supply then don't worry, there's no need to organise anything extra for me." 
#9. where are we ... specifically?
Many outdoor wedding venues offer clear location and travel information for couples, their suppliers and their guests. But, if you have the hire or loan of a rural outdoor space, you may need extra detail.
Always about the location's postcode, and if there is a what3words address for it. What3words is a location-based system designed to make it easy to find any site, no matter how out of the way it is. If you have the postcode, it's then easy enough to visit the what3words website or app, identify the exact location of the site and retrieve its what3words address. Gathering this information once you've secured your venue will:
Help you to provide the right details to suppliers and guests, so they can find the location easily.

Ensure that anyone who needs a taxi to and from the venue has the info to hand, rather than trying to find directions at the last minute.

Be a way of making sure that in the event of problems or accidents, the precise location can be given out easily.
Sean's tip: "Couples can provide me with the w3w address and the phone numbers of local taxi firms and I'm happy to use my DJ screens and PA to share this info at a chosen time in the evening. This can be very helpful for wedding parties rural locations, or where designated drivers might decide to have a drink and take a taxi instead. I'm always happy to help keep everyone safe after the party." 
That's it for outdoor wedding venues at the moment, but there's sure to be more to come! Look out for the next blog post in our #WeddingVenueQuestions series!
OUR WEDDING PACKAGES HAVE GONE OUTSIDE
We now have a fantastic outdoor wedding entertainment package