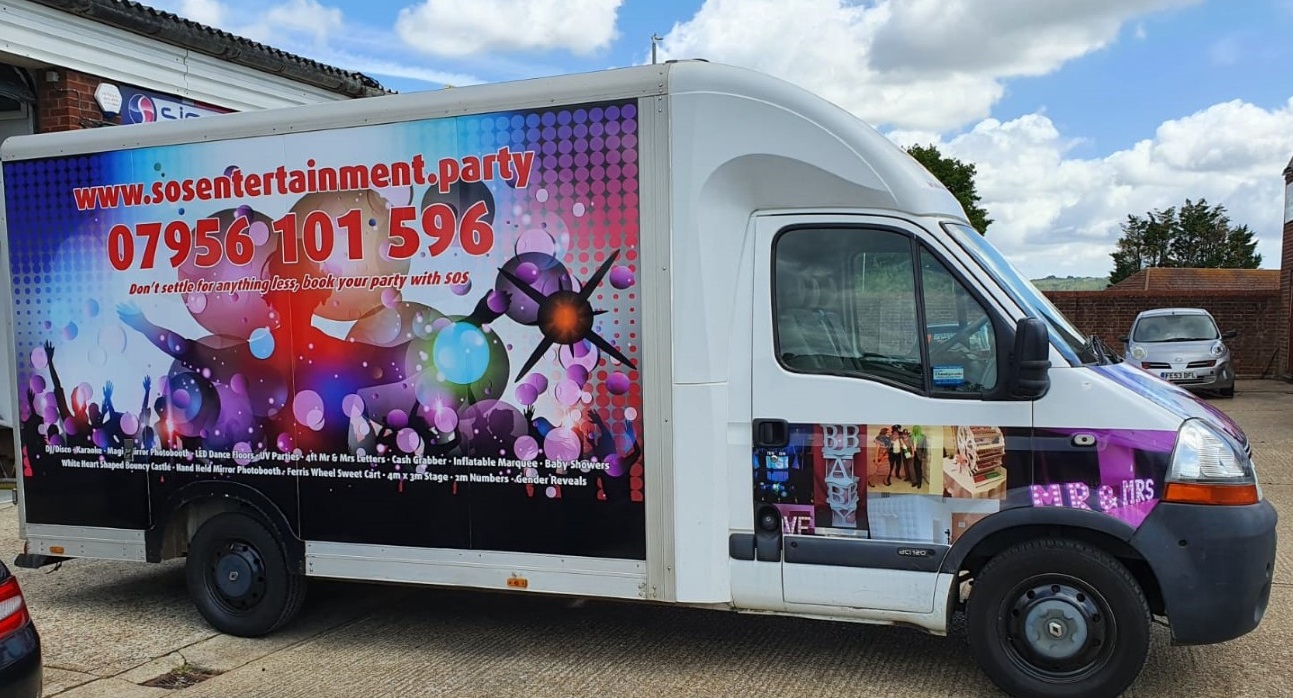 Our new van is dressed up and ready to party
Remember this? Our new-to-us van for transporting our party equipment hire services from venue to venue. Bless her, her before was a little 'under-dressed' for the occasion.
Yes, as our previous post shared, although our new van is perfect for giving us capacity for our many party entertainment hire products, she was looking a bit plain. But as the lead image shows, she's now ready to party, and Sean's delighted with the transformation  …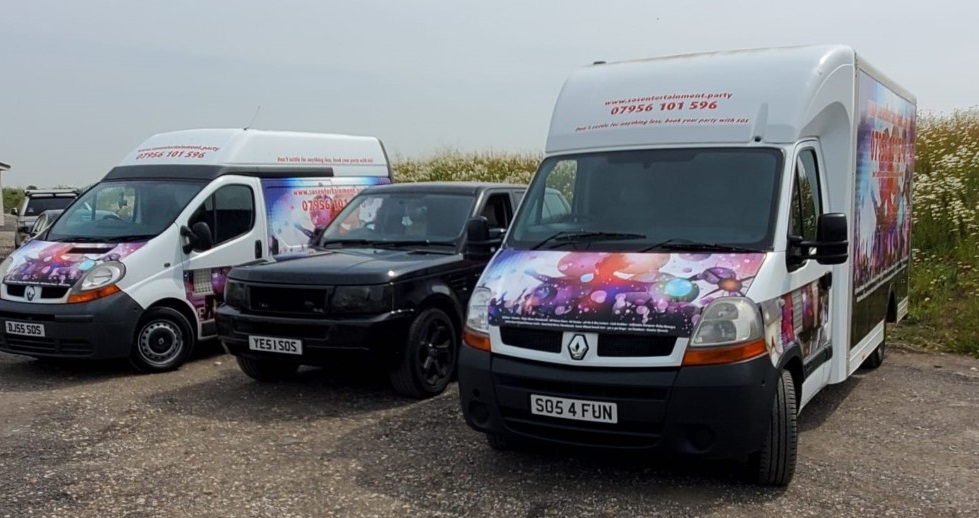 She also fits in perfectly with the fleet, especially with her party plates on!
party eNTERTAINMENT Hire ON THE ROAD
As well as giving us more capacity inside the vehicle, this van also gives us greater capacity to be on the road – allowing more than one of our party entertainment hire services to be booked on the same date. From now on, it'll be possible for us to be in several places at once! Great when we're asked to provide
wedding entertainment
in Kent and a
kids' party entertainment
 in Essex, all on the same weekend!
Want to BE THE FIRST TO HAVE ENTERTAINMENT DELIVERED BY OUR NEW VEHICLE?
Explore our extensive entertainment services and party equipment for hire, then get in touch ...