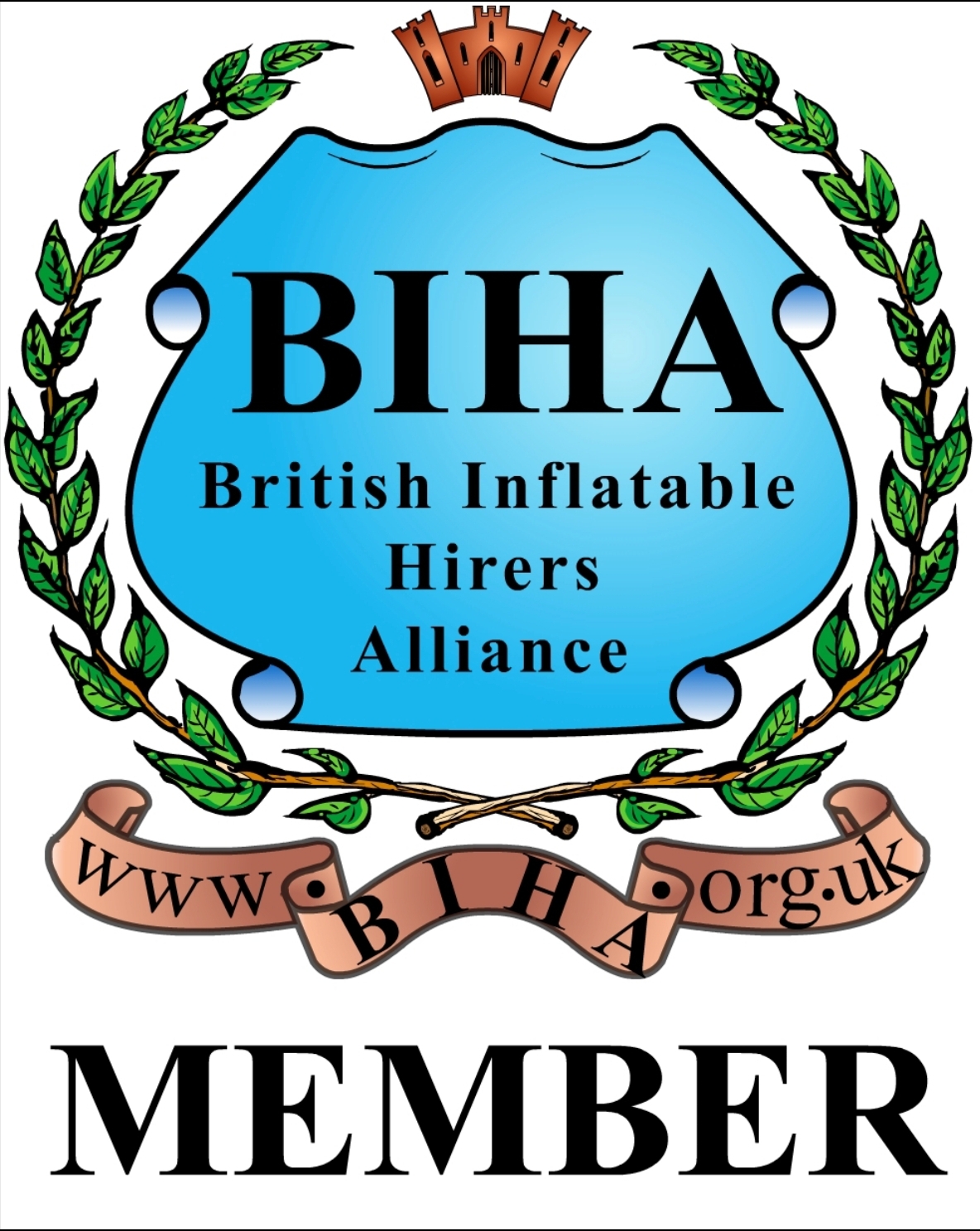 Whilst parties are up in the air …
Sean's got something to share! As many customers and friends know, whilst parties are locked down, he's been busy organising new products, including some fantastic new party inflatables.
Whilst we all know that Sean's keen for SOS customers get the best from his DJ services and party products for hire, it's not so widely known that Sean's also keen to do what it takes to make sure that every aspect of SOS Entertainment meets the best possible professional standards.
hello british inflatable hirers alliance (biha)
So as well as researching fun new products, Sean's also been researching the relevant industry bodies. And now, Sean's very pleased to share that SOS Entertainment is now a member of the British Inflatable Hirers Alliance (BIHA).
At this time of such uncertainty, Sean wants to reassure customers that, as his line in party inflatables for hire and his collection of bouncy castles increases, so is his professional knowledge of this side of the industry.  Joining the BIHA means that he's now part of a network which focuses on raising standards across all aspects of the industry. 
The SOS inflatable wedding marquee and wedding bouncy castle are still receiving plenty of booking enquiries, even throughout lockdown!
So, to make it easier for customers to look and book party inflatables from SOS without having to bounce around the whole website (yes, plenty more of those jokes still to come),  look out for a whole new section to be added to the homepage soon
coming soon - more party inflatables to hire