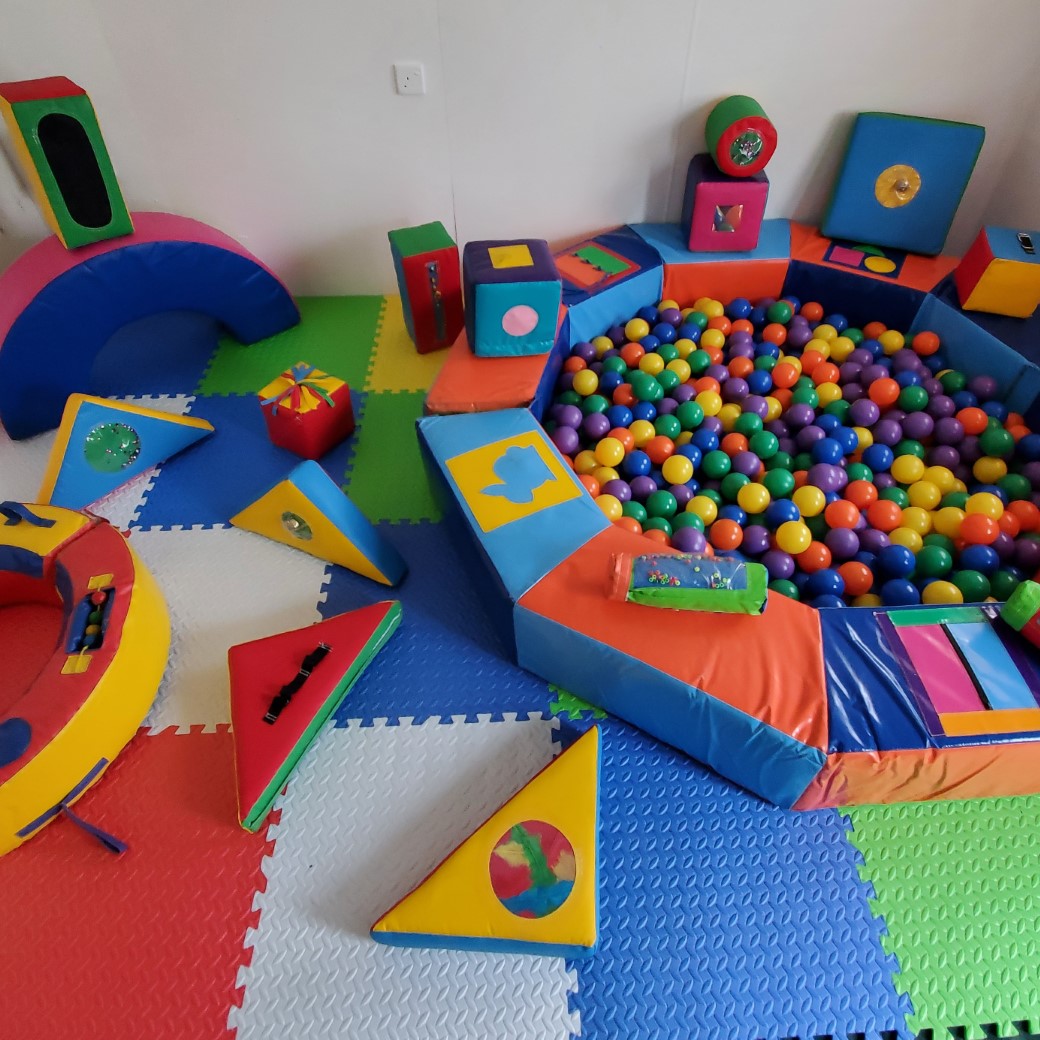 The Benefits of Sensory Soft Play with SOS
There's no doubt, sensory soft play is a lot of fun! But did you know, it's also one of the best ways for all young children to develop essential skills? How about coordination and motor skills? Then, there's learning to share and socialise with other children? And of course, there's learning, inspiration and imagination through play. 
And whilst sensory soft play is beneficial to all children, it can particularly benefit children of any age with Autistic Spectrum conditions or sensory needs. 
At SOS Entertainment, our carefully selected sensory hire items include toddler sensory play equipment. These are offered at the best prices possible, with the benefits of learning and development through play in mind.
Whatever your reason for hiring our sensory soft play, children will have a lot of fun whilst exercising their minds and bodies. The different colours, textures and shapes of our sensory soft play sets provide plenty of exploration activities.
Meanwhile, the inflatable sensory activity ball dome provides a cocoon-like haven with a host of sensory-friendly extras.  There's an optional light show and a Bluetooth soundbar to incorporate favourite tunes, relaxation playlists or sing-a-long opportunities from your phone.
So what are some of the benefits of sensory soft play hire?
#1. Having fun whilst learning through play
For the kids, it's all about the fun, of course. But whilst children have fun using sensory soft play equipment, they're also developing vital skills.
Because toddler sensory play helps develop the brain's neural pathways, it sets the foundation for more complex learning later.  So, sensory play is known to assist with the development and enhancement of:
Memory function
Development of language skills
Motor skills
Cognitive and problem-solving skills
Social skills
Another great advantage is that sensory play soothes and calms a child who is anxious or frustrated.  Distract them with the play, and before you know it, they'll be happy and joyful (of course, we cannot guarantee this, but many customers find this to be a real benefit)!
#2. Kick start socialisation

2020 was a hard year in many ways, and particularly for families with young children. Being stuck indoors with family has meant very little social interaction over recent months. As things slowly return to the 'new normal', now is the best time to kick-start your child's social development by having play dates.
There's no need to wait for a special occasion such as a birthday or event to hire sensory soft play equipment. Hiring soft play on any day is just a great way to make an occasion of being able to finally get back together. It's also great to treat the kids and do things differently for a change, with a focus on fun!
And of course, if it keeps the kids happy ..! There's probably no better way to socialise with other parents than through a fun-filled play date for the kids. As the kids play and enjoy time together, parents can finally kick back and relax.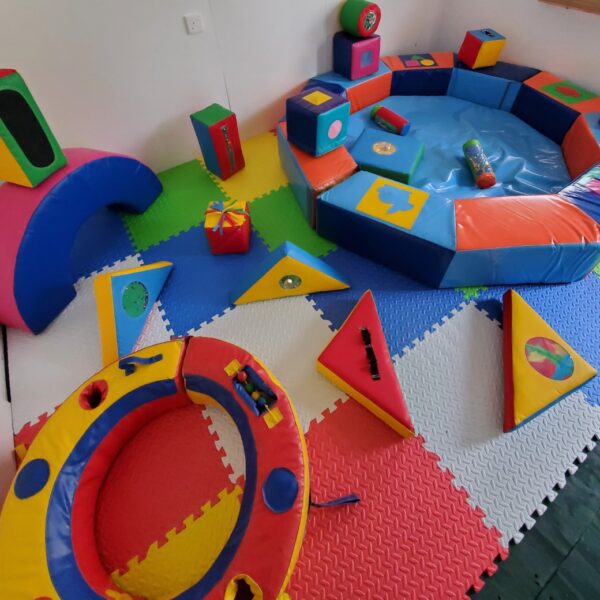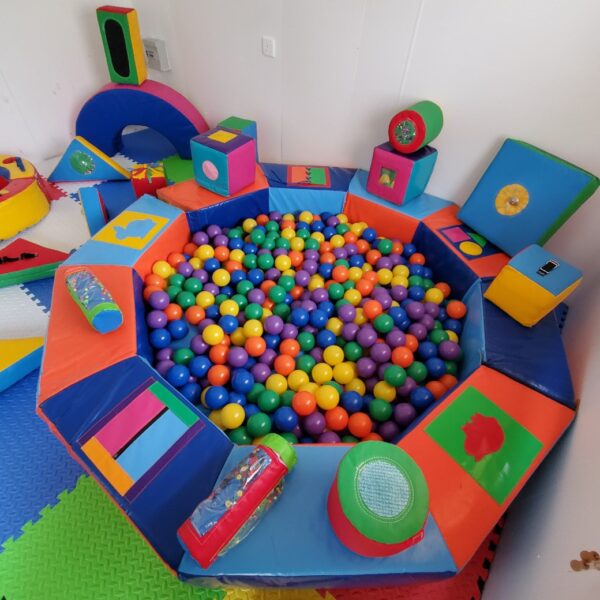 Because sensory soft play is carefully designed for safety, it provides a safe and fun environment for babies, toddlers and slightly older children to explore safely.
Our soft play equipment is delivered to you sanitised, ready for use. However, it's also easy to clean if you have mishaps during the hire. Items are then sanitised again after each hire.
As such, sensory soft play can be of special benefit to children or families continuing to shield. Every hygiene precaution is taken with your child's safety in mind, whilst presenting a fun opportunity for developmental play. It's also a way to reduce the monotony of shielding routines.
#4. Mixed abilities, mixed ways to play
Sensory play is essential for all kids to learn how their bodies work and how to process and interpret the world around them; including children with all types of abilities, disabilities and special educational needs, often referred to as SEN or SEND.
Parents of children with autism spectrum disorders, such as ADHD and ADD, those with Down's syndrome or other conditions may be restricted in the ways they are able to provide sensory soft play for their children.
But no child should miss out on the benefits of experiencing the thrill of sensory play. Having sensory soft play equipment that comes to you offers safe, convenient learning opportunities for all children:
Children who find it difficult to cope with others may especially benefit from the cocoon-like dark interior.
Children with multiple sensory needs may be enthralled by the rotating light sequences of the sensory ball pit dome whilst they play with the pearlescent coloured balls.
The shapes, colours and textures of the safe sensory soft play set can inspire toddlers and those with limited mobility to explore.
The multiple zone set up of the sensory soft play set also offers a great way for children to learn social skills and through watching others, by playing alongside other children.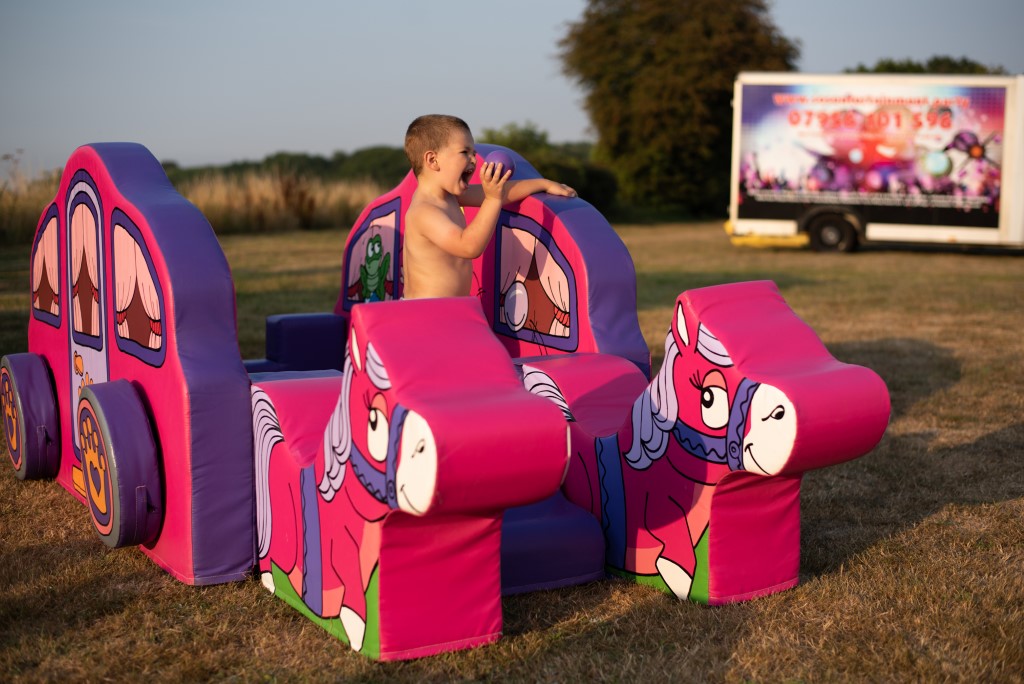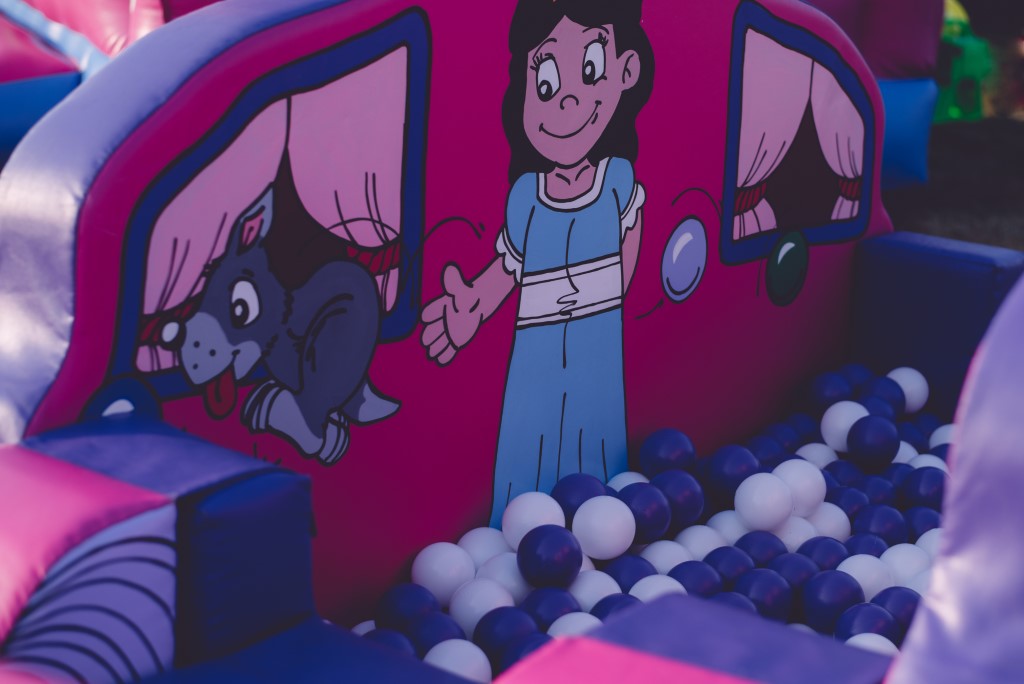 #5. Family gatherings, weddings, christenings, parties
Family gatherings and other significant family milestone events work best when thought has been given to the fun aspects for all of the guests – even the younger ones!
Hiring sensory soft play equipment, including the soft ball pit dome, ticks the box for keeping the younger party guests happy and entertained.
Giving the pre-school kids their own (supervised) play area creates sibling harmony and a memorable day for all.
Older kids can explore age-appropriate activities, such as Kick Darts or NERF gun parties, without their younger siblings tagging along!
Finally, although our sensory soft play items are already available in budget-friendly bundles, we're happy to create personalised packages, such as adding in
bouncy castles and other inflatable items
, so that all occasions, and all kids, have the fun they deserve after such a long lockdown.
WEDDING SOFT PLAY ALSO AVAILABLE
Ask us about adding our wedding soft play to any of our wedding packages