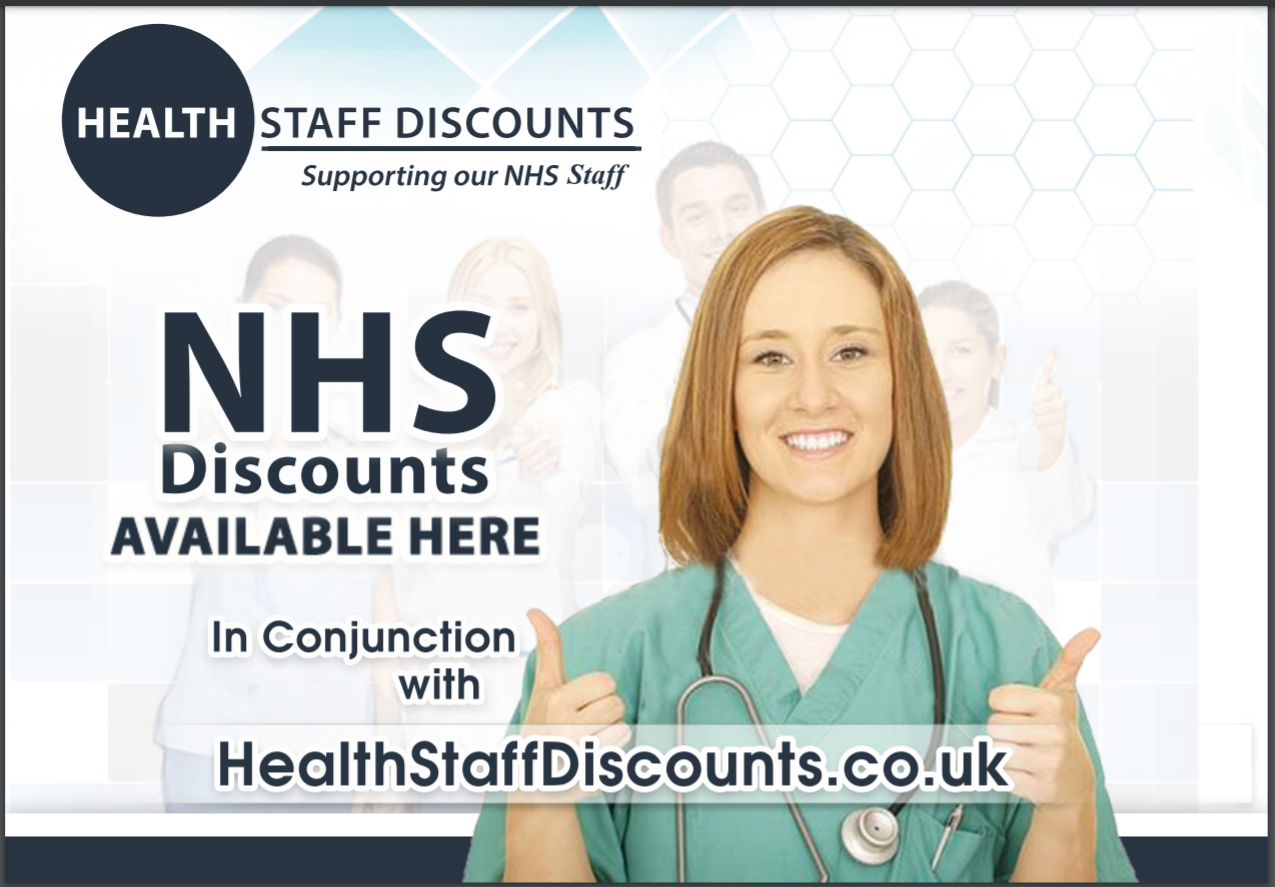 Thank You NHS Staff
Sean's got a little something to share! No, not another exciting party product on the website. This time it's a bit of news about Sean's way of saying "thank you NHS staff."
Ever since the pandemic began last year, Sean's tried to think of ways to say thank you to NHS staff for the extraordinary work they've been doing throughout.
He was already thinking about offering post-pandemic party discounts, but then had a brain-wave. The easiest way to get his special discounts out there could be to sign up to the NHS Health Staff Discounts network.
supporting the nhs with staff discounts
So that's what Sean's done. He now has a dedicated page on the discounts directory, where he offers NHS staff a 10% discount. This discount applies to everything, from his DJ services, to wedding packages, party products, hire services, soft play and inflatables.
The offer's up and running and can already be used for those services that can take place in lockdown. For instance, bouncy castle, soft play or igloo dome hire to make household celebrations feel a little more special. 
The discount offer is also valid when booking ahead, ideal if you want to secure a particular date and an NHS staff discount at the same time!
As regular readers of Sean's blog already know, Sean's already tried to help the NHS out with some of their day-to-day. He loaned his party van as a flu vaccine hub to give a GP practice the space they needed to prepare for flu season in a Covid-secure way.
But although this was well received and extremely helpful for the surgery and its nursing team, Sean still wants to do a little more for as many NHS staff as possible …
If you're NHS staff, all you need to do to access the discounts is to log on to the Health Staff Discount website as usual to check it all out. Then take a look on our website and party shops to pick your products. Then, all that's needed is for Sean to see a valid NHS ID for the person making the booking to bag the discount and make your party possible.