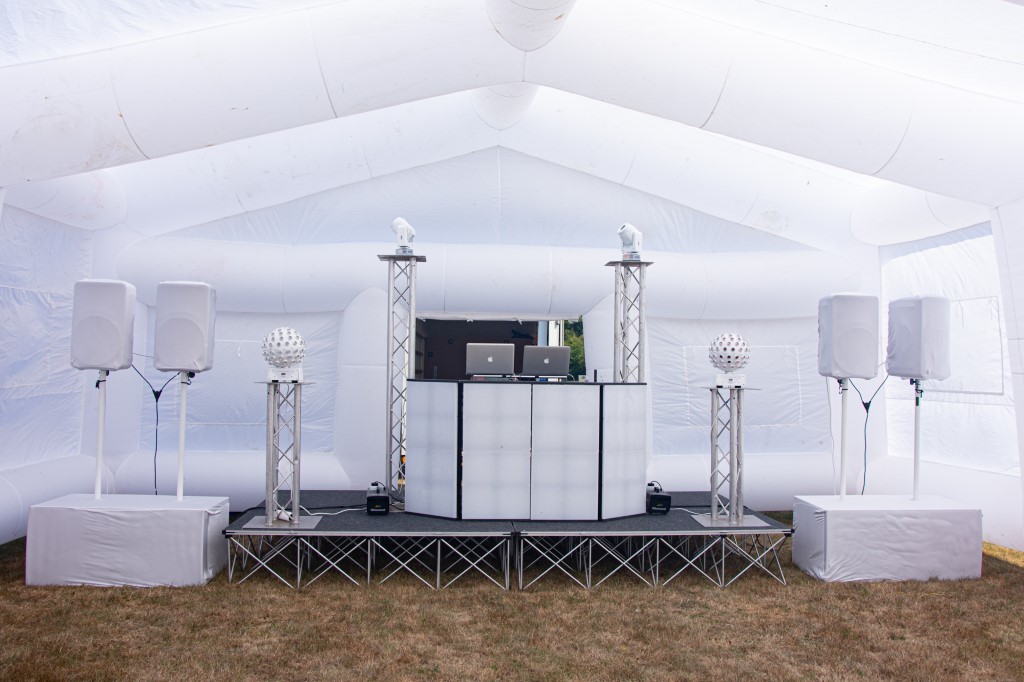 Planning Your Wedding Party Music – Even If You Can't Plan the Rest of the Wedding Yet!
Wedding planning has fallen more than a little bit flat over the pandemic. However, even if the major planning is paused, there are still aspects of your party you can get ahead with planning – like your wedding party music!
In normal circumstances, planning the party music is often one of those things that's left to the last minute! But with the way things currently are, it's something that it can actually be very pleasant to plan – it not only helps you to get ahead when things become less restricted and far busier, but it can also help make the wedding seem closer to reality!
So what does Sean recommend when planning your wedding party music?
#1. get everyone involveD
Even if you know you're going to want to have the final say on the music choices, now is a great time to get everyone involved. Especially at a time when people are feeling particularly isolated, this kind of reaching out can help more than playlist planning, it's also a way of sharing the love.
To start with, just message all your key players and potential guests (yes, even if the invitations haven't gone out yet because of that whole will-it-go-ahead? date malarkey). At this stage you can still invite friends and family to make suggestions and to share ideas about their favourite songs.  Make it clear that you value their opinion and ideas – even though you may not be able (cough, willing) to play everything that's suggested. However your playlist ends up, a great way to get it started is by asking for inspiration.
#2 dedicate a date night to your wedding party music - dancing optional!
Picking the perfect playlist doesn't have to be a chore – as a couple you can make a date night of it. Just sort out some drinks and nibbles and cosy up with your music collections and streaming software.
First pick your personal favourites, including those songs that are meaningful and memorable to you as a couple. Then turn your thoughts to the type of party you want to have, and pick some tracks to suit the mood of the night. 
Want everyone to dance the night away? Focus on floor-fillers.

Need some quieter moments, pop some background music and romantic songs onto the playlist.

Looking to get your guests of all ages mingling on the dancefloor? Don't forget those set dance favourites – here's looking at you Macarena! Ah yes, Sean can practically guarantee that if you don't include this, one of your guests will ask for it!

Hoping to get guests performing for your party? If your DJ offers Karaoke services too, then you might like to shortlist some perfect belters for a few sing-along sets across the party.



You're not going have several hours' worth of music done and dusted in a quick brainstorming session. However, you're likely to end up with collections that fit the shape of your celebration and those key parts of the day. 
From then on, whenever you hear a song you love, make a note and add it to a playlist on your phone and get your partner to do the same.  That way, once you've booked your wedding DJ,  you'll already have a great playlist in the making.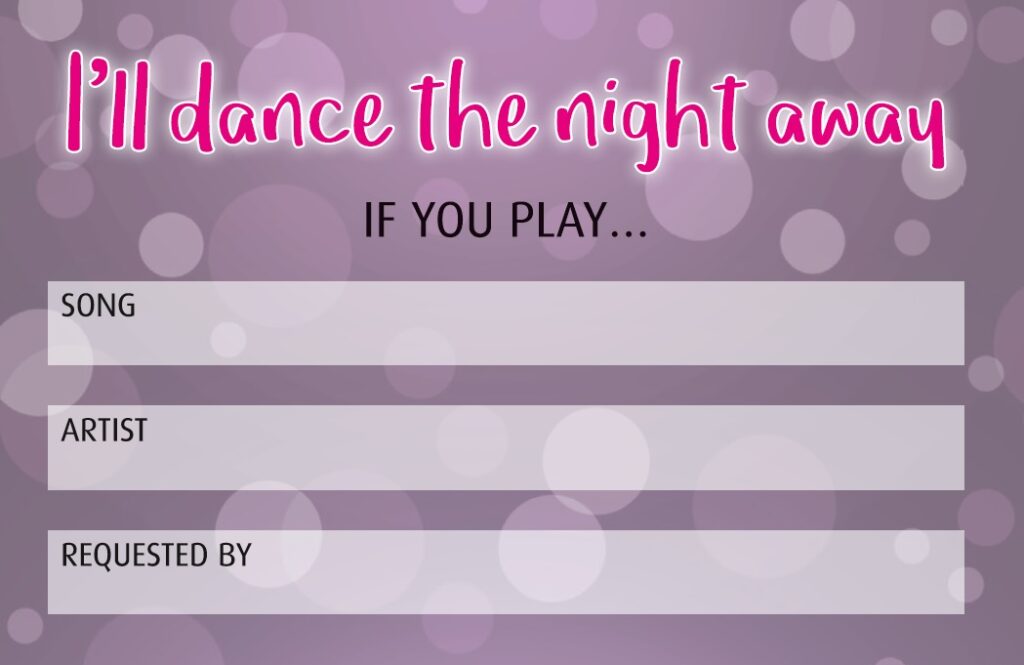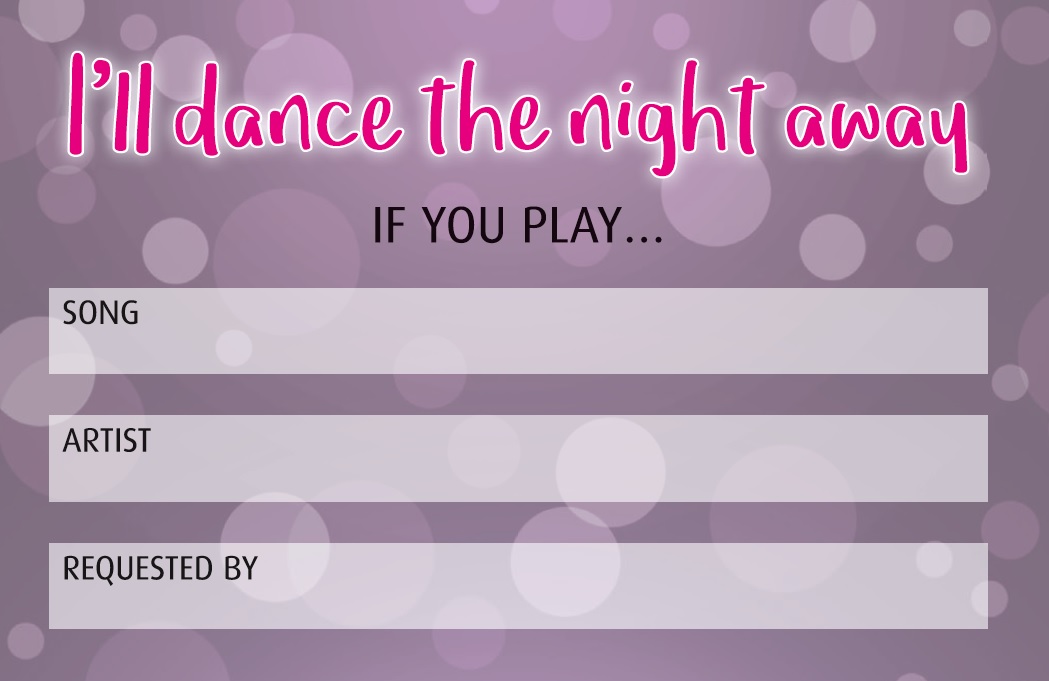 #3. bring on the dj - as part of the planning
Once your DJ is on board, make the most of any extras on offer to help with the planning.
For instance, Sean can supply special request cards as part of his wedding DJ hire (shown above). These can be enclosed with the invitations, and your guests can return these or contact Sean direct with playlist requests and special dedications. 
All of these ideas should help with a little of the planning and preparation and it doesn't matter quite how far ahead you're organising this. If you want to explore a little more about those different phases of the event, when it helps to have separate playlists, check out Sean's suggestions on a separate blog about party music for wedding celebrations.
want to talk music with our twia regional finalist dj?
Call Sean on 07956 101 596 or ...