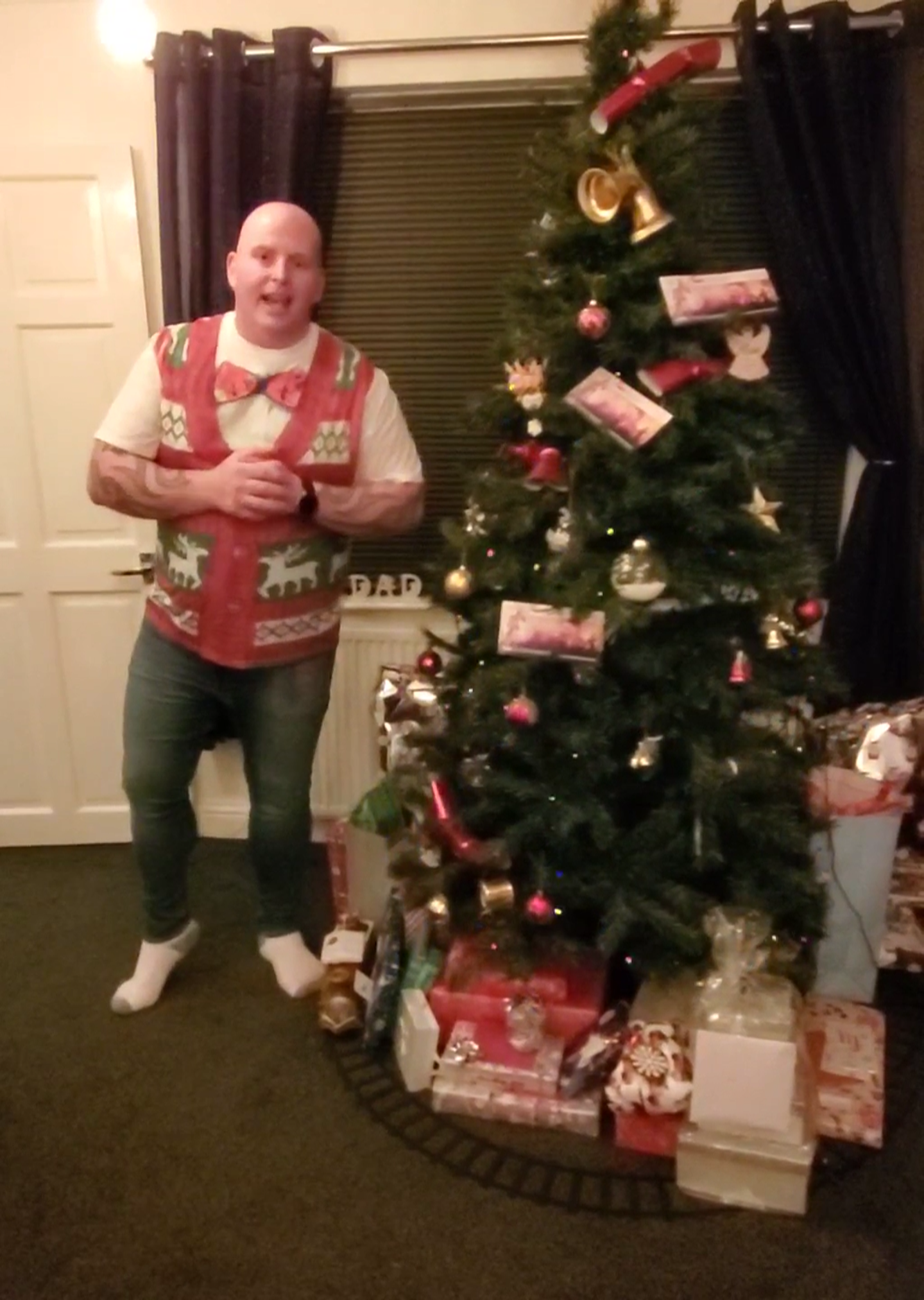 MERRY CHRISTMAS MESSAGE FROM SEAN
A very strange and worrying 2020 is finally coming to an end! So how has it been for SOS Entertainment? 
Well, after a wonderful festive period in 2019, with SOS Entertainment supplying Christmas party fun for businesses and families across the whole season, everything came to a halt in March 2020, when our own, and many other industries, had to close down due to Covid-19.
Overall, just a few wedding bookings were able to go ahead just before the pandemic took hold and before the initial government response became restrictions. And during the summer lull of the 'new normal' we were honoured to be a part of some very small weddings. But, in all, 2020 has meant that SOS Entertainment has had its quietest year ever.
Despite all this though, as well as being a star DJ, Sean's also Mr. Positive and he's able to look back on 2020 with some positive thinking.
So, whilst the business being closed down, Sean has been busy in the background, building it up to expand the equipment and services available to hire.
A YEAR LIKE NO OTHER MEANS HELPING one another
SEAN'S CHRISTMAS MESSAGE OF LOOKING FORWARD
Speaking of which, also Sean's got a bit of a discount planned for those on the booking list, when those post-pandemic, #EndOfCovid celebrations start, so keep an eye on the website and Sean's social media for more information.
Until then though, Sean and everyone who's involved in SOS Entertainment would like to share a Christmas message of love and hope, wishing all customers, visitors to the website, plus everyone who supports and shares Sean's social media, the best possible Christmas and all the very best for a Happy and Healthy New Year.
want to help someone plan a 2021 party?
Our £50, £100 and £250 party gift vouchers are now available!