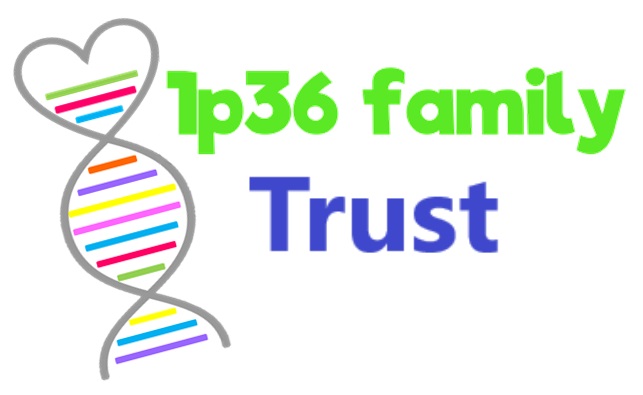 SOS Charity Digital Conferencing by Day, Disco By Night
Sean's friends and SOS Entertainment customers will remember his huge efforts to help others during the pandemic last year. But even now in 2021, the effects of 2020 are being felt by charities across the UK.
So, not content with last year's marathon (and then some) charity bike ride, and loaning out his party van as a mobile clinic, this summer Sean's stepping in to lend a hand to a cause close to his heart.
Last month, Sean was contacted by 1p36 Family Trust, enquiring about hiring soft play equipment for the charity's family conference event. After looking into what was needed and finding out the situation the charity's in, Sean came up with a package that won't cost the charity a penny, but instead will help them to raise awareness about their cause.
Because the 1p36 Family Trust charity is a cause that not many people know about. However, many families can be affected by it, as 1p36 Deletion Syndrome is a chromosome-based condition affecting children.

Sean's screen and stage haven't seen much action over the pandemic, so it was fun to mock up the photos to demonstrate how the 1p36 display and streaming screens will look on Sean's digital conferencing & disco equipment.
from family zoom calls to calls for zoom capability at the charity conference
All of the Trust's fundraising and awareness events in 2020 were shut down due to Covid, so their funds are low. Added to this, the Family Trust's first international conference, which aims to bring affected families together with each other and with medical experts, was postponed to 2021.
But travel restrictions are still in place and the majority of the medical experts are in the USA, where there are more incidences of the syndrome. This added to the problems for the charity, who now also need to source digital conferencing hardware as part of their planning. Having access to digital technology at the Dartford conference will allow medical experts in the USA to live stream direct to the families involved.
So Sean started thinking …
supporting awareness for families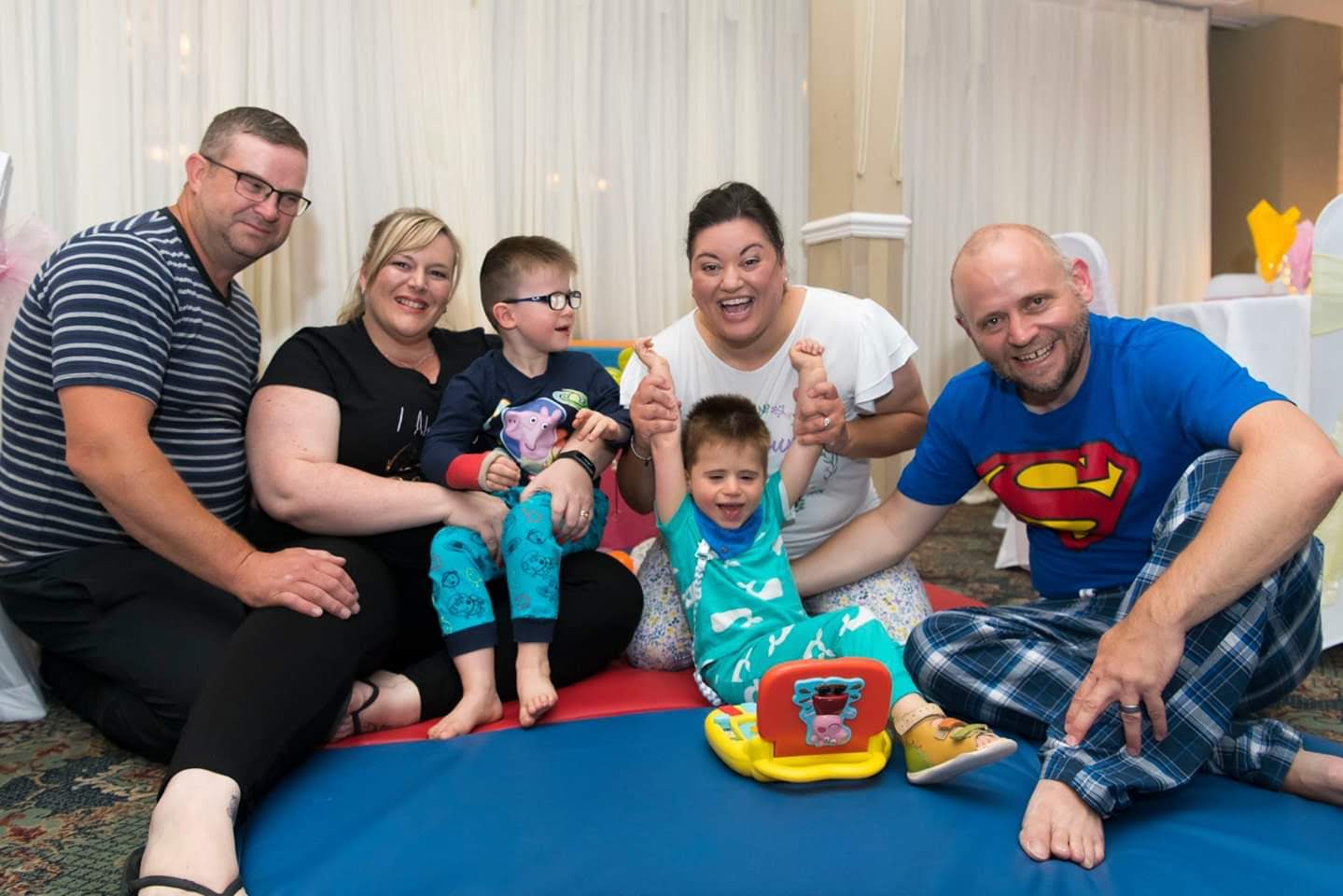 Sean's offer came as a welcome surprise (and relief) to Becki Rolleston, Chair of the 1p36 Family Trust. Becki, whose daughter was born with 1p36, is emphatic that although the NHS provides the best possible care and advice, giving families the opportunity to also hear from international experts is of huge benefit.
Because children are very much the focus of the day and going to be at the family-friendly conference, Sean's also providing free use of his sensory soft play items throughout the conference. This means Becki will be able to have a chill-out room for the kids because, although this is an amazing conference for parents, as "kids are kids and they'll get bored" she shared.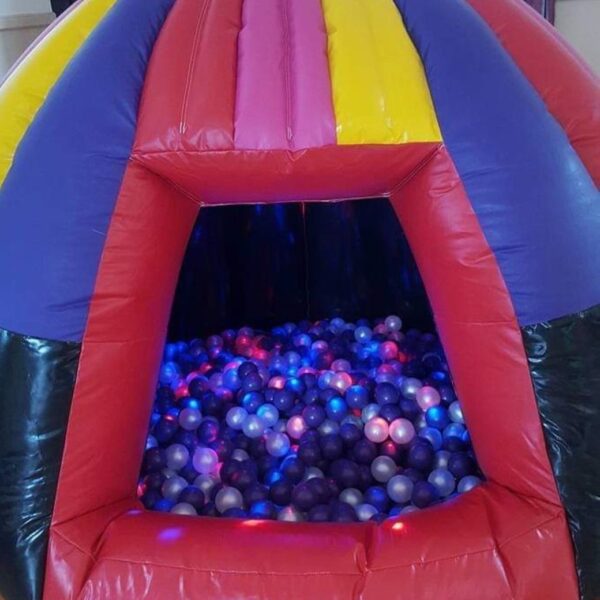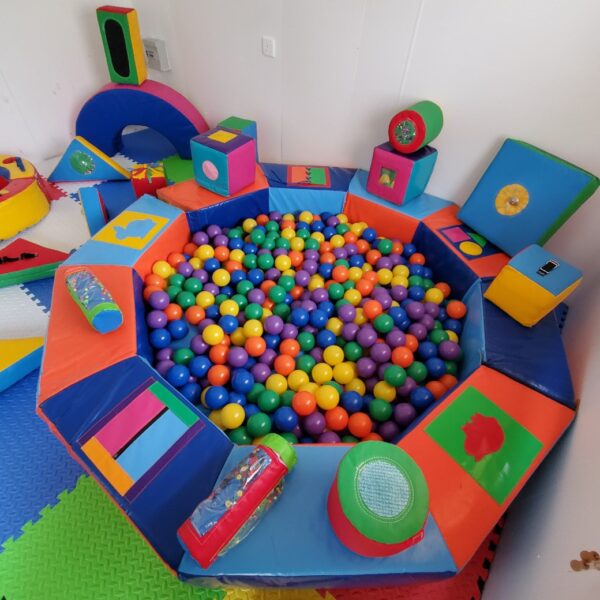 from digital conferencing by day to fun family disco by night
UK-restrictions permitting, the conference takes place at the Double Tree Hilton, Dartford Bridge from Friday 23rd July to Sunday 25th July 2021. The evening of Saturday 24th is social time for the families, so Sean had another idea … 
So, Sean will swap his screens from displaying information and live-streams from medical speakers to sharing messages of love and images from the conference. And the speakers will turn musical rather than medical, with family favourites the kids and their families can just relax and enjoy together as they socialise for the first time in a very long time. 
In her quest to lay on a professional conference, with some family fun thrown in, Becki has found everything she needs all in one place from SOS Entertainment. And, with the pandemic having a devastating effect on raising funds to pay for the conference, Sean's offer of support has been invaluable to the charity.
Join sean in supporting 1p36 Family Trust
If you would like to know more about the work of 1p36 Family Trust and the upcoming conference in Dartford, please:
Currently, the charity is asking for volunteers to help families with their luggage and access to the Dartford hotel venue for the conference on arrival day Friday 23rd July and departure day Sunday 25th July, so if you are able to help please contact Becki via the website or Facebook.