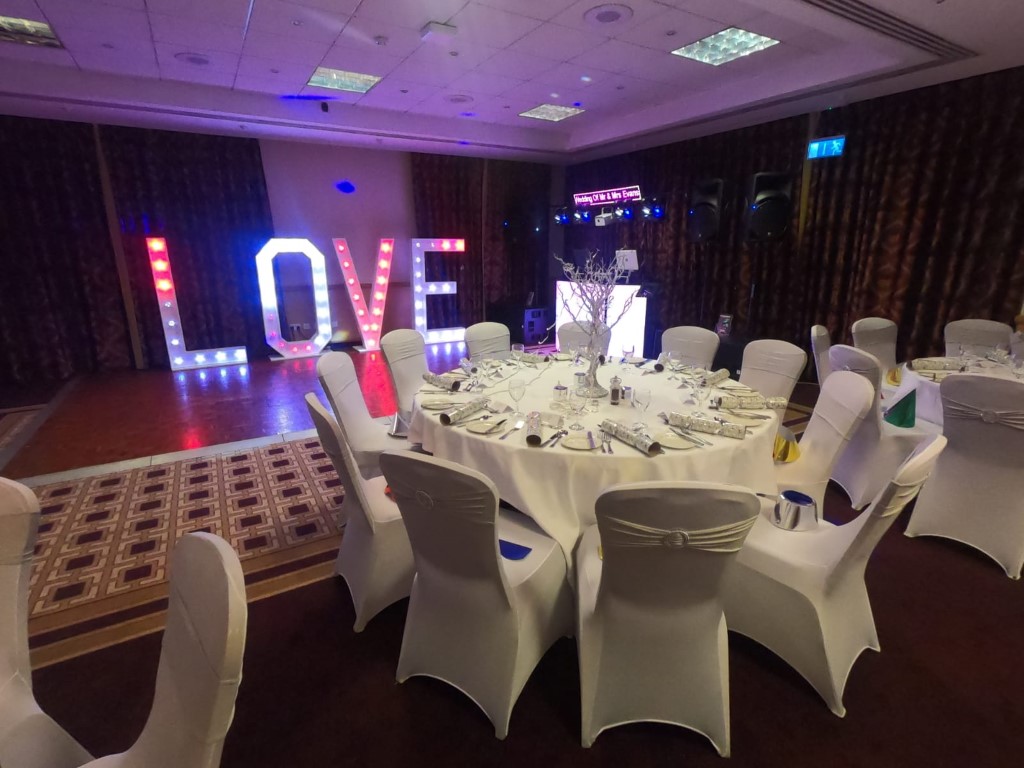 Questions to Ask Your Wedding Venue #1
Knowing the right questions to ask your wedding venue staff can be difficult at the best of times. And with the latest guidance reflecting social distancing requirements and risk-limitation, there are now even more!
So, to try and help, this post is the first in our #WeddingVenueQuestions series and we're starting off with Wedding Entertainment (of course)!
#1 WE'RE HIRING OUR OWN ENTERTAINMENT, ARE THERE ANY RESTRICTIONS?
When it comes to our many wedding entertainment services, one of the first things to check for is restrictions on space.
From our entertainment items such as our LED dance floor and Mr and Mrs LED letters, to our food and drink accessories like our prosecco wall, donut wall and sweet cart, a certain amount of space is needed.
You also might want to add in extras such as our photo booth dome or magic mirror. Even without Covid-19, it's not a good idea to cram these in because your guests will need space to be able to use these.
And now? In the 'new normal' any distancing measures in place will impact on the space, movement and what you can do and use. So, it's important to ask what the venue stipulates and how much space will be available.
If the venue is also providing the main catering for the wedding, it's also worth asking about restrictions on additional items. This is because the venue may regard additional food and beverage items such as a sweet cart or prosecco wall as 'outside catering' so if you want to use these, ask before you book.
#2 can our DJ bring his own equipment?
Now Sean's been a DJ at many gigs where certain questions clearly hadn't been asked! So many in fact, that he knows exactly what the follow up questions are for anything relating to the DJ-ing for the celebration.
#3. We'll need tables for fun items like our selfie post box. will tables & extra space be available?
As well as checking on space for those large, floor-standing items, do also ask about space and tables for table-top items like the selfie post box and Ferrero Rocher stand.
Asking this question naturally leads to discussion about how and where to set up any extra tables. This is ideal for organising the event, particularly in the context of available space available and ongoing numbers or distancing requirements.
Now we know you'll have more questions than this, so look out for the next blog post in our #WeddingVenueQuestions series!
got questions for us too?
Call Sean on 07956 101 596 or ...