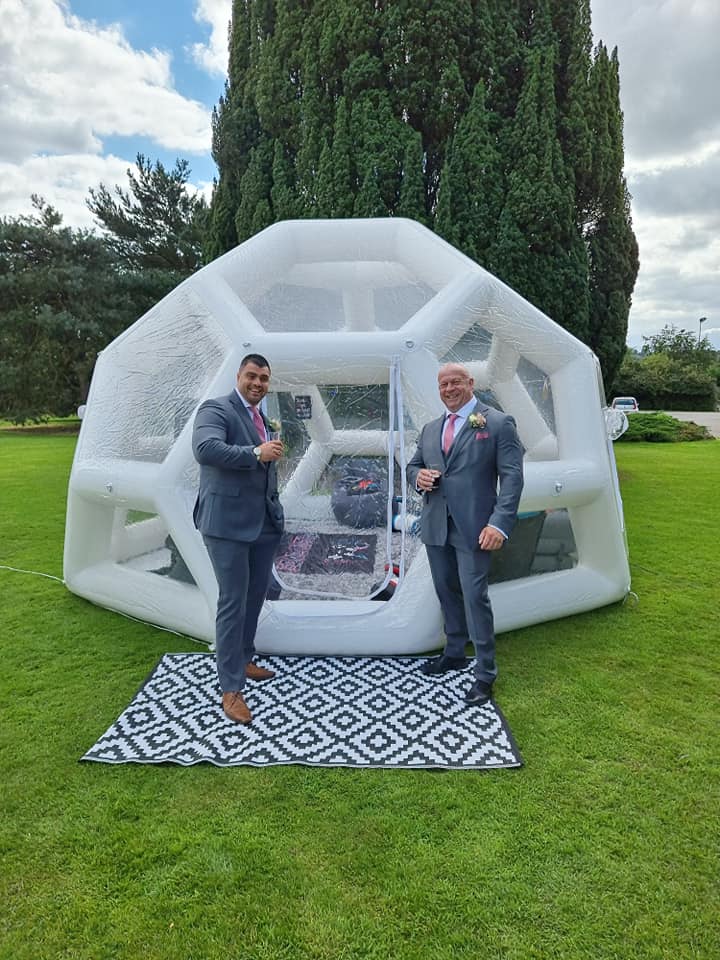 #10 REASONS TO LOVE OUTDOOR WEDDINGS
Last year, holding a wedding outside was generally for a very specific reason. But as we all move forwards, taking the wedding outside has grown in popularity because it's a fabulous way to share your day.  So, whether you're having a big do or an intimate celebration, having your wedding outside can be a perfect option for a memorable day.
WEDDINGS OUTSIDE ARE NOW OFFICIALLY AN OPTION
Earlier this year Sean, and many couples, welcomed the news that outdoor weddings can now be a permanent option for wedding ceremonies and parties (BBC, March 22).
And just like an indoor wedding, it makes no difference if you have a big outside wedding in the garden or a scaled-down day shared with close family and friends: in all cases, you want the day to be memorable.

And you know our Sean … it's what he wants too. Which is why he's constantly looking for new ways to enhance your special day whether you're indoors or out.
WHAT'S TO LOVE ABOUT OUTDOOR WEDDINGS?
Every couple is special and every wedding is different, but one of the things we love about outdoor weddings is they bring extra individuality to the day. Whether from the sense of space, the fresh air, tree blossom, wild flowers, falling autumn leaves or the glisten of snow on the ground, the backdrop changes depending on the time of year.

Sean loves the smell of the damp grass and birdsong as he's setting up the inflatable marquee early in the morning! Seriously, we can't think of a more romantic way to share your nuptials with family and friends, but there are other reasons too …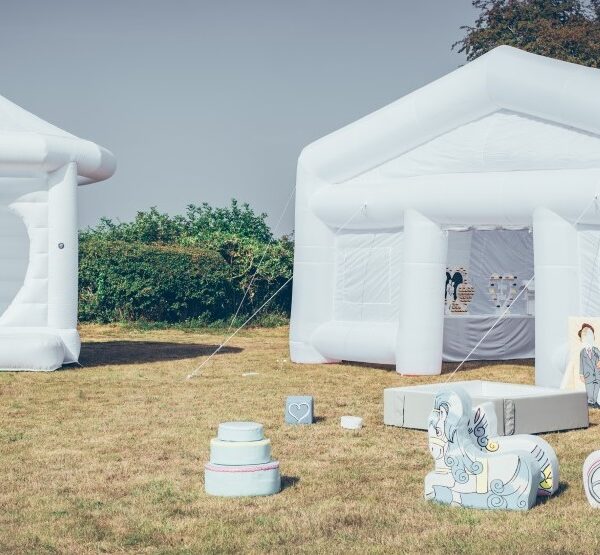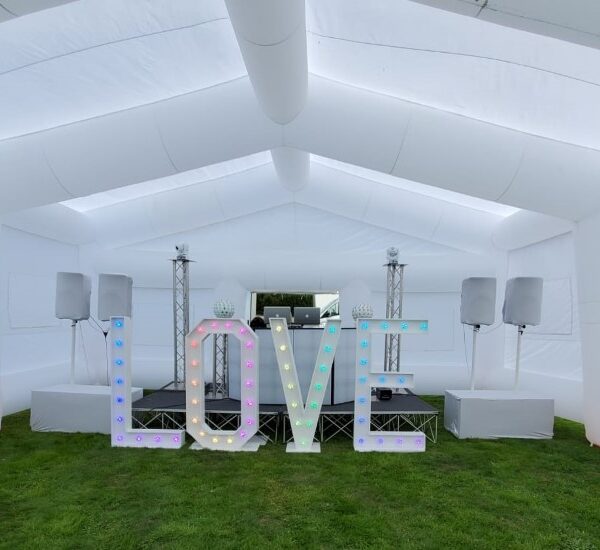 1. Somehow indoor marriages and wedding receptions are so last decade! 'New normal' has had many meanings recently but really so many people love the idea of an outdoor ceremony and outdoor wedding reception that these really are becoming a 'new normal' for weddings.
2. There is something incredibly romantic, very organic and timeless about an outside wedding. Particularly if your wedding is a civil or non-secular ceremony, it can be great to have nature as the backdrop.
3. Wherever you choose to have your wedding, somehow everything feels so much more personal by being outdoors. In fact, it could be much easier to pick and choose exactly what you want and where you want it. You can personalise the outdoor space further by selecting the best backdrop for the time of day, with lighting after dark and by incorporating the games and activities that you know your guests will love.
4. The natural lighting is usually perfect for photos and videos during daylight hours. The changing light throughout the day gives subtle changes that enhance your photos and video.
5. When you opt to have the whole day at the same location, you take the worry out of those transitions between venues. There's no hassle over car movements and getting people about within set timeframes. It's a perfect way to take some of the stress out of the day, leaving everyone free to enjoy themselves.
And entertainment becomes easy …
6. You have plenty of inclusive options when you hire Sean's outdoor wedding package, starting with the inflatable marquee. Sean is happy to go through everything with you, including planning your outdoor space to make the most of access and entertainment options. And your music options can include the stage set inside the marquee or Sean's exclusive glitterball roadshow disco – perfect for outdoor wedding receptions.
7. When organising an outdoor wedding, it is easy to supply great entertainment options for the children. The extra space lends itself well to our wedding bouncy castles, wedding themed crazy golf and wedding soft play. Or, if you prefer, you can choose the usual kid-friendly colourful options for a bit of Pzazz or to complement an alternative theme (popular with our Disney wedding enthusiasts)!
8. There is so much scope to accommodate everyone. It's easy to hire one of Sean's igloos to create a chill out zone, baby creche area or kids gaming zone (ahem, or certain grooms we know)!
9. When you want a mid-week wedding, outdoor locations retain the special occasion feeling much better than town centre or indoor locations. As an extra bonus, the dates you want are more likely to be available and possibly less expensive too!
10. When you have the option of a large garden, an outdoor garden wedding is a perfect option. Hiring our inflatable marquee and outdoor wedding package makes everything easy. Add a few options to create a magical backdrop for your outside wedding.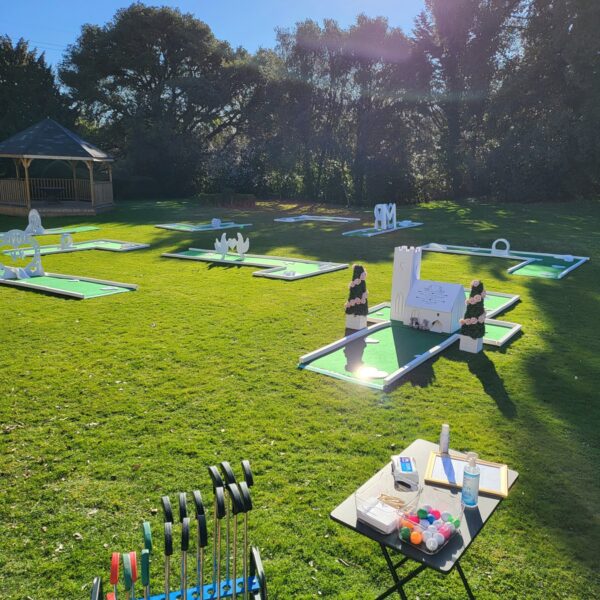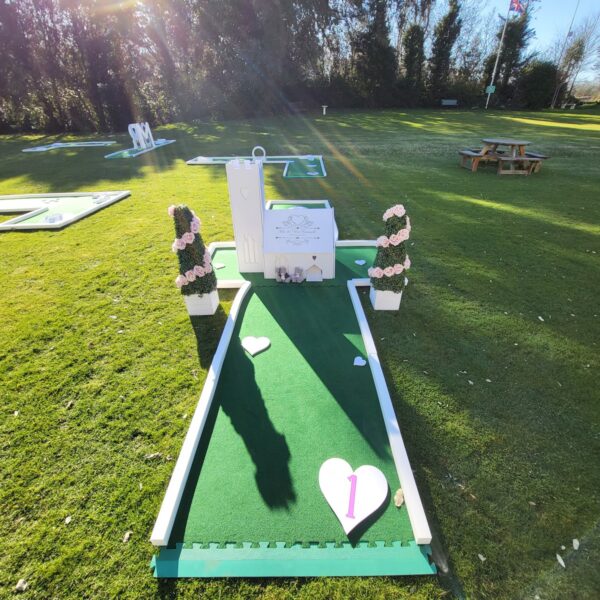 SOS IS ALL READY TO PARTY OUTSIDE WITH YOU
We think outdoor weddings are fantastic and are definitely here to stay. So Sean is on a mission to give you the perfect, personalised outdoor wedding reception you desire and your guests will love.
And of course you know our Sean … any excuse to go shopping and find new ways to enhance your special day and he'll find it, so if you can't see what you're looking for, please get in touch.
DON'T FORGET SEAN'S GLOW-IN-THE-DARK EXTRAS!
Talk to Sean for a special deal on adding any of his outdoor LED light up furniture items to his outdoor wedding package, at a discounted hire price ...