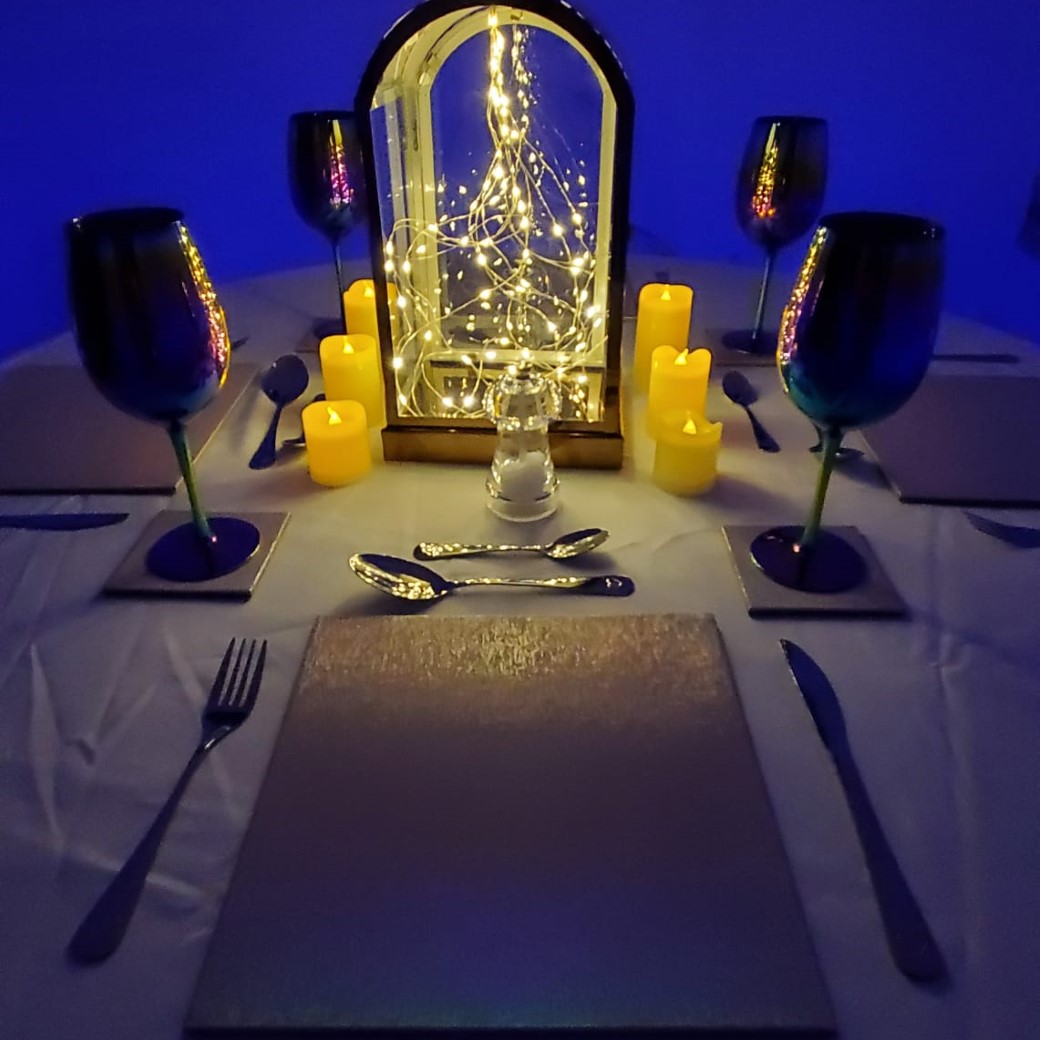 Romance With Our Garden Igloo Dome
Guess which of our hire options is proving very popular in the romance department? Yes, as the title of the blog suggests, our garden igloo dome seems to be accompanying couples throughout their romantic journey – from date nights and proposals, to wedding planning, wedding video screenings and special anniversaries!

Our garden igloo dome hire is available with variations on set up and accessories, and all of these fit in well with any lovers' journey …
wherever you are romantically, make a meal of it ...
Set up as a dining zone, with its special LED light-up table, our igloo dome can be ideal for …
A unique date night – whether it's a chef-at-home, favourite take-out or home cooked meal, organising it in our dining dome makes things much more special – and romantic.
A surprise dinner and proposal – plenty of options for making the moment memorable for the person you want to spend the rest of your life with (see below).
A posh picnic space for sampling food ideas for the wedding.
Organising a special family meal to make an announcement to family.
Having a wedding planning meal for two with your partner, or for members of the bridal or groom's party.
Bridesmaids meal or low-key hen night.
Best man or Groom's party meal.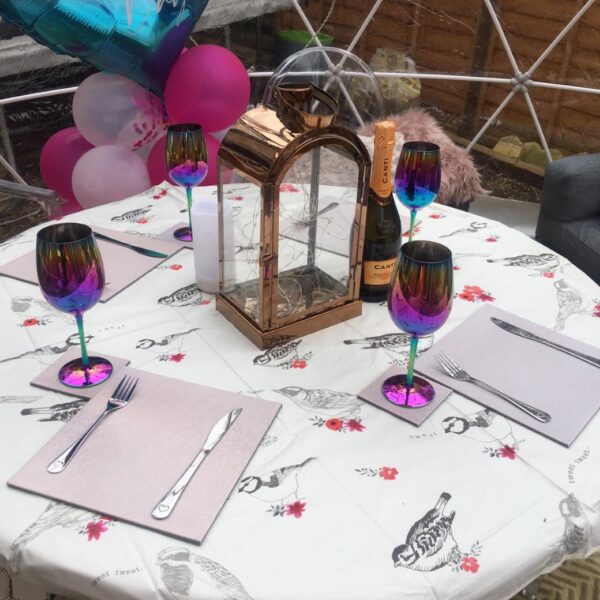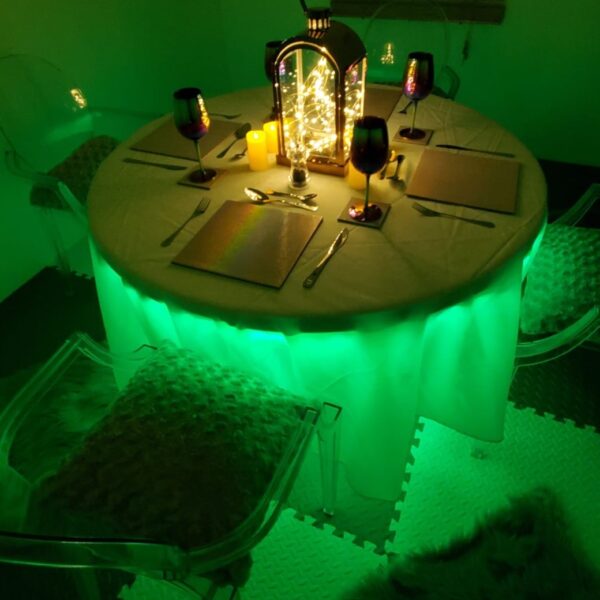 About that proposal … our garden igloo dome is incredibly easy to transform into a romantic space for a proposal; this could be in your own garden, a family garden, at a stately home or on a beach – with the necessary permissions and security, of course.

Whichever of our set ups you choose, it's easy to add your own music to the mood (hello, romantic playlist) and to create the perfect place for a romantic proposal.  Just don't forget the champagne on ice!
As well as the dining dome set up, we have a Cosy Dome option which includes lots of soft touches, including mood lighting and comfortable cushions. This set up can also be the perfect space for:
An date night for two.
A proposal space, with plenty of space for your own extras.
A wedding planning meeting – do things differently by making the planning memorable too.
A hens' planning space – get out those wedding magazines and planning pages in a friendly, informal space with your friends. It's also a great space for trying out make-up or creating favours together.
Groom's party planning space – get the groom's team in and cosy for a planning time of their own too!
Inviting family round for a cosy night and an announcement of the engagement, wedding date or maybe baby news along the way
With everything you need, including a projector of 50″ plasma screen option and sound system for all your screening ideas …
A film-fest date night.
First screening of the wedding video.
Screen honeymoon video and photos to friends and family.
Anniversary nights for looking back at the old videos and pics (this is a great idea for an anniversary surprise for your other half or a special couple who have a big anniversary to celebrate).
a little bit of inside, outside
The igloo dome is especially useful if you don't have much indoor space but do have a garden.

The inside-outside theme can be extended by enhancing the inside of the dome with palms and other attractive plants. You could even add a flower arch at the entrance for an added romantic gesture. And after dark? Light up the path to the igloo dome with lights.
insiration, imagination and a whole lot of love
Whatever set up option you choose, the igloo dome is very photogenic too, for when it comes to capturing the magic moments.
Used by day, its 360 degree aspect allows natural light to flood in, ideal for good photography. It also means you can make the most of the garden as the backdrop too.
After dark, adding mood lighting to enhance the set up is ideal (sorry, no candles though) and to add a soft backdrop to romantic shots.
Our igloo dome hire costs include 24 hours hire, so you have plenty of day to night theme and mood options! All that's left is to let your imagination run wild. But if you're short on ideas, get in touch and we're happy to help!
It may also help to know that this hire is available all year round, so if your idea of a perfect proposal is to create a snow globe setting, then that could be possible too! 
You might also like to check out our other igloo-inspiration blogs …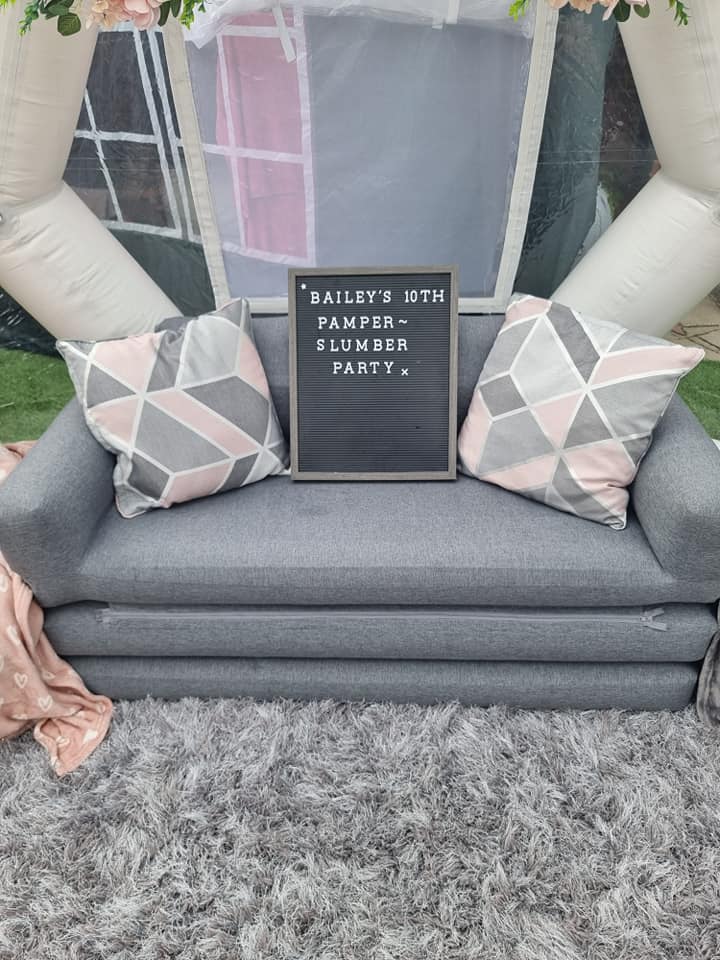 Looking for slumber party ideas that won't bore everyone to sleep? Our garden igloo dome hire options are spacious, stylish ways to host a sleepover…
Read More »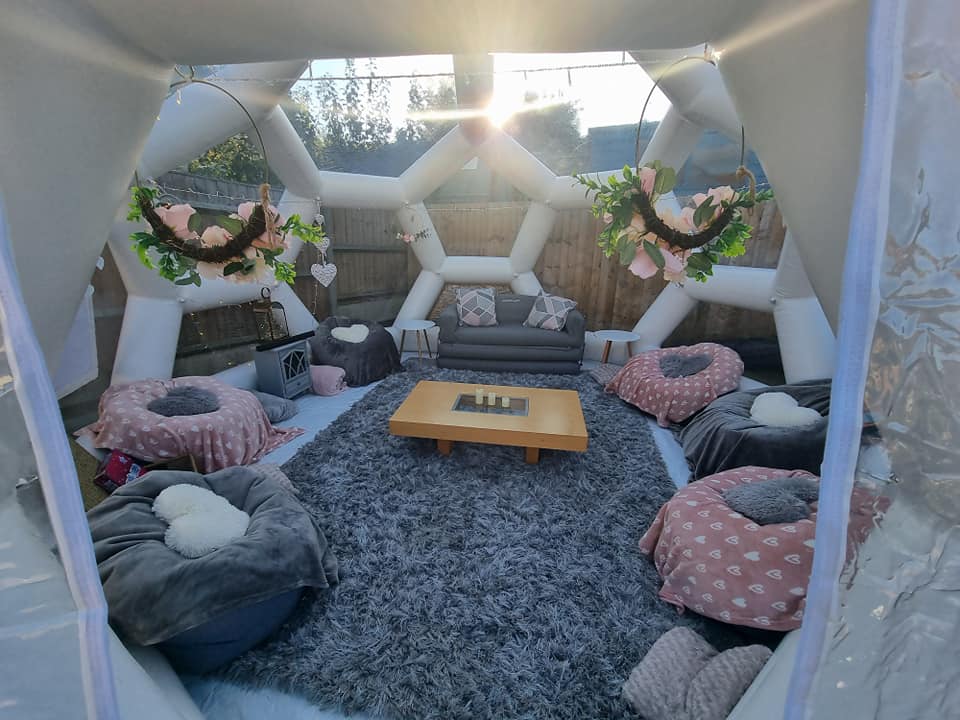 Thinking about popping that all-important question and want to go large (but not necessarily public) with it? Happily, our 5m garden igloo dome is the…
Read More »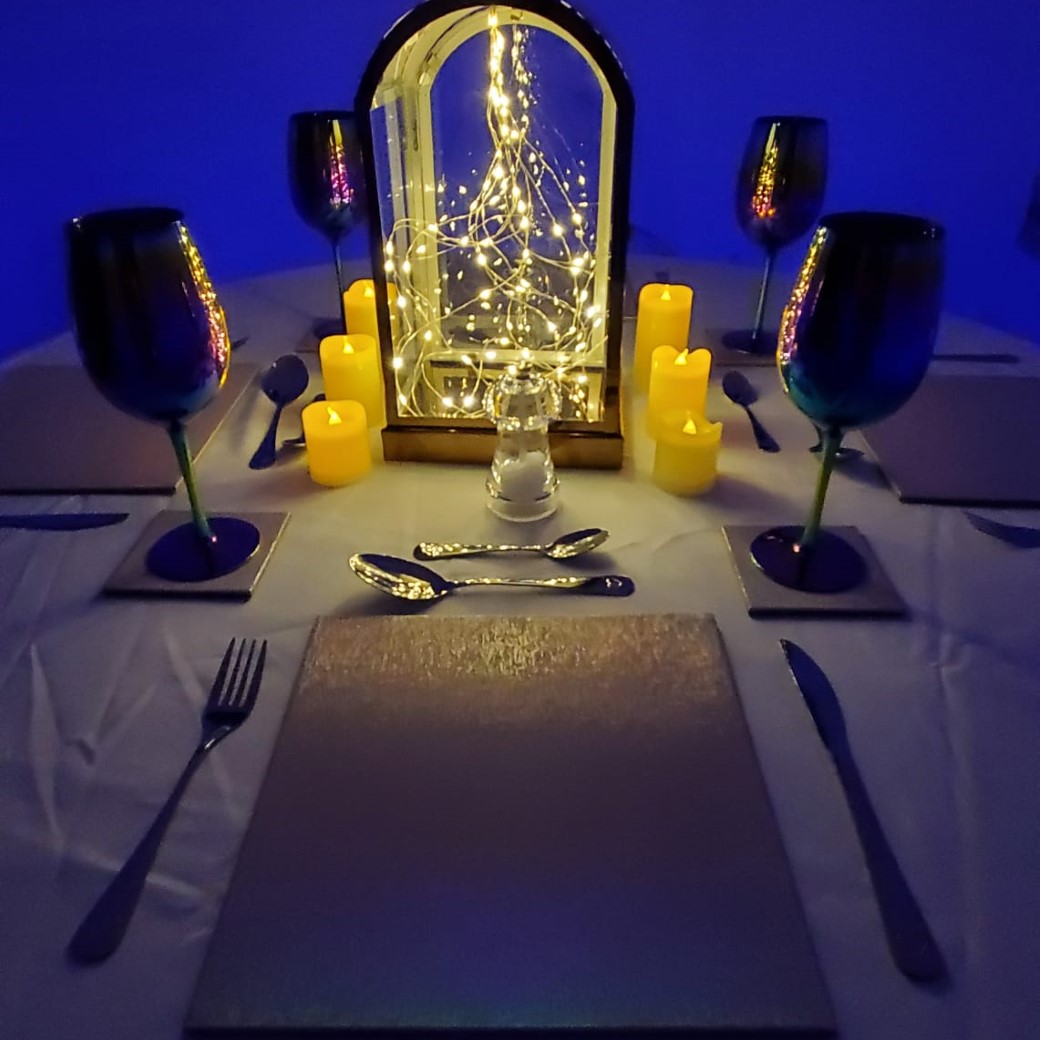 Guess which of our hire options is proving very popular in the romance department? Yes, as the title of the blog suggests, our garden igloo…
Read More »
KARAOKE PARTY HIRE OPTION TOO
We can also set up for a personal karaoke at home too!