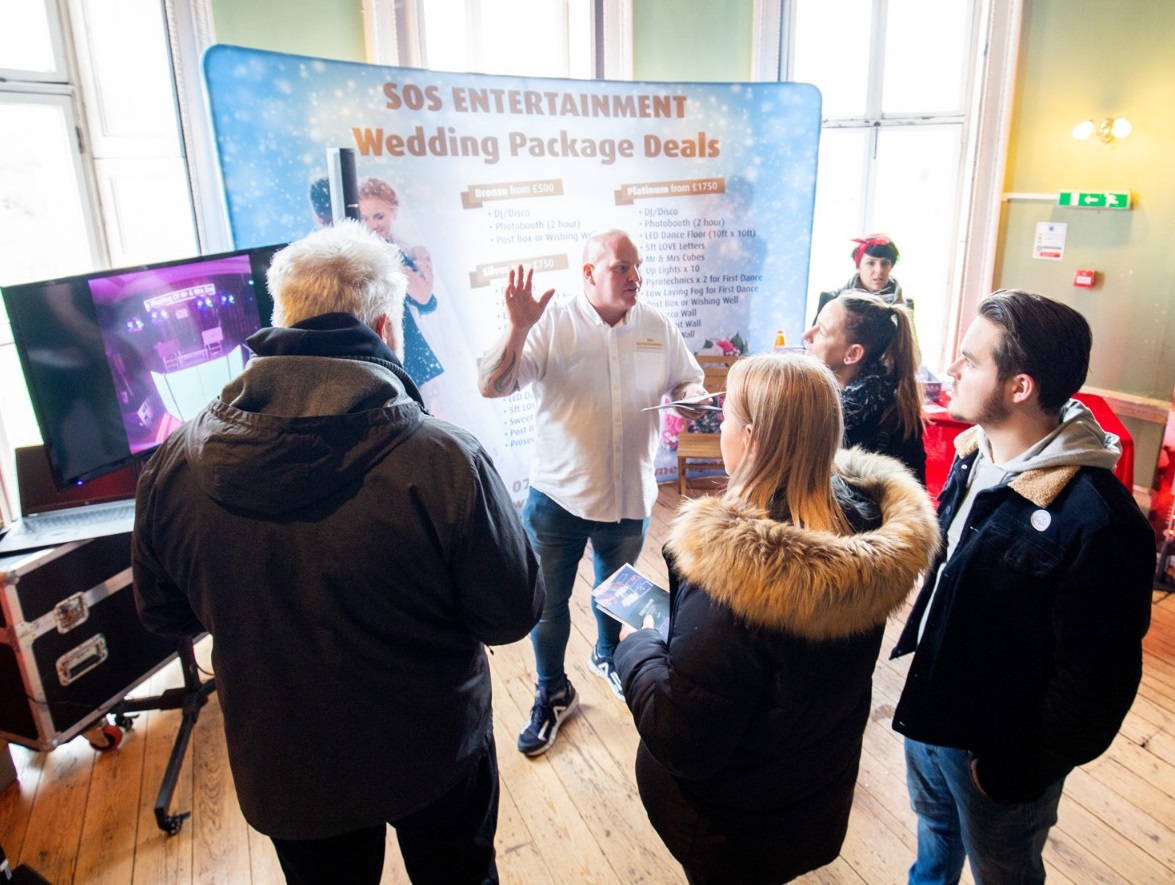 Questions to Ask at Wedding Fairs 2021
Wedding fairs are happening at last and are a great way to meet your potential venues and wedding suppliers. Fairs also offer a chance to ask questions and discuss ways to get the most value out of that all-important wedding budget. But, as we come out of the pandemic and thoughts of restrictions still linger, wedding fairs 2021 can also mean asking a whole new set of questions.
So for this blog post, in the run up to the autumn season of wedding fairs 2021, Sean's got plenty of suggestions for questions to ask entertainment providers …
#1 DO YOU HAVE DISTANCING MEASURES, FOR GUESTS WHO WANT TO ENJOY THE PARTY BUT DON'T WANT TO COME CLOSE FOR REQUESTS?
With digital technology and the fact that most people bring along their mobiles to wedding parties, it's entirely possible for DJs to take guest requests without even talking to the guests any more.
After 2020, many DJs have gone digital and offer useful ways to ask for requests. For example, Sean uses:
Apps such as Request Box – easily downloadable by anyone onto their phone. Sean displays his Box Number or Host Username and requests can be sent directly to the party playlist directly by the app.
A dedicated iPad which he provides as part of his DJ set up. This also allows guests to submit requests, in case they don't have a phone.
A card system for couples, so they can include request cards with their invitations. These are returned in advance to help the DJ plan a playlist of much-loved songs. He can then run a digital display showing who requested the song and a message for the couple, if desired!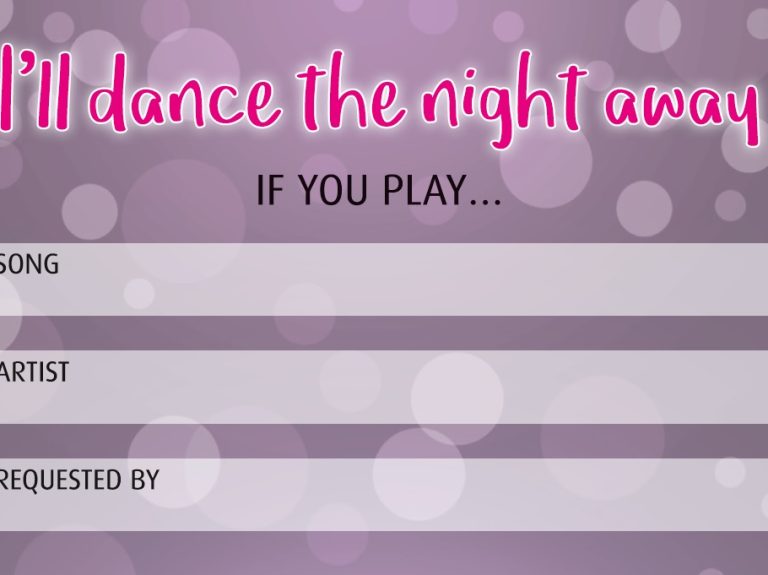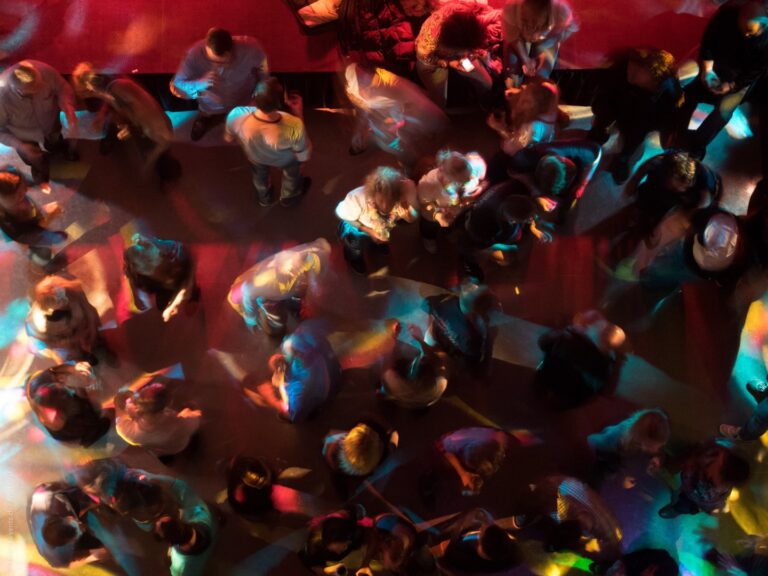 #2. THE WEDDING PARTY IS GOING TO BE OUTDOORS ... IS THIS GOING TO RESTRICT ANY PARTS OF WEDDING PACKAGES ON OFFER?
With this question, you're actually trying to find out two things:
Whether the wedding entertainment supplier is set up for outdoor parties.
And how flexible they are about the wedding hire packages they're offering.
Some items, such as an LED dance floor, cannot be used outdoors directly on the ground, for instance in a marquee. So, it's worth asking the supplier at the wedding fair to run through what's supplied in a package and see if the supplier is flexible about substitutions.
Sean is well known for working with couples to offer flexible packages and bespoke bundles, and this is what you should be looking for. In fact, Sean has a particular point to make about this …
#3. and WHEN IT COMES TO QUESTIONS ... IS IT JUST YOU AS THE COUPLE ASKING THEM?
It's absolutely right that a vendor should give you the chance to ask your questions. But it's not enough for a vendor to answer them and shove a leaflet in your hand. A diligent, professional wedding entertainment vendor will be listening and then also be asking questions. 
Obviously with the bustle of a busy wedding fair, it won't be possible to have an in-depth consultation, but if the vendor is asking some of those searching questions (or even the basic ones which really count) then it's already a good sign that you're speaking to someone who has their sights set on delivering your dream day and not merely seeing you as 'just another customer'.
** Please note, sound may not play on this video due to copyright of the song that was playing at the time **
Our inflatable marquee set up at an outdoor wedding venue. To be used as the party zone for the wedding reception, this bespoke wedding package included the inflatable marquee, DJ stage, set up and DJ services, LOVE lights and uplighter lights (to create an atmosphere after dark).
#4. DOES THE VENDOR KNOW YOUR VENUE, AND ARE THEY WILLING TO LIASE WITH THEM?
If your wedding's going to be at a venue, definitely ask the DJ or entertainment provider about working direct with the venue. This can be for all kinds of things such as access for setting up and taking down. It can also cover essentials such as power.
After all, you're going to have enough to do without acting as the middle-pin between the venue and the entertainment, so a party-hire supplier who can do this for you will be ideal.
And if you don't have a venue booked yet, but have visits planned? A good wedding entertainment hire service will be able to give you a list of questions to ask, so that you can check if the venue is suitable for all the entertainment aspects you'd like.
A professional party vendor like Sean will also have this kind of information online to help too! 
#5. GOT A PROBLEM WHEN IT COMES TO YOUR PARTY? TALK TO VENDORS ABOUT SOLUTIONS ...
You want your wedding done your way, and sometimes this can present problems for you. Maybe you've been planning through the pandemic and want those plans brought to life? Perhaps you just got engaged and want entertainment inspiration? 
Possibly there's a very specific problem to do with guests, venues or timings that you just can't find a solution for. Or maybe you're worrying about how to entertain children at your wedding and didn't know that wedding soft play or a wedding bouncy castle was even a thing?
So, check out potential vendors you like by throwing this problem out to them. A professional vendor may not have the solution but you'll be looking for them to be listening, taking the problem on board and coming up with a solution-focused approach to it. You may not get the solution you thought, or even at the time of the chat, but quality DJs like Sean love a challenge! Speak to a wedding entertainment professional like Sean and they'll be inspired to find a solution for you and will come back to you about it.
And if the problem is managing everything, talk to a vendor that offers multiple aspects of wedding party hire. For example, the SOS one-stop shop is a wonderful way to reduce hassle. It can also boost your wedding budget too!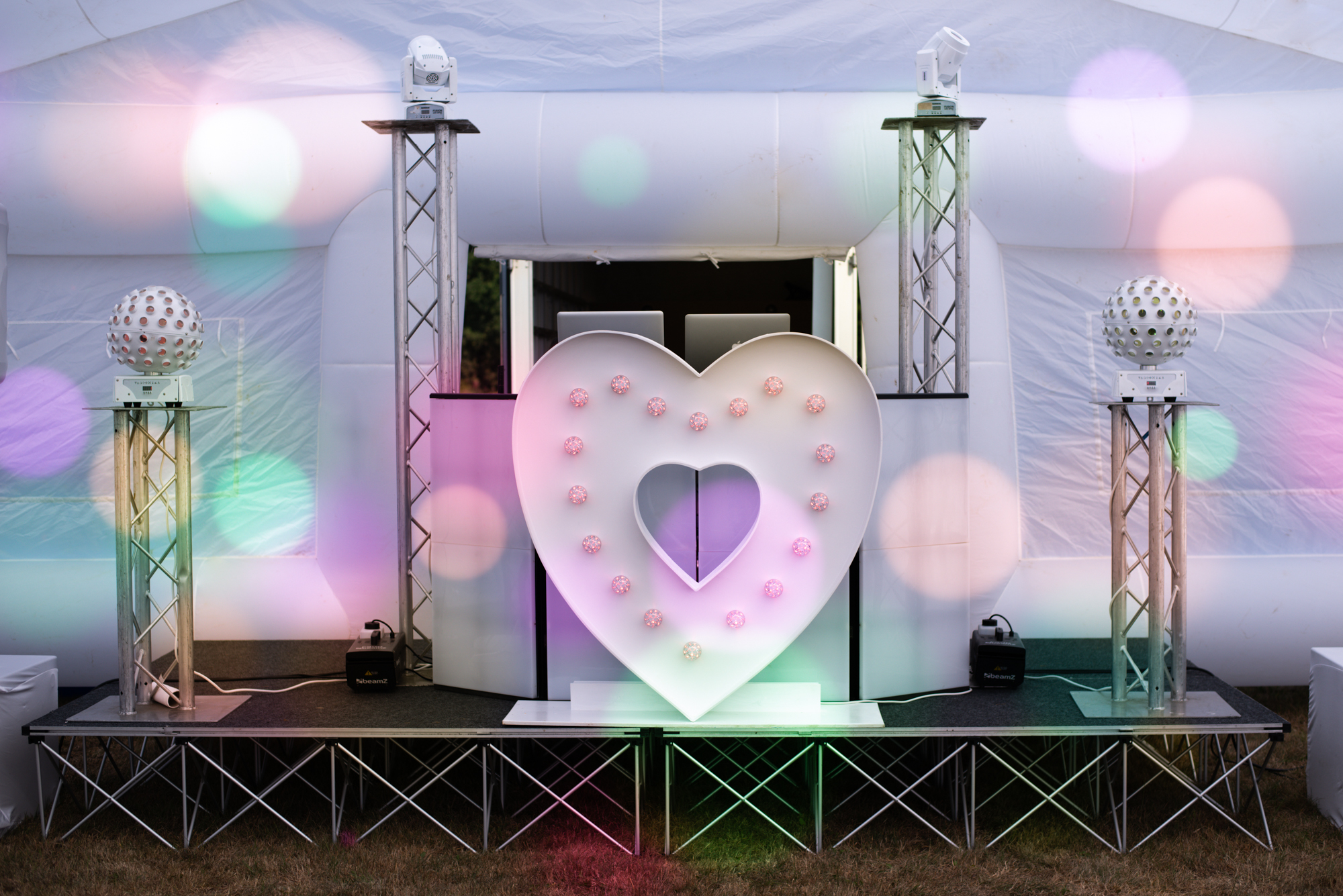 This of course is just the start, but it's good to have a starting point when you're talking to wedding entertainment vendors at wedding fairs 2021. After all, one question always leads to more!
And if you're also talking to venues? Check out our other 'Questions to Ask' posts for wedding venues and outside wedding venues to help get you started.  as the wedding fair season 
OUR WEDDING PACKAGES HAVE GONE OUTSIDE
We now have a fantastic outdoor wedding entertainment package